Trump administration quietly pulls plug on teen pregnancy prevention schemes
Many projects aimed at helping girls and young women will be stopped halfway through, despite years of work having already been done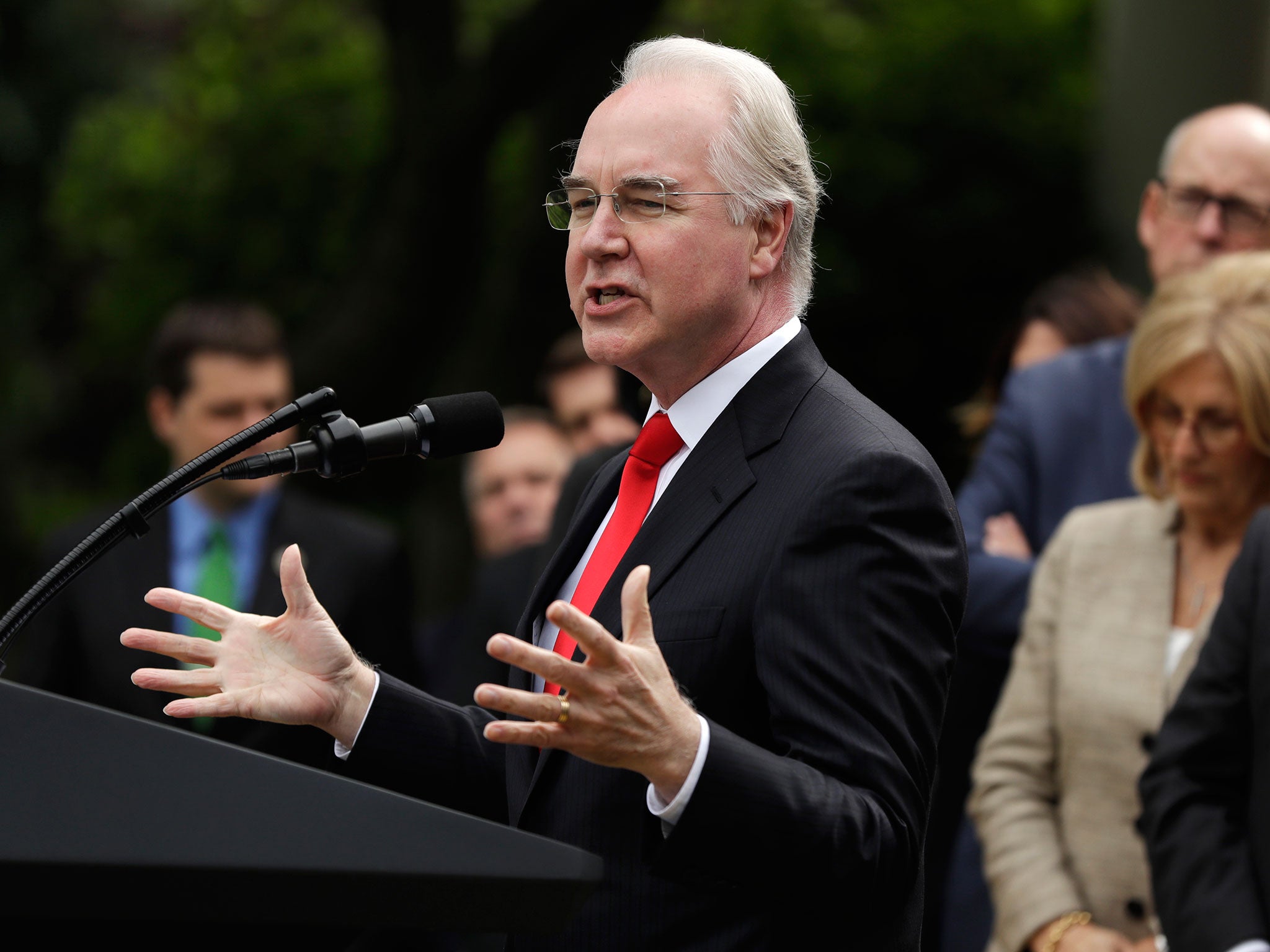 Donald Trump's administration has cut $213.6 million (£163 million) of funding for programmes that aim to prevent teenage pregnancies and sexually-transmitted diseases.
Funding for scientific research at more than 80 institutions across the US has also been slashed.
The US Department of Health and Human Services is ending grants that were awarded to scientists looking for ways to help teenagers avoid unwanted pregnancies.
Eighty-one institutions were given five-year federal grants in 2015 but have now received letters saying the funding will end in June 2018, according to the Center for Investigative Reporting.
Tom Price, the US Health and Human Services Secretary, has repeatedly spoken out against state funding of birth control, suggesting teenagers should abstain from having sex rather than use contraceptives.
Mr Price previously said federal funding for contraceptives is "trampling on religious freedom and religious liberty in this country".
Defending his opposition to a programme that subsidised contraception for low income women, he said in 2012: "Bring me one woman who has been left behind. Bring me one. There's not one."
Donald Trump's international Presidential trips
Show all 22
Insiders said the decision to cut funding came from the office of the Assistant Secretary for Health, whose chief of staff, Valerie Huber, previously worked for an organisation that used to be named National Abstinence Education Association.
Many projects have seen their funding cut despite being in the middle of research for which they were given money by the Obama administration. Data that has been collected for two years will now not be analysed or utilised.
Scientists were left shocked by the decision, which many said came out of the blue.
"We are just reeling. We're not sure how we'll adapt," Jennifer Hettema, a professor at the University of New Mexico Health Sciences Center who was investigating how to help doctors talk to Native American and Latino teens about avoiding pregnancy, told Reveal from The Center for Investigative Reporting.
More than one in four girls in the US become pregnant before the age of 20 – a rate higher than many other developed countries and one that previous US governments had been working hard to reduce.
Join our commenting forum
Join thought-provoking conversations, follow other Independent readers and see their replies