Steve Bannon 'to recruit candidates' in several states to fight incumbent Republican senators
'The populist movement is going to do a house cleaning of all those individuals that made a living off the conservative grassroots while stabbing them in the back'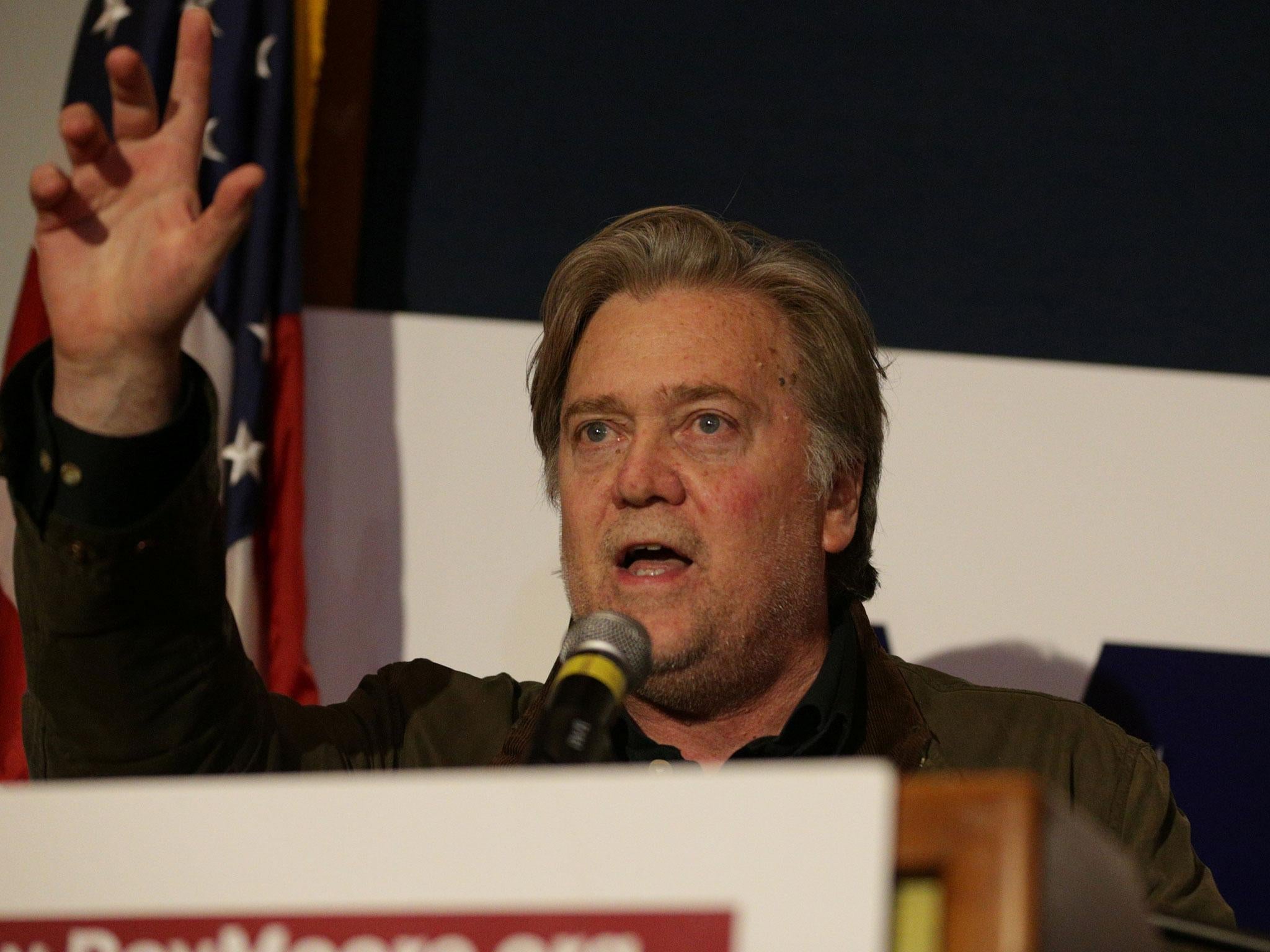 Donald Trump's former chief strategist is reportedly recruiting candidates in a number of states to run against the incumbent Republican senators.
Steve Bannon, who claimed his successful insurgent campaign to elect a controversial judge as Alabama senator was carried out to "praise and honour" the US President, is planning to travel to recruit candidates to challenge incumbents across the US, sources close to him told Politico.
Mr Trump suffered a major political humiliation after the man he backed in the Republican race in Alabama, Luther Strange, lost to the evangelical Roy Moore, who Mr Bannon supported.
He later deleted several of his tweets supporting Mr Strange.
Steve Bannon says the firing of James Comey was the biggest mistake in modern political history
Following his victory, Mr Bannon, who is now back in charge of the far-right Breitbart News website, flew from Alabama to Colorado to meet potential candidates to run against Republican candidates next year.
Sources close to Mr Bannon told Politico he wants to recruit candidates in several states, such as Tennessee, Montana, Missouri, Nevada and Arizona.
The biggest names involved in the Trump-Russia investigation
Show all 17
They said he was looking for people to support his populist agenda and oppose candidates backed by the National Republican Senatorial Committee.
"The populist movement is going to do a house cleaning of all those individuals that made a living off the conservative grassroots while stabbing them in the back," one source told CNN.
Join our commenting forum
Join thought-provoking conversations, follow other Independent readers and see their replies