Trump adviser Stephen Miller 'called a fascist in Mexican restaurant by fellow customer', amid anger over separated children
Aide 'played key role in advancing US-Mexico border policy'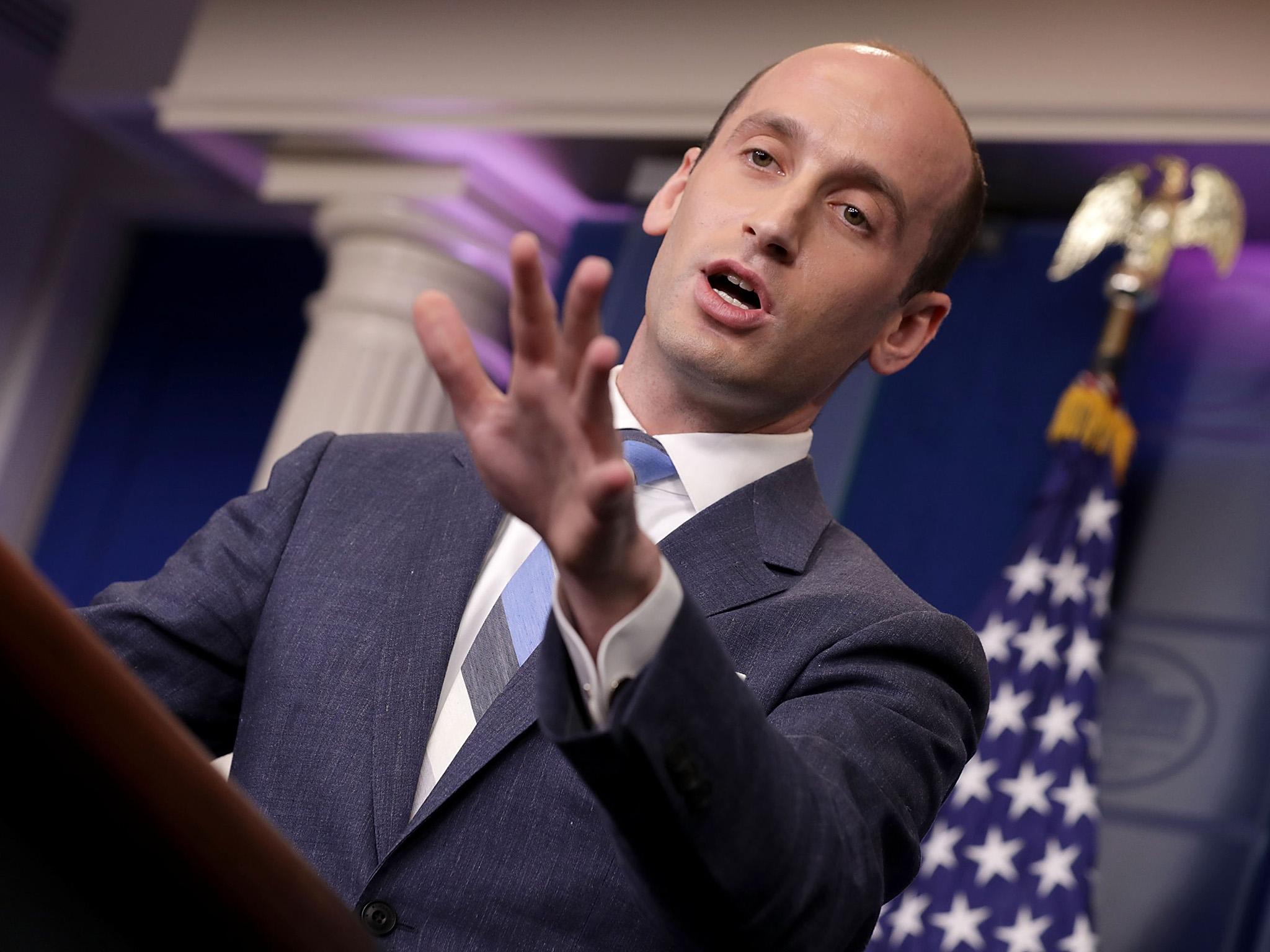 Donald Trump adviser Stephen Miller was approached by a customer in a Mexican restaurant who called him a "fascist", amid anger at the US president's immigration policies, US media reports.
Mr Trump has received widespread criticism after American border guards split at least 2,000 children from their parents at the Mexican border.
Mr Miller played a key role in advancing the tougher border policy and called it a "simple idea" that sends the message "no one is exempt from immigration law", according to The New York Times.
The White House aide was dining at Mexican restaurant Espita Mezcaleria in Shaw, Washington DC, on Sunday when he was accosted.
"Hey look guys, whoever thought we'd be in a restaurant with a real-life fascist begging [for] money for new cages?" a customer at the restaurant said, according to an unnamed source speaking to the New York Post.
Mr Miller continued his meal at the restaurant after the comment, according to the report.
US homeland security secretary, Kirstjen Nielsen, left another Mexican restaurant in the city on Tuesday when demonstrators entered and shouted: "Shame!"
"In a Mexican restaurant of all places," one protester could be heard saying in a video of the incident.
Another demonstrator played the restaurant an audio recording of children crying at a detention centre in Texas.
"How does it make you feel?" a protester asked Ms Nielsen.
The US president backed down on Wednesday and signed an executive order stopping children being taken away from their parents. He said he "didn't like the sight or the feeling of families being separated".
Family separations have escalated under Mr Trump's zero tolerance policy, which requires all adults caught crossing the border illegally to be referred for prosecution.
Adults facing charges are housed separately from their children, resulting in the separation of parents from children said to be as young as nine-months-old.
The president's new executive order states that policy is to "maintain family unity", except in cases where doing so would threaten a child's wellbeing.
Undocumented immigration across the US-Mexico border
Show all 14
In the order, Mr Trump directed the secretary of homeland security to house immigrants facing prosecution alongside their family members "to the extent permitted by law and subject to the availability of appropriations".
He told the secretary of defence to identify any existing facilities for housing immigrant families, and to build more if necessary.
The president denied allegations he was backing down from his stance on immigration, telling reporters at the signing that the southern border was "just as tough" as before.
Join our commenting forum
Join thought-provoking conversations, follow other Independent readers and see their replies