Who is Seth Rich – and was his death really connected to Hillary Clinton?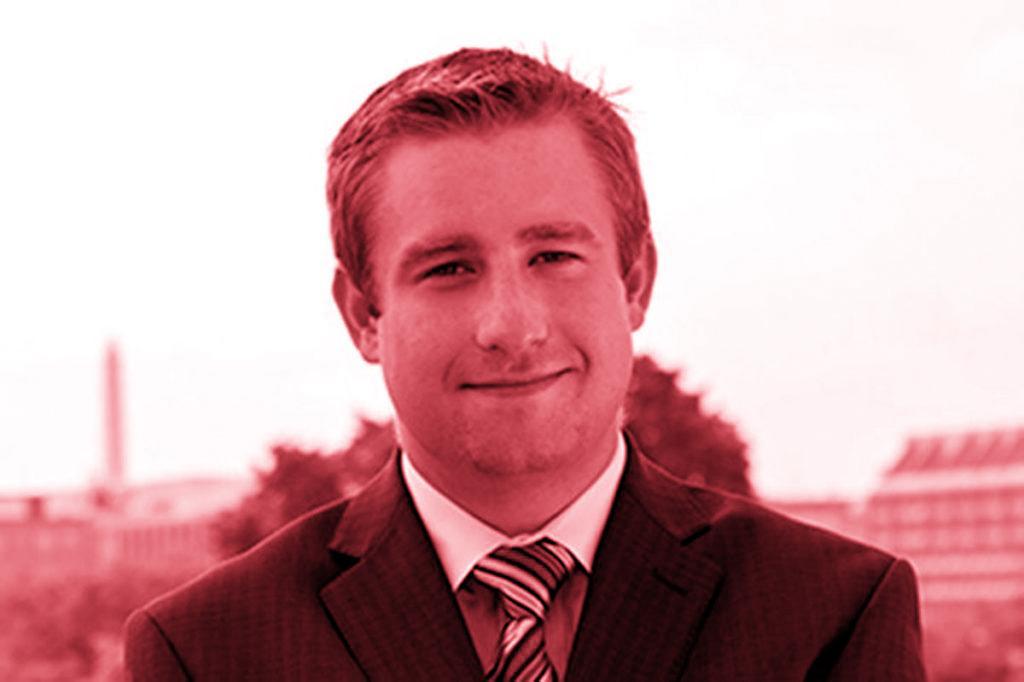 Seth Rich's murder is once again making headlines
The death of 27-year-old DNC staffer Seth Rich has been the source of a myriad of conspiracy theories from people who claim he was killed in July because of his connection to Wikileaks — which the police have denied.
The issue is back in the news nearly a year later after a private investigator hired by his family claimed there is tangible evidence that Mr Rich was communicating with the Wikileaks, the organisation responsible for publishing thousands of emails from the DNC and the campaign of Hillary Clinton.
The story going around has all the ingredients for an intriguing and vast Washington conspiracy, featuring shady dealings at the highest level of government: murder, political ambition, and power.
But it remains a significant leap to say that Mr Rich's death was a part of some sinister plot, and the Rich family have said that there is no reason to believe so either.
What happened the night of the murder?

The 27-year-old computer voting specialist was last seen alive July 10, 2017 by the manager of a bar he frequented in the Columbia Heights neighbourhood in Washington DC.

It was a muggy night in the nation's capital and Mr Rich had been venting that night to his bartender about the difficulties of balancing his 12-hour-a-day job with his love life.

After the bar closed around 1:45 am, the manager offered to call Mr Rich a cab to take him the mile-or-so to his house, but he refused and said he'd prefer to walk and was thinking about stopping by the nearby Wonderland Ballroom, according to police.

Some reports indicated that Mr Rich was highly intoxicated when he left the first bar, and it wasn't later confirmed that he had actually stopped by the Wonderland Ballroom. What is evident, though, is that he chose to walk home through several dicey blocks in an area of town that was quickly gentrifying and seeing a surge in reports of crime.

Mr Rich was shot and killed around 4:20 am while on the phone with his girlfriend. What he did for the roughly two and a half hours between leaving that first bar and getting killed remains unclear.

Rumours quickly swirled on right-wing blogs and Twitter that Mr Rich's death may have been politically motivated. Some even claimed – without evidence – that Democratic officials may have killed Mr Rich as revenge for the leak.

However, police said that the death was likely a robbery gone wrong and that they had no evidence his murder was related to his job at the DNC.

Police noted that there were several other armed robberies in the area that occurred in the days before his death. Seven arrests were made following his murder, and firearms were produced but they didn't match the ballistics in Mr Rich's death.

Though police say that Mr Rich was the victim of a robbery gone wrong, he was found shot in the back still in possession of his wallet, credit cards, and cell phone. His wristwatch was torn but not broken.

Where did the rumours come from?

WikiLeaks offered a $20,000 reward for any information that would lead to an arrest and conviction in the case, sparking the rumours that Mr Rich was somehow involved in the leaks to that whistle blower group.

Mr Rich's death came just before a particularly sensitive time for the DNC. Wikileaks published thousands of DNC emails and documents on July 22, leading to the resignation of DNC chairwoman Debbie Wasserman Schultz right before the 2016 Democratic National Convention. The DNC had publicly disclosed that their networks had been breached in June of that year.

Those emails were particularly damaging because they showed that the DNC had actively tried to undermine the presidential campaign of Vermont Senator Bernie Sanders, who surprised much of the Democratic establishment with a competitive challenge to the eventual nominee, Hillary Clinton.

What do the Clintons have to do with it?

The Clinton family has been the subject of conspiracy theories for years, and Mr Rich's murder was the latest in a series of alleged scandals that depicted the Clintons as a power-hungry family that is willing to go to any lengths — including murder — to get their way.

The family was accused by right-wing detractors of ordering the killing of an associate when former President Bill Clinton was in office. Those allegations were found to be false in several investigations.

Did Seth Rich leak DNC emails?

So far there is no verified evidence that proves Mr Rich helped leak the emails.

The United States government has said that Russia was responsible for directing the breaches into the DNC network and theft of the emails, using phishing techniques.

An online persona that called himself Guccifer 2.0 independently claimed responsibility for hacking the DNC. WikiLeaks has so far not indicated where it received the emails.

Why is this back in the news?

A private investigator hired by Mr Rich's family following his murder told Fox News there is "tangible evidence" that there is information on the victim's laptop that would confirm that he was in contact with WikiLeaks before his murder. Interestingly, on its website Fox News decided to lead on the story the morning the news came out, prioritising over reports that Trump had shared highly classified information with Russian officials.

Fox News later said in a statement that the Seth Rich story had not been subjected to high degree of editorial scrutiny.

"On May 16, a story was posted on the Fox News website on the investigation into the 2016 murder of DNC Staffer Seth Rich. The article was not initially subjected to the high degree of editorial scrutiny we require for all our reporting. Upon appropriate review, the article was found not to meet those standards and has since been removed," the network said in a statement a week after the Rich story was revamped and after intense scrutiny and debunking.

What's important to note is that it does not appear that the private investigator — who offered his services to the Rich family and had his fees paid for by a third party — had actually reviewed information on the laptop because it is in police custody. The private investigator, a former homicide detective, appears to have received the information from police sources. FBI sources later told Newsweek that the bureau was not investigating the murder, refuting the claims of the private investigator.

What the family says

A representative for the Rich family has issued strong words about the Wikileaks claims. "It's sad but unsurprising that a group of media outlets who have repeatedly lied to the American people would try and manipulate the legacy of a murder victim in order to forward their own political agenda," Brad Bauman told Business Insider. "I think there is a special place in hell for people like that."

The Rich family also issued the following statement in response to the private investigator, who was reportedly obliged by contract not to speak publicly without the family's consent:

"As we've seen through the past year of unsubstantiated claims, we see no facts, we have seen no evidence, we have been approached with no emails and only learned about this when contacted by the press. Even if tomorrow, an email was found, it is not a high enough bar of evidence to prove any interactions as emails can be altered and we've seen that those interested in pushing conspiracies will stop at nothing to do so.

"We are a family who is committed to facts, not fake evidence that surfaces every few months to fill the void and distract law enforcement and the general public from finding Seth's murderers. The services of the private investigator who spoke to press was offered to the Rich family and paid for by a third party, and contractually was barred from speaking to press or anyone outside of law enforcement or the family unless explicitly authorised by the family."

Mr Rich's brother, Aaron Rich, later wrote a letter to Fox News host Sean Hannity's team, pleading with him to find "decency and kindness" in his heart to stop spreading the conspiracy theories.

"Think about how you would feel losing a son or brother. And while dealing with this, you had baseless accusations of your lost family member being part of a vast conspiracy," he wrote. "As the family, we would hope to be the first people to learn about any such evidence and reasons for Seth's death. It is a travesty that you would prompt false conspiracy theories and other people's agendas rather than work with the family to learn the truth."
Join our commenting forum
Join thought-provoking conversations, follow other Independent readers and see their replies