Russia investigation: Lawyer admits lying to FBI about contacts with Trump campaign official
The charges first came Monday following Mr Mueller's indictment last week against 13 Russian nationals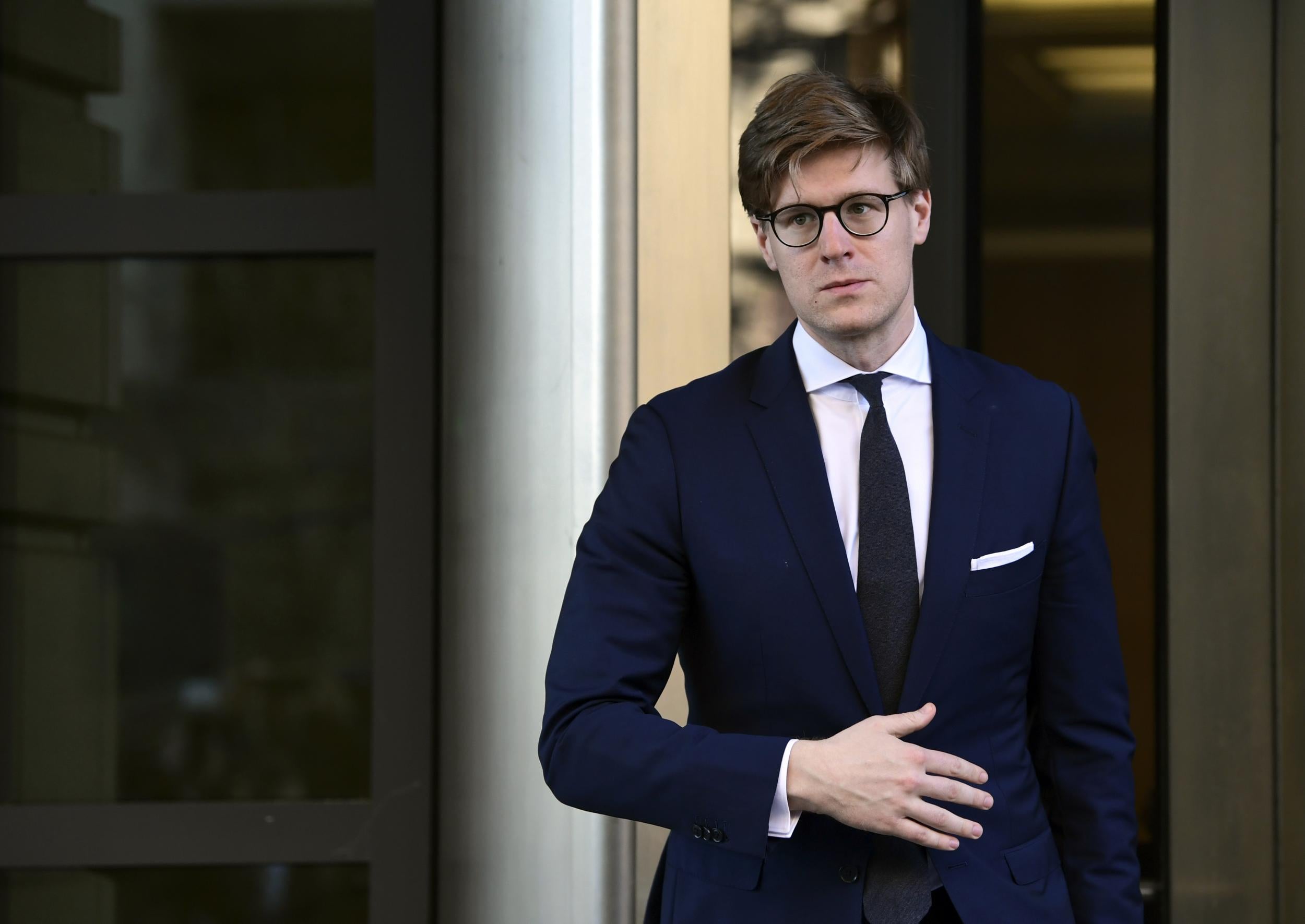 Dutch lawyer Alex Van Der Zwaan has pleaded guilty to charges that he made false statements about his contact with ex-Trump campaign aide Rick Gates to federal prosecutors working with special counsel Robert Mueller.
The allegations are the latest charges in Mr Mueller's investigation into alleged Russian interference in the 2016 election. Mr Van Der Zwann's plea was delivered Tuesday afternoon.
The court filing says that Mr Van Der Zwaan lied to federal investigators about his interactions with Mr Gates, who was indicted last year on charges relating to his consulting work with political figures in Ukraine.
Mr Gates has pleaded not guilty. However, he has been in the process of switching lawyers, the Wall Street Journal reported, indicating he may be talking to prosecutors about a potential plea deal himself.
The charging documents say Mr Van der Zwaan made false statements about the last time he communicated with Mr Gates and another unnamed person, simply identified as "Person A".
He allegedly told the FBI and the special counsel's office that his last communication with Mr Gates had been in August 2016, when he had actually spoken to Mr. Gates in September 2016 about the Ukraine work, the document said.
Additionally, Mr Van Der Zwaan is accused of lying in an interview with Mr Mueller's office in November 2017 about his 2012 work for the Ukrainian government, according to the criminal-information document.
The biggest names involved in the Trump-Russia investigation
Show all 17
Mr Van der Zwaan also allegedly told investigators he did not know why an email between him and Person A was not given to the Special Counsel's office, but had actually deleted or failed to produce emails that were being sought.
The charges on Monday follow Mr Mueller's indictment last week against 13 Russian nationals and a Kremlin-linked internet firm on charges that they meddled in the 2016 US presidential election.
Mr Mueller is investigating Russian election interference and links between the Trump campaign and Russia.
American nationals, including Mr Trump's former national security adviser Michael Flynn and former campaign chairman Paul Manafort, have also been charged in Mr Mueller's investigation. Mr Flynn pleaded guilty for lying to the FBI about his conversations with the Russian ambassador. Meanwhile, Mr Manafort has pleaded not guilty to all charges against him in the Russia probe.
President Donald Trump has repeatedly denied there was any collusion between his campaign and Russia. The Kremlin has denied it interfered in the US's election.
A spokesman for the Kremlin said on Monday that the US indictment presented no tangible proof that the Kremlin itself or Russian government agencies were involved in the scheme to meddle in the 2016 presidential race.
Join our commenting forum
Join thought-provoking conversations, follow other Independent readers and see their replies