Canadian poet Rupi Kaur snubs White House's Diwali invite over Israel support
Vice President Harris will host a Diwali celebration on 8 November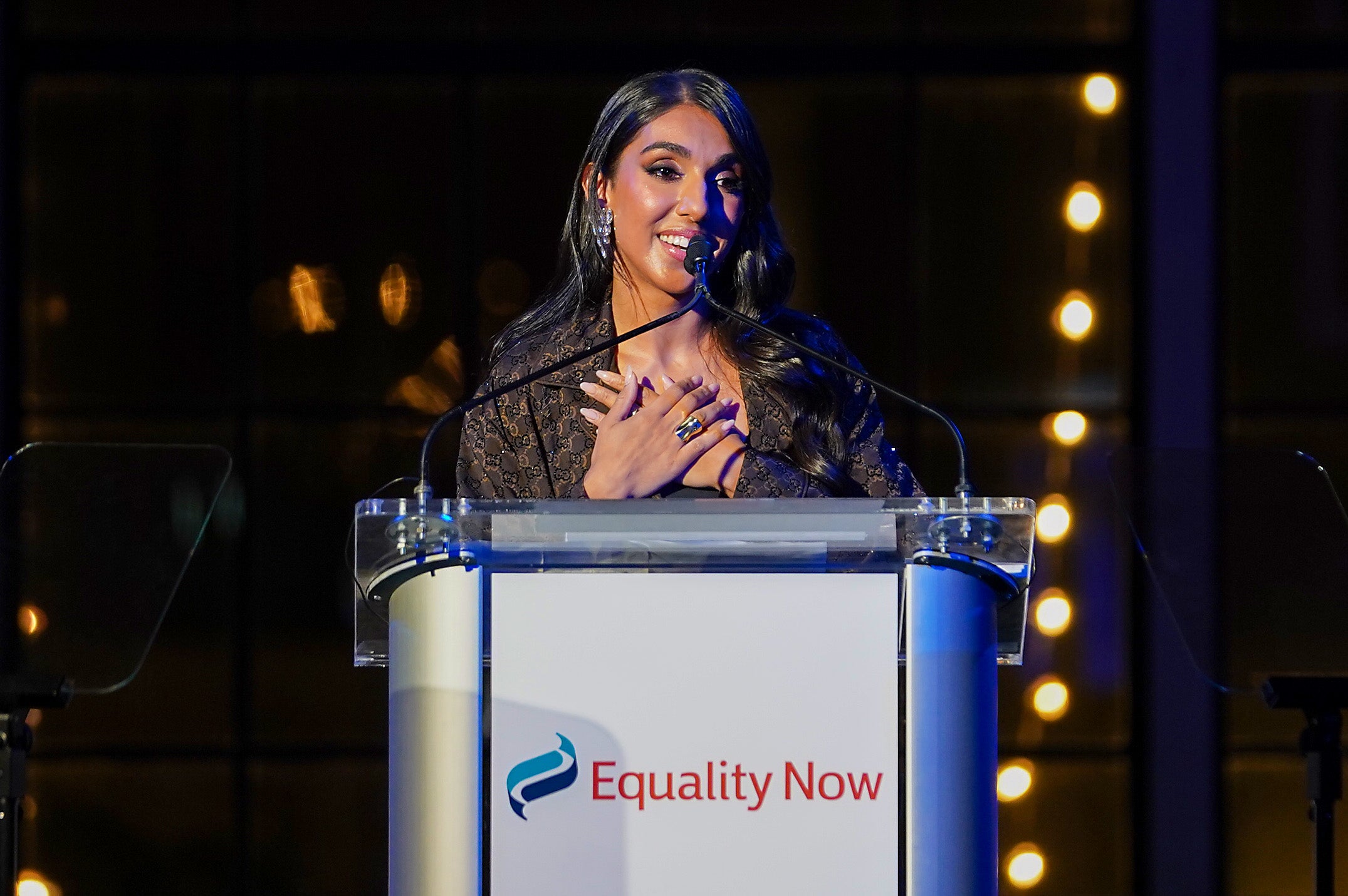 Rupi Kaur, a renowned Canadian poet of Indian descent, has publicly declined an invitation to attend a Diwali event to be hosted by Vice President Kamala Harris at the White House on Wednesday.
In a statement posted to X (formerly known as Twitter), Kaur wrote that she'd received her invitation "a few days ago" and remarked that she was "surprised this administration finds it acceptable to celebrate Diwali, when their support of the current atrocities against Palestinians represent the exact opposite of what this holiday means to many of us".
"Today, the American government is not only funding the bombardment of Gaza, they continue to justify this genocide against Palestinians regardless of how many refugee camps, health facilities, and places of worship are blown to bits. They reject the call for a humanitarian ceasefire a baseline action being demanded by the United Nations, organizations like Doctors Without Borders, Red Cross, and a majority of countries," she said.
Kaur added that she was imploring the South Asian community to hold the Biden administration accountable for its' support of Israel, writing that as a Sikh woman, she would not allow the White House to use her "likeness" to "whitewash ... this administration's actions".
"I refuse any invitation from an institution that supports the collective punishment of a trapped civilian population 50% of whom are children," she said.
According to the Hamas-run Gaza health ministry, more than 10,000 civilians have been killed in the Israeli military campaign that was launched after Hamas militants murdered more than 1,000 Israelis during terrorist attacks on civilian communities along the Israel-Gaza border.
More than 200 people of multiple nationalities are currently being held hostage by the Islamist group.
Join our commenting forum
Join thought-provoking conversations, follow other Independent readers and see their replies