Hurricane Maria death toll 'much higher than officially reported', mayor in Puerto Rico says
Carmen Yulín Cruz says there have been double the number of cremations than normal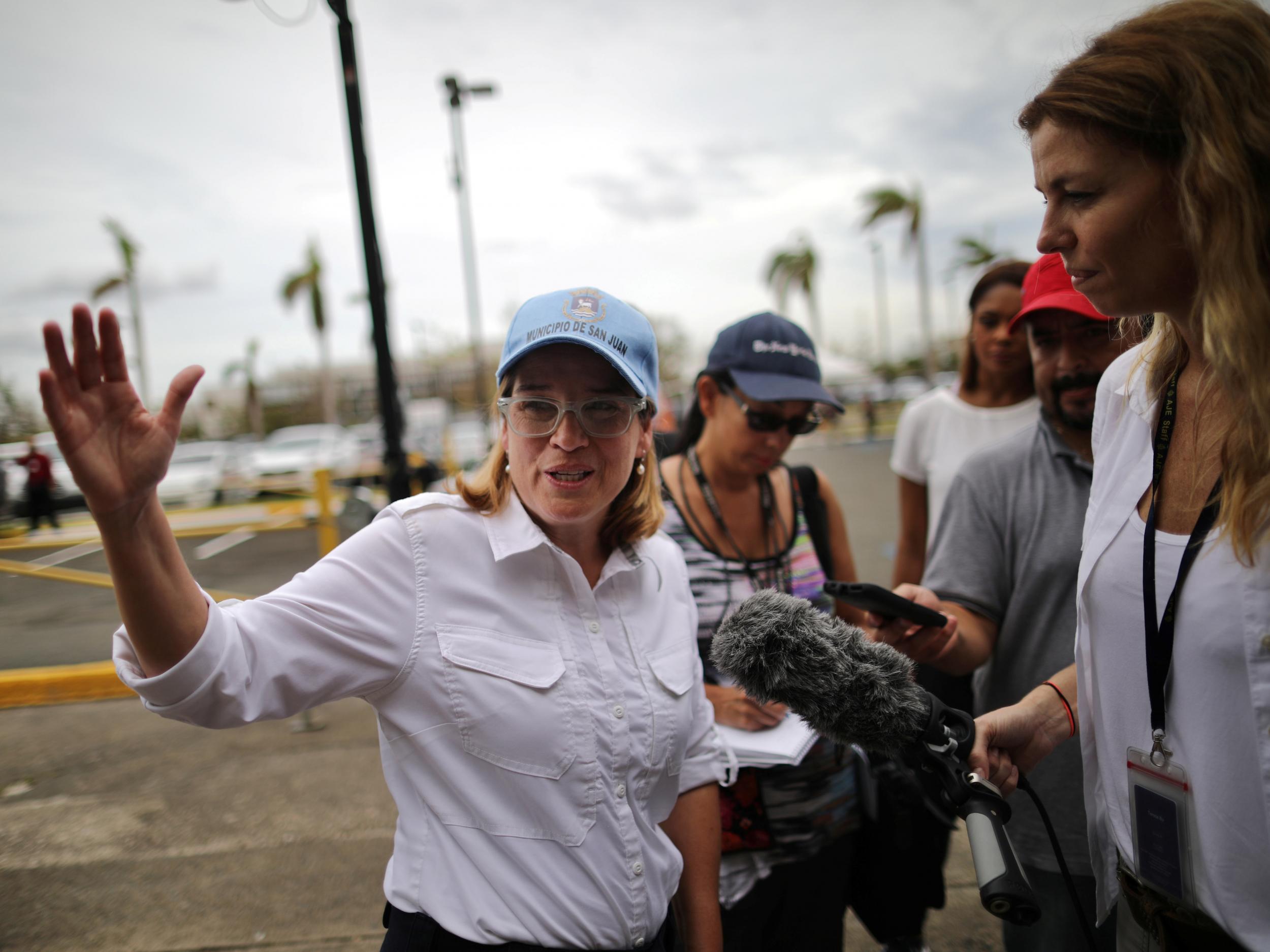 The mayor of the Puerto Rican capital San Juan has warned the death toll from Hurricane Maria is far higher than the official figure.
Carmen Yulín Cruz said the true number of deaths following the disaster could be as high as 500 rather than the official toll of just 54.
Hurricane Maria made landfall on the island on the morning of 20 September and caused devastation to the country's already fragile infrastructure.
Nearly 90 per cent of the island was without electricity more than three weeks later and hundreds of thousands of people struggled to access food and water.
The situation was declared a humanitarian crisis and Mexico later offered aid after the response of the US government was condemned by island residents and officials.
Mexico, which suffered its own devastating earthquake in September, offered to send clean water and mosquito repellent to the island following Donald Trump's visit, during which he compared the disaster with "a real catastrophe" like Hurricane Katrina in 2005.
It was thought at the time that the death toll was much lower.
During an appearance on CNN's "The Lead with Jake Tapper" Ms Yulín Cruz pointed out that there had been 911 cremations on the island in the past month – twice as many as in a normal month.
She said: "It appears, for whatever reason, that the death toll is much higher than what has been reported. What we do know for sure is that people are being catalogued as dying…natural deaths".
Bringing aid to Puerto Rico
Show all 20
She explained that some of the deaths relating to the hurricane were being reported as "natural causes" because the storm was the secondary factor in their death.
For example, some people reportedly suffocated after their respirators stopped due to the power cut.
A spokesman for the Department of Public Safety told BuzzFeed News that these classifications were made by reviewing records rather than an autopsy by the medical examiner.
The bodies were cremated before the medical examiner could determine whether they should have been included in the official death toll.
Accurate information about the figure is particularly important in the US because if a person dies in a natural disaster, their family has the right to claim federal aid.
The Democrats have called on the Department of Homeland Security to provide accurate death counts for the string of hurricanes which hit the US' overseas territories and the states of Texas and Florida, the Hill reported.
A group of senators wrote to acting Homeland Security Secretary Elaine Duke, saying: "We urge you to provide all necessary resources to confirm that storm-related deaths are being counted correctly".
Join our commenting forum
Join thought-provoking conversations, follow other Independent readers and see their replies