Puerto Rico: Federal response to Hurricane Maria a 'stain on Trump's presidency', says San Juan mayor
'We're going to remember this forever,' says Carmen Yulín Cruz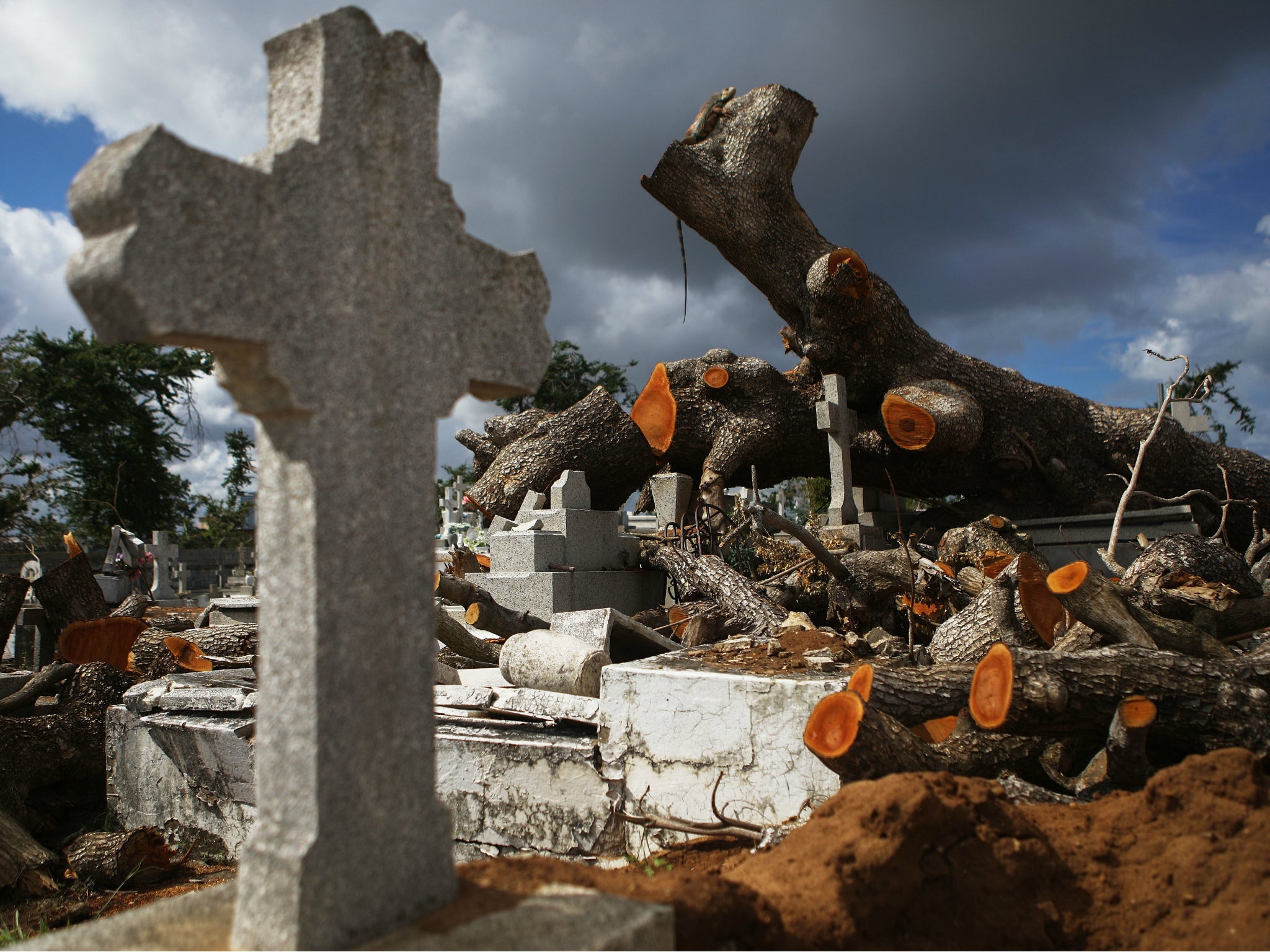 Donald Trump's response to the devastating hurricane that smashed Puerto Rico last autumn was "a stain on his presidency", the mayor of the capital city San Juan has said.
Speaking after the death toll from Hurricane Maria was revised upward from 64 to 2,975, Carmen Yulín Cruz said the Trump administration had "killed the Puerto Ricans with neglect".
The billionaire's team "led us to believe that they were helping when they weren't really up to par," she said, telling CNN that "we're going to remember this forever".
She said: "This will be a stain on his presidency for as long as he lives. Because rather than coming here to support us, he came here to throw paper towels at us. And we will never forget."
Ms Cruz was referring to the bizarre scenes during Mr Trump's trip to the island during which, while visiting Calvary Chapel, he threw packets of paper towels to islanders, basketball-style.
Maria was the most powerful storm to hit Puerto Rico, a US territory, in a century. It knocked out the island's power grid and there were severe delays in restoring services in some areas – it was only announced this month that electricity had been restored to all customers.
Emergency health services were also left paralysed in parts of the island, with unwell people trapped in their homes without access to medication or telephone service.
The storm made landfall with winds close to 150mph on 17 September last year and carved a path of destruction across the island, causing property damage estimated at $90bn (£69bn).
It was the third major hurricane to hit the United States with lethal force in less than a month last year, following Harvey in Texas and Irma in the Caribbean and Florida.
The disconnect between the administration's initial sanguine assessment of the situation and the enormity of the disaster was evident 12 days into the crisis when Elaine Duke, then acting US homeland security secretary, characterised the federal response as "a really good news story" and spoke of a "limited number of deaths".
Bringing aid to Puerto Rico
Show all 20
In early October 2017, Mr Trump expressed satisfaction with the federal response to Maria, saying it compared favourably with a "real catastrophe like Katrina".
The estimate of deaths blamed on Hurricane Katrina in 2005 range from about 1,200 to more than 1,800.
And on Wednesday, the president reiterated his belief, saying he thought the government had done a "fantastic job".
"We've put a lot of money and a lot of effort into Puerto Rico," he said, adding that "most of the people of Puerto Rico really appreciate what we've done".
Additional reporting by agencies
Join our commenting forum
Join thought-provoking conversations, follow other Independent readers and see their replies