Former Trump adviser scolded by judge for 'weak sauce' excuse for refusing to testify to Jan 6 committee
Mr Navarro will soon be tried on two counts of criminal contempt of Congress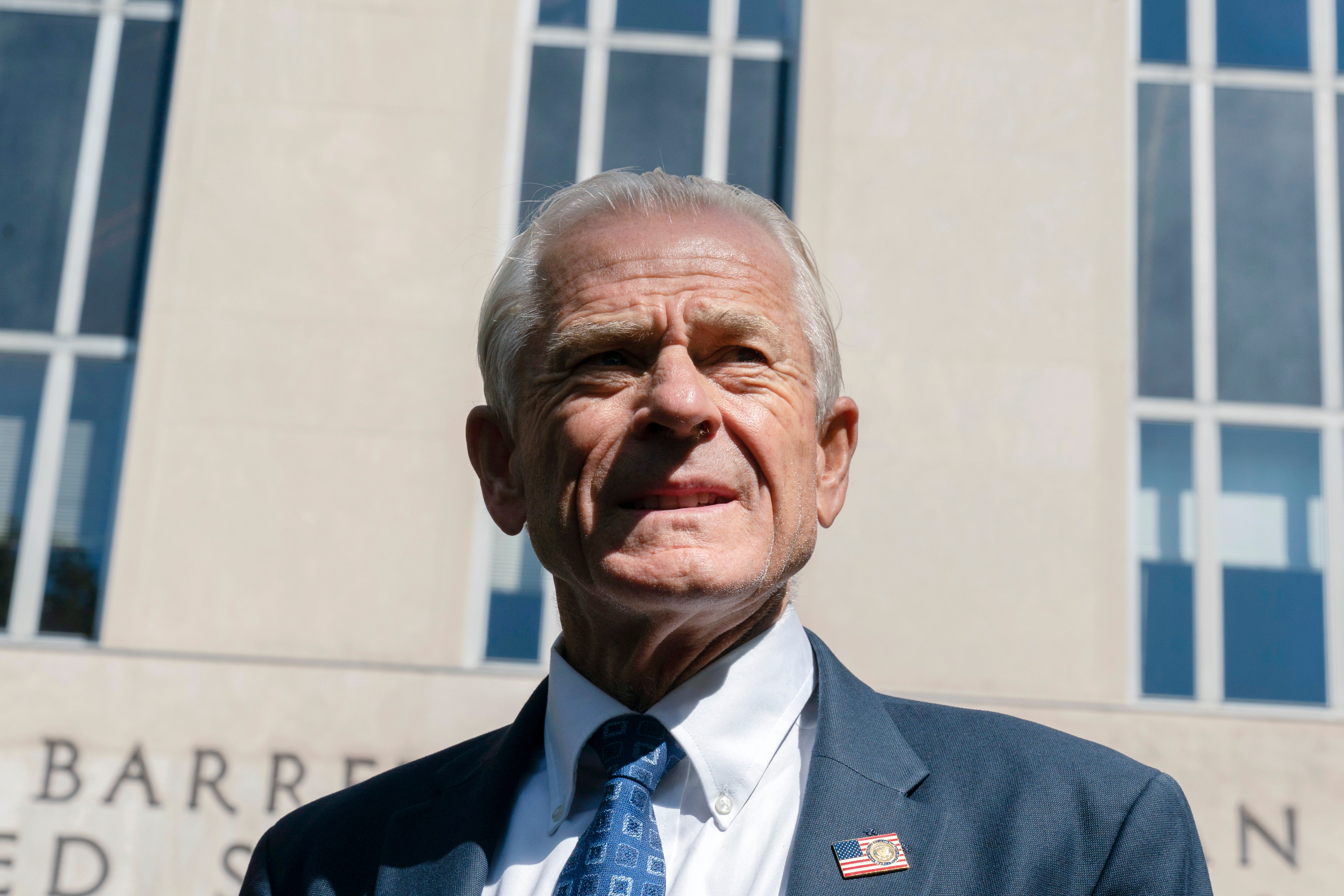 A federal judge in Washington on Monday appeared unlikely to let ex-White House aide Peter Navarro tell a jury that he was following orders from former president Donald Trump when he refused to honour a subpoena from the House January 6 select committee.
Mr Navarro, who served as Mr Trump's top trade adviser, is facing two counts of criminal contempt of Congress stemming from his decision not to respond to the House panel's subpoena.
The former White House aide, who has openly bragged of helping to formulate plans that were meant to keep Mr Trump in office despite his 2020 election loss to Joe Biden, has said he refused to comply with the compulsory process because he was honouring a claim of executive privilege by Mr Trump.
But at an evidentiary hearing on Monday, Judge Amit Mehta appeared sceptical about the basis for letting Mr Navarro present such a defence to a jury when he goes on trial next month.
The former White House official testified he was told not to comply by the former president during a 20 February 2022 phone call between the two men, 11 days after the House panel issued the subpoena.
"It was clear during that call that privilege was invoked — very clear," he said. "There was no question that the privilege had been invoked from the get-go — none".
The judge told the ex-Trump aide's lawyer, Stanley Woodward, that their argument was hard to support absent direct evidence that Mr Navarro was actually told not to comply with the subpoena.
"I still don't know what the president said — I don't have any words from the former president," said the judge, who added that testimony from Mr Navarro about how Mr Trump once expressed regret for not letting him testify was "pretty weak sauce".
"The record is barren, there is nothing here, even after your client's testimony,"  the judge said.
In response, Mr Woodward told Judge Mehta that he did not think "anyone would disagree that we wish there was more here from President Trump".
"But I don't believe that diminishes the presumption of privilege," he added.
Another former aide to Mr Trump, podcast host Steve Bannon, is currently appealing a conviction for defying a January 6 committee subpoena after he was convicted by a jury last year.
Mr Navarro's trial is set to start next month.
Join our commenting forum
Join thought-provoking conversations, follow other Independent readers and see their replies