Rwanda's president says he'll run for a fourth term and doesn't care what the West thinks about it
Rwanda's president says he will run for a fourth term next year and declares that "what the West thinks is not my problem," after the United States and others criticized the past lifting of term limits to extend his rule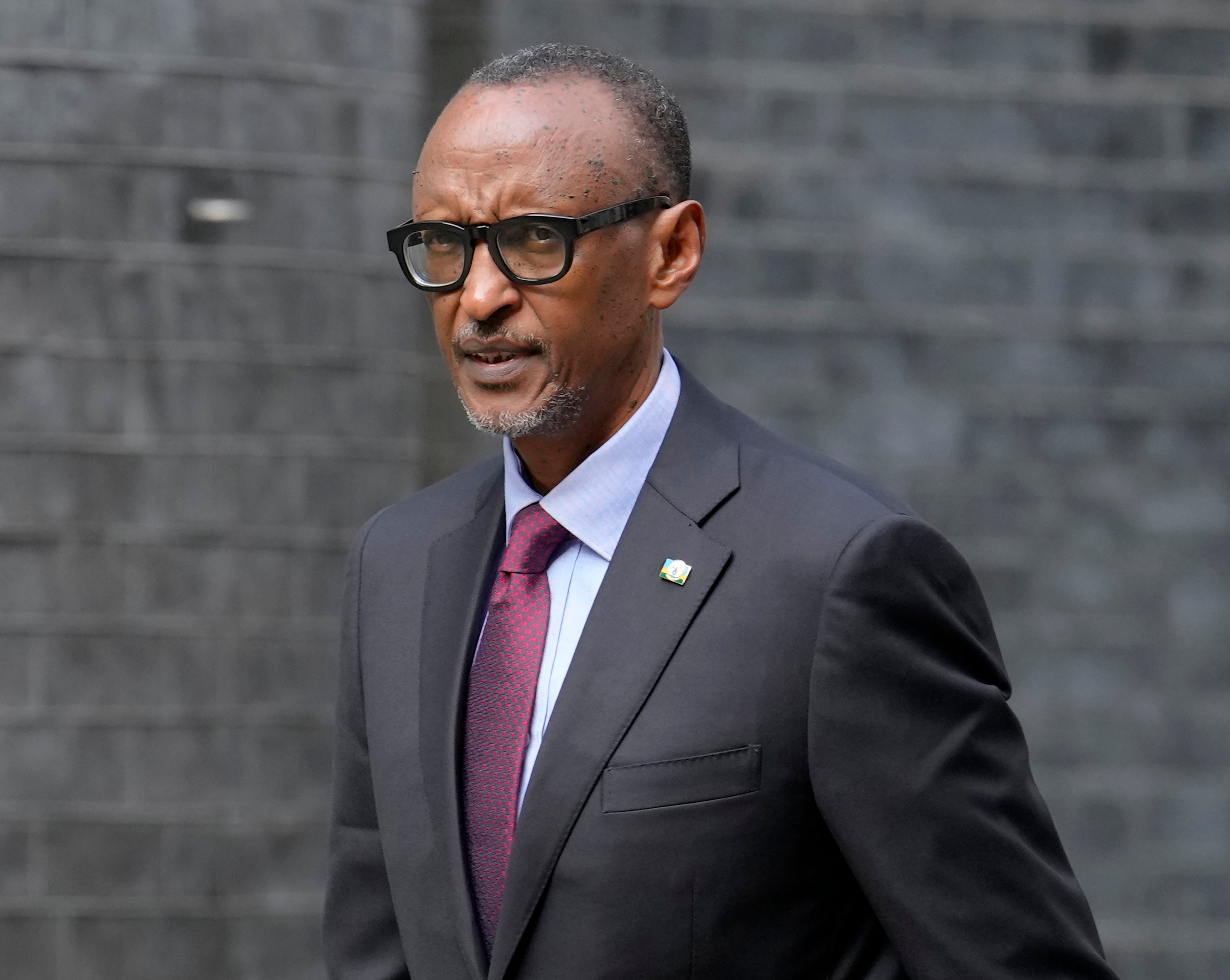 Rwanda's president declared he will run for a fourth term next year, saying that "what the West thinks is not my problem," after the United States and others criticized the past lifting of term limits to extend his rule.
President Paul Kagame made the announcement in an interview with the French-language publication Jeune Afrique published Tuesday.
The 65-year-old Kagame has been president since 2000 and was declared the winner of the previous election in 2017 with more than 98% of the vote. He has been the de facto leader since Rwanda's 1994 genocide.
He is one of a number of African leaders who have prolonged their rule by pursuing changes to term limits. In 2015, Rwandans in a referendum voted to lift the two-term limit. Kagame could stay in power until 2034 if he wins a five-year term next year and then another.
He was re-elected as chair of the ruling Rwandan Patriotic Front party earlier this year for another five-year term.
Rwanda is "not free," according to the U.S.-based watchdog Freedom House, whose latest report notes that the ruling party has been in power without interruption since 1994, "banning and repressing any opposition group that could mount a serious challenge to its leadership."
Kagame and his government have received praise for stabilizing the country and developing public health and the economy since the genocide in which more than 800,000 people were killed. But human rights groups and other critics have long alleged that the government harshly targets opponents, including with extrajudicial killings even far outside the country's borders.
The government has objected to and dismissed such allegations. But earlier this year, under diplomatic pressure, Rwanda released the opposition exile who had inspired the film "Hotel Rwanda" after tricking Paul Rusesabagina onto a plane to the country and convicting him of terror offenses in a widely criticized trial.
The other candidate who has declared to run for president is lawmaker Frank Habineza with the Green Democratic party, who received 0.45% of votes in 2017.
Habineza told The Associated Press his party was not surprised by Kagame's announcement, and he said they will continue to fight for democracy.
"As we speak now, there is a high level of poverty and people have no food and youth have no jobs. This is what bothers Rwandans," he said.
But some Kagame supporters believe he needs more time. William Harerimana, a 53-year-old businessman said that "we need to be patient a bit more and under him, the country will register more economic growth and benefit all Rwandans."
___
Anna reported from Nairobi, Kenya.