Bernie Sanders tears into Trump for pulling out of Paris Agreement: 'It is a disgrace'
'We do not have the moral right to turn our backs'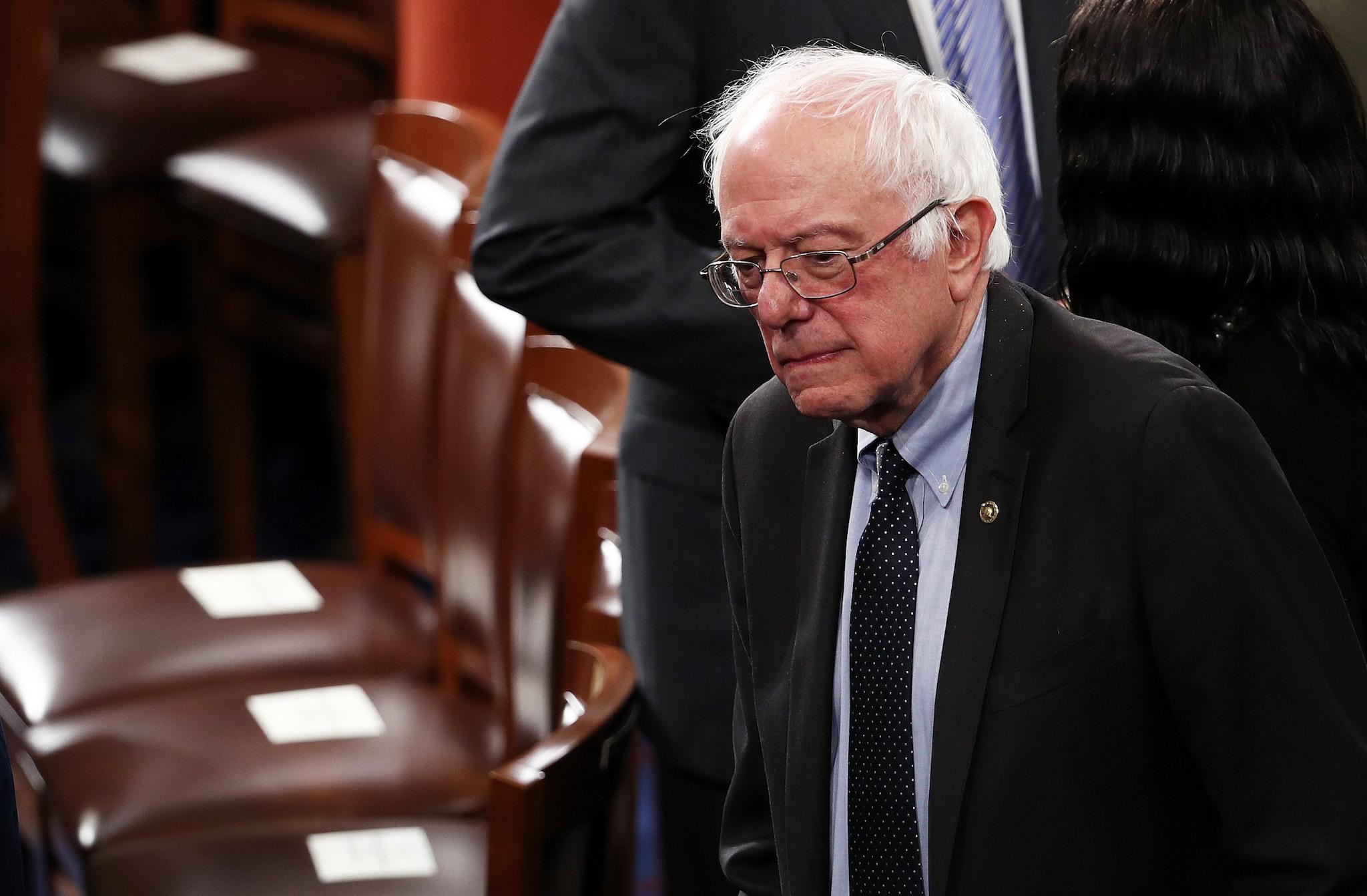 Bernie Sanders says that Donald Trump's decision to withdraw the United States from the Paris climate agreement is a disgrace.
Mr Sanders released his statement on the president's decision shortly before Mr Trump stepped up to the Rose Garden podium to announce that the US would withdraw from the accord, virtually pitting America against the vast majority of the global community.
"President Trump's decision to withdraw the United States from the Paris climate agreement is an abdication of American leadership and an international disgrace. At this moment, when climate change is already causing devastating harm around the world, we do not have the moral right to turn our backs on efforts to preserve this planet for future generations," Mr Sanders said.
Retreating from the pledges in the Paris climate accord was a prominent component of Mr Trump's 2016 campaign. The president repeatedly promised American voters — particularly in places like Kentucky where whole communities have been ravaged by declining coal demand and competitiveness — that he would bring back American energy jobs, even if they yield a heavy responsibility for greenhouse gas emissions. Mr Trump also mocked the idea of climate change during the 2016 campaign.
But Mr Sanders said that the issue of climate change was too dire to not address, and Americans would have to address the growing threat one way or another.
"The United States must play a leading role in the global campaign to stop climate change and transition rapidly away from fossil fuels to renewable and more efficient sources of energy," he said. "We must do this with or without the support of Donald Trump and the fossil fuel industry."
Lisa Murray's climate change photography
Show all 12
It appears that states will now lead the charge when it comes to reducing greenhouse gas emissions in the US. The California legislature, for instance, is currently considering measures that would require the state to become completely reliant on renewable energy — like solar and wind power — by 2045.
Join our commenting forum
Join thought-provoking conversations, follow other Independent readers and see their replies