AP Election Brief | What to expect in Ohio's special election
The battle over abortion rights looms over an Ohio ballot measure being voted on statewide Tuesday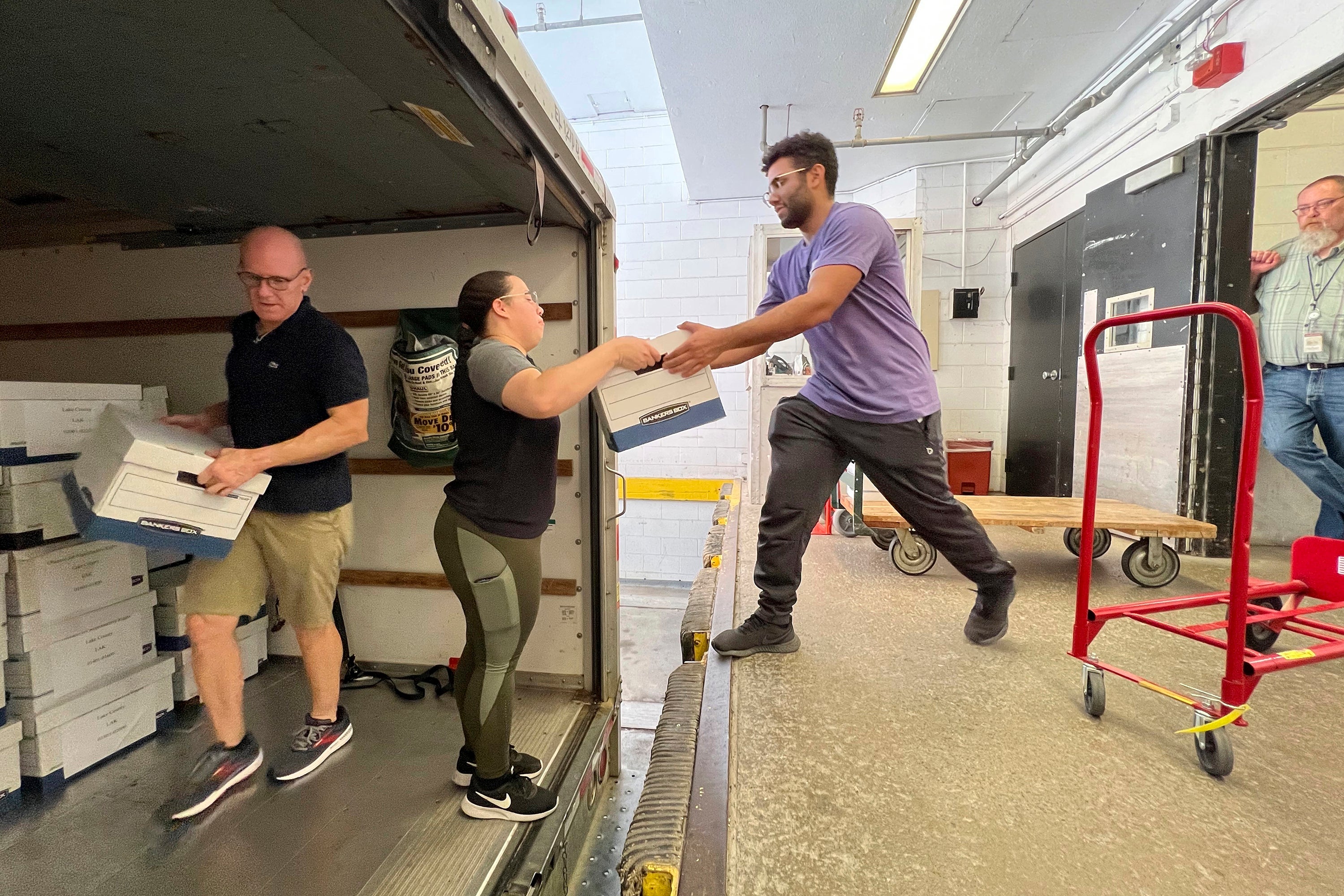 The battle over abortion rights looms over an Ohio ballot measure that will be put to voters statewide on Tuesday.
Known simply as "Issue 1," the proposal would raise the threshold needed to amend the state's constitution from a simple majority of the state's voters to 60%. It would also increase the petitioning requirements to get a proposed constitutional amendment on the ballot.
Although the text of the proposal does not specifically address abortion, the issue has quickly become a proxy for the nationwide debate over reproductive rights that was reignited last summer after the U.S. Supreme Court overturned the landmark Roe v. Wade decision.
The stakes for both sides grew in July when state officials announced that a separate ballot measure that would establish "a fundamental right to reproductive freedom" in the state constitution had gathered enough signatures to qualify for the November ballot. At issue is whether that proposed amendment would require a simple majority or the higher 60% threshold to ensure passage.
Since the repeal of Roe, ballot measures in other states, such as Kansas, Kentucky and Michigan, have shown that a 50% to 60% majority of voters in those states support legalized access to abortion. In Ohio, support for abortion being legal in most or all cases was at 59% among midterm voters last year, according to AP VoteCast.
Here's a look at what to expect on election night:
ELECTION DAY
Polls close statewide at 7:30 p.m. ET.
WHAT'S ON THE BALLOT
The only contest on the ballot for this special statewide election is "Issue 1," which would require any future amendments to the state constitution to receive approval from at least 60% of voters. A "Yes" vote is in favor of raising the vote threshold to 60%. A "No" vote opposes the measure and would keep the threshold at a simple majority.
WHO GETS TO VOTE
All registered voters in Ohio are eligible to vote on this statewide ballot measure.
DECISION NOTES
The Associated Press does not make projections. If the outcome of the ballot measure has not been called, the AP will explain why and will continue to cover any newsworthy developments.
In Ohio, statewide ballot measures with a vote margin of 0.25% or less are subject to a mandatory recount. Voters may also request and pay for recounts for contests with a larger vote margin. The AP may call a measure that requires a mandatory recount if it can determine the lead is too large for a recount or legal challenge to change the outcome.
WHAT DO TURNOUT AND ADVANCE VOTE LOOK LIKE
As of June 16, there were 6.6 million active voters registered in Ohio. The state does not register voters by party. Turnout in the 2022 general election was 51% of registered voters. Turnout for two statewide ballot measures in 2017 was 29% of registered voters.
The state reported more than 488,000 votes cast in advance as of Tuesday, including more than 324,000 in-person absentee votes and about 164,000 absentee-by-mail votes. The state sent out almost 272,000 absentee ballots to voters. In the 2022 general election, almost 1.5 million Ohioans voted before Election Day, or about 35% of the electorate.
HOW LONG DOES VOTE-COUNTING USUALLY TAKE
In the 2022 general election, the AP first reported results at 7:31 p.m. ET. Election night tabulation ended shortly before 3 a.m. ET, with 97.6% of the votes counted. By noon ET the next day, 2.4% of the total vote remained to be tabulated. In 2020, 2.6% of the total vote was counted after noon ET the day after Election Day.
___
Follow the AP's coverage of the 2023 elections at https://apnews.com/hub/election-2023.