White House thinks Pompeo's North Korea visit went 'as bad as it could have,' report says
The US Secretary of State says his meetings with North Korean officials were 'productive'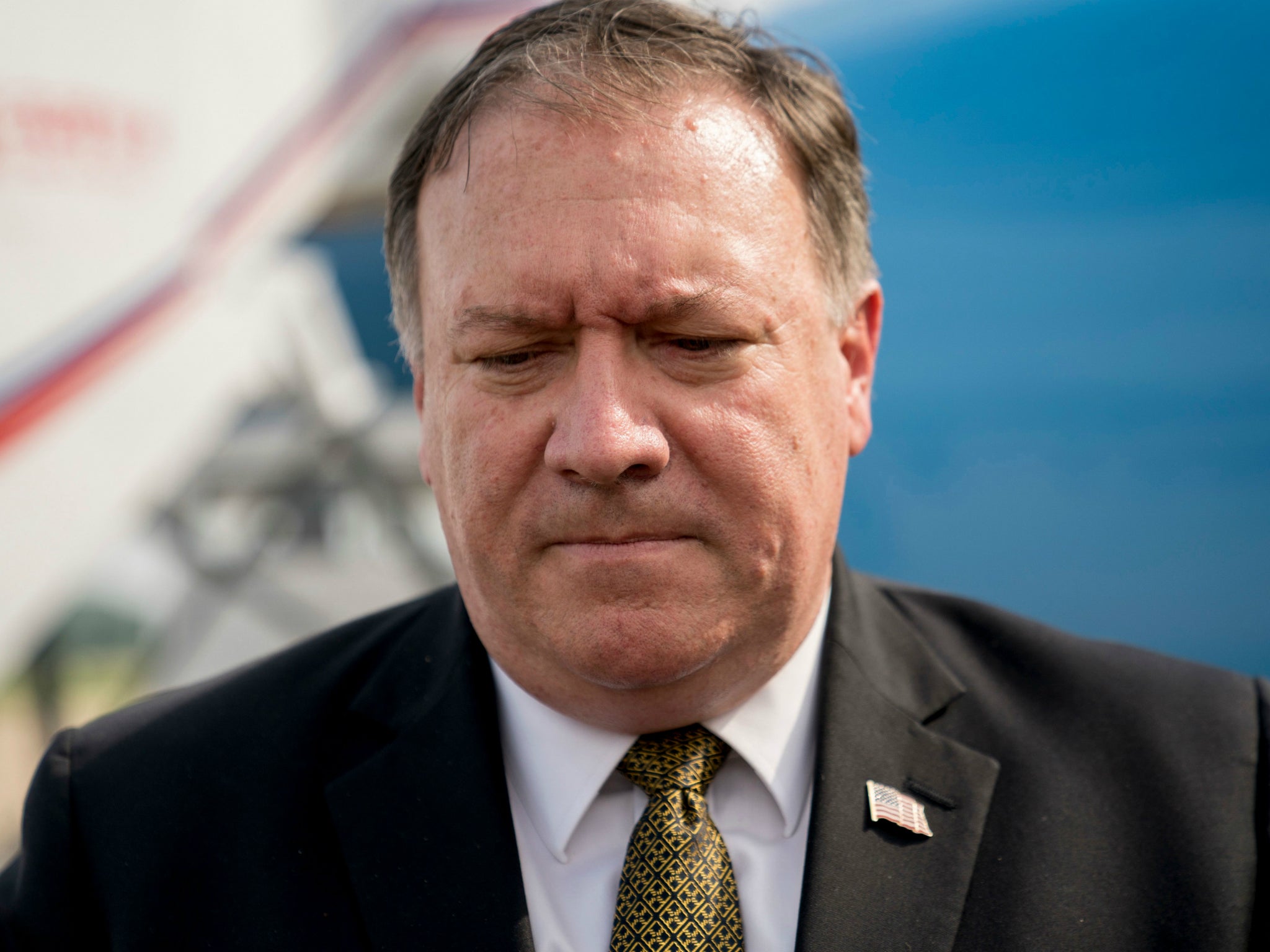 The White House believes Mike Pompeo's recent meeting in North Korea went "as badly as it could have gone", according to reports.
The US Secretary of State had gone to Pyongyang as a follow up to Donald Trump's 12 June summit on denuclearisation with North Korean leader Kim Jong-un in Singapore. Mr Pompeo said the meeting was "productive".
"The North Koreans were just messing around, not serious about moving forward," the same unnamed White House source told CNN.
The official also said Mr Pompeo had originally been promised a face-to-face meeting with Mr Kim, but relegating him to meeting with Foreign Minister Kim Yong-chol sent a clear signal about Pyongyang's intentions to end its nuclear weapons development.
Mr Pompeo had said the negotiations were "in good faith" but an unnamed North Korean foreign ministry official said, through the state-run Korean Central News Agency (KCNA), the US employed "gangster-like" diplomatic tactics.
"We had expected that the US side would offer constructive measures that would help build trust based on the spirit of the leaders' summit ... we were also thinking about providing reciprocal measures. Our expectations and hopes were so naive it could be called foolish," the statement read.
"If those requests were gangster-like, the world is a gangster," Mr Pompeo said just after the meetings concluded, noting that the US is not the first country to make such demands of Pyongyang and that the sanctions were agreed to by several members of the United Nations.
Speaking to journalists as he arrived in Brussels from the North Atlantic Treaty Organisation (Nato) summit, Mr Pompeo said: "Look, this is a decades-long challenge, getting the North Koreans to make a fundamental strategic decision, which is that the nuclear weapons they possess today frankly present a threat to them and not security".
"We have to get the entire country to understand that they have that strategically wrong. Chairman Kim told President Trump he understood that. I was there. I saw it," he said.
North Korea – South Korea relations: in pictures
Show all 21
North Korea though felt Mr Pompeo's last meeting has left the two countries in a "dangerous phase that might rattle our willingness for denuclearisation that had been firm".
These recent differences in perception have fuelled critics of the agreement signed by the leaders in Singapore, which they said were too vague to guarantee compliance by Kim Jong-un's regime and did not adequately define what denuclearisation should look like to both sides.
The joint statement simply read: "President Trump committed to providing security guarantees to [North Korea], and Chairman Kim Jong Un reaffirmed his firm and unwavering commitment to the complete denuclearisation of the Korean peninsula."
There appears to still be hope in negotiations, however.
A recent statement attributed to the Foreign Ministry said North Koreans "still cherish our good faith in President Trump".
"Should the headwind begin to blow, it would cause great disappointment not only to the international society aspiring after global peace and security, but also to both" countries, the ministry said.
Two days later, Mr Trump tweeted "confidence that Kim Jong Un will honour the contract we signed &, even more importantly, our handshake," prompting critics to note the document signed in Singapore was not an actual contract nor is a handshake among world leaders legally enforceable.
Join our commenting forum
Join thought-provoking conversations, follow other Independent readers and see their replies