James Mattis contradicts Trump over North Korea comments: 'We're never out of diplomatic solutions'
Remarks follow President's 'Talking is not the answer!' tweet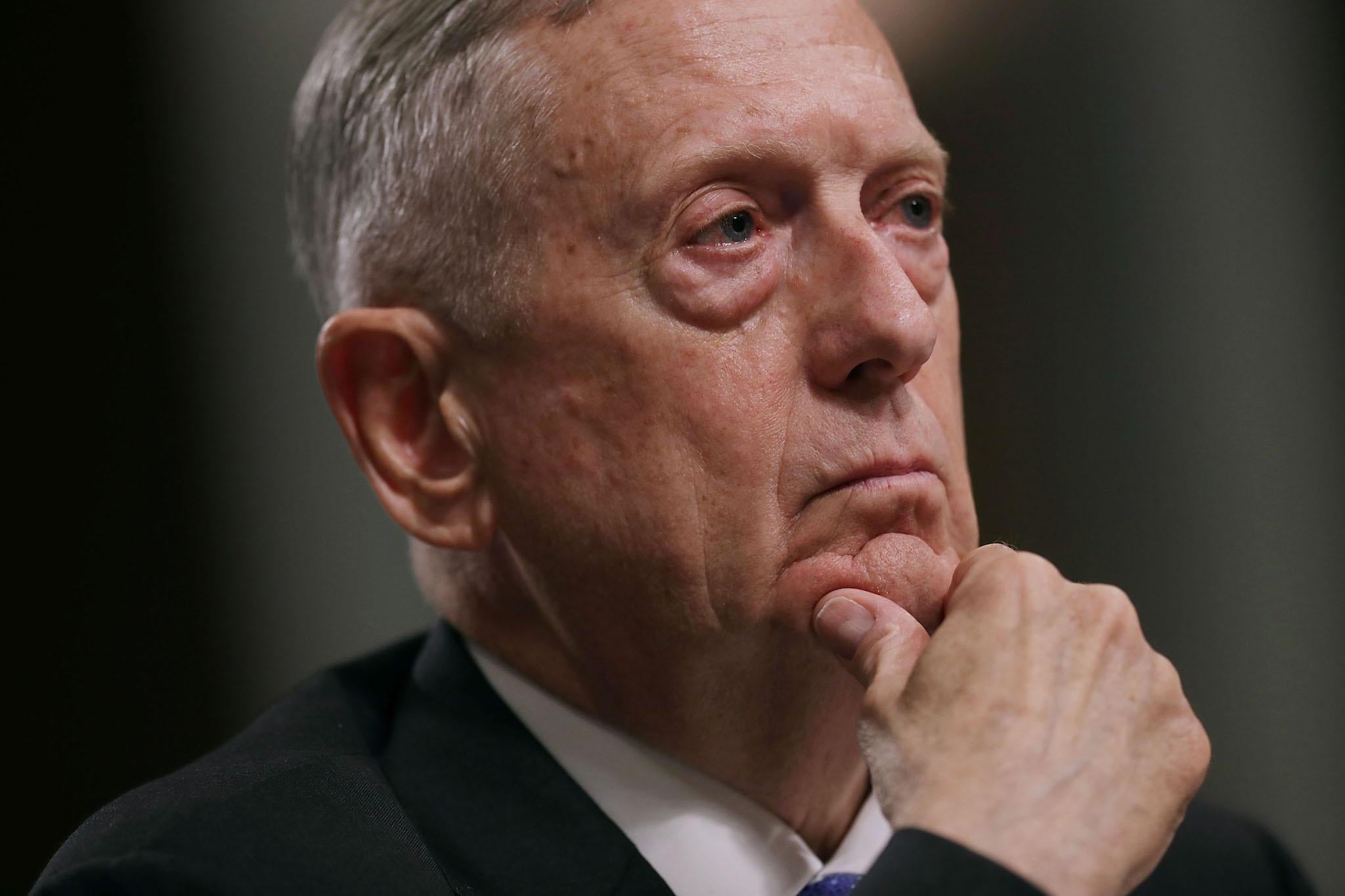 Defence Secretary James Mattis has said the US is "never out of diplomatic solutions" for dealing with North Korean aggression – contradicting Donald Trump's declaration that "Talking is not the answer!"
During a meeting with his South Korean counterpart, Mr Mattis rejected the idea that the US was ready to take diplomacy off the table.
"We're never out of diplomatic solutions," Mr Mattis said on Wednesday. "We always look for more. We're never complacent."
His comments came after the President suggested the US should abandon its pursuit of negotiation talks with North Korea over the regime's nuclear and ballistic weapons programme.
"The US has been talking to North Korea, and paying them extortion money, for 25 years. Talking is not the answer!" Mr Trump tweeted on Wednesday, following North Korea's Monday ballistic missile test launch over Japan.
Kim Jong-un's regime had already reignited tensions with the US last week by firing three short-range missiles into the sea between the Korean Peninsula and Japan. One failed and none posed a risk to the United States, the US Pacific Command said in a statement on Friday.
Donald Trump's international Presidential trips
Show all 22
But while Mr Mattis seemed to distance himself from the President's Wednesday tweet, he did not lay out specifics on how the US would continue to deal with North Korea's expanding weapons capabilities.
Referring to his relationship with South Korean Defence Minister Song Young-Moo, Mr Mattis said: "We continue to work together, and the minister and I share a responsibility to provide for the protection of our nations, our populations, and our interests."
In a statement from the White House on Tuesday, Mr Trump said "all options" are on the table regarding North Korea.
"Threatening and destabilizing actions only increase the North Korean regime's isolation in the region and among all nations of the world," the President said.
Join our commenting forum
Join thought-provoking conversations, follow other Independent readers and see their replies