New York Times promises to start 'reporting world news more accurately' after Trump victory
'Did Donald Trump's sheer unconventionality lead us and other news outlets to underestimate his support among American voters?' says the editorial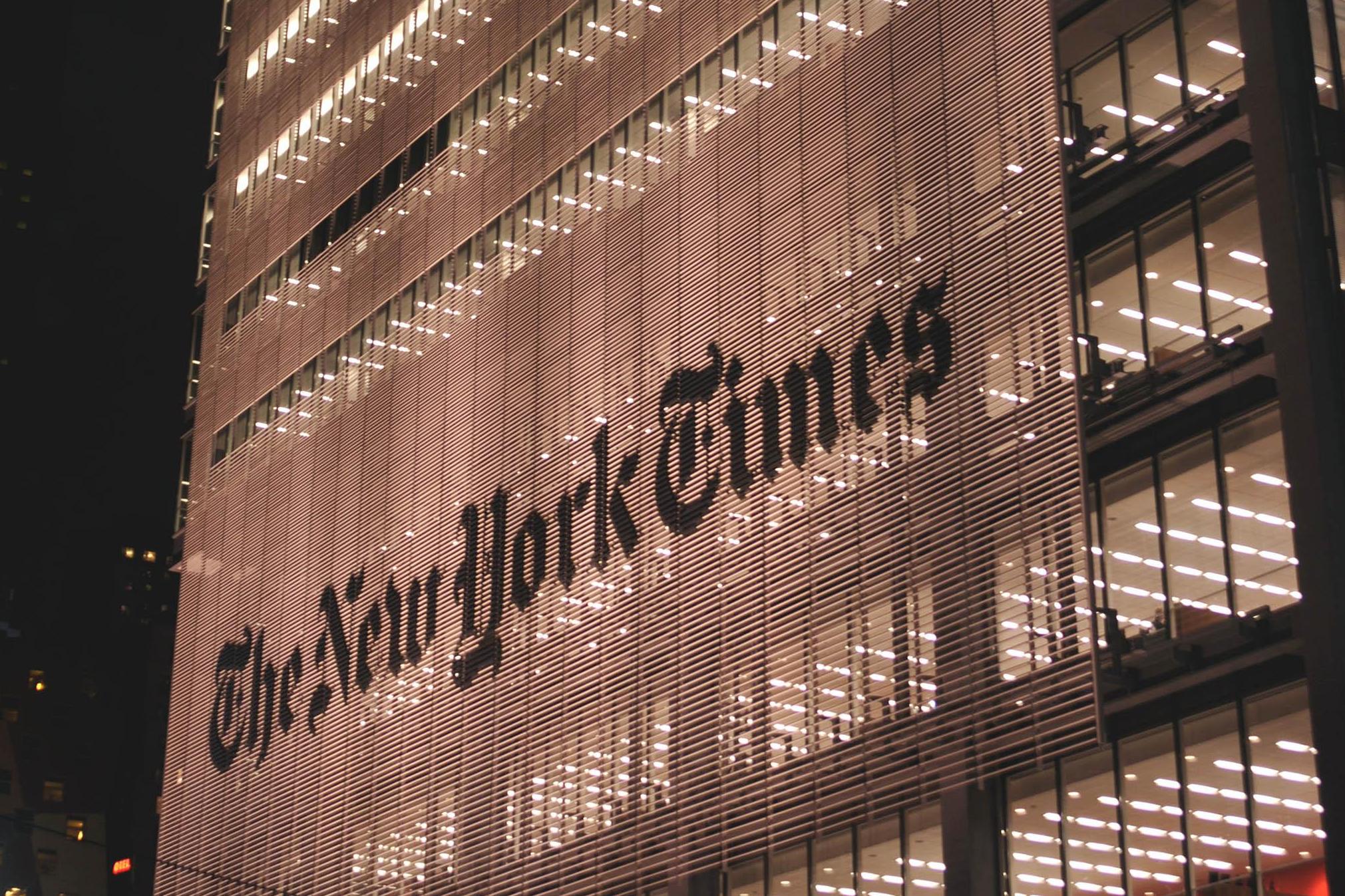 In the aftermath of Donald Trump's electoral victory, the New York Times executive editor and publisher have promised readers to report world news more accurately.
Publisher Arthur Sulzberger Jr and executive editor Dean Baquet questioned, in a unprecedented move, whether the paper had underestimated Mr Trump's support among American voters.
The left-wing media has been widely accused of failing to fully appreciate the scale of discontent at the politicial elite, of which Hillary Clinton was viewed by many as epitomising.
12 things that happened within hours of Donald trump becoming president
The New York Times and the Washington Post in particular were very critical in their stance and coverage of Mr Trump.
In October, the paper refused to retract an article in which two women accused Donald Trump of sexual assault, after the Republican presidential nominee threatened to sue the newspaper. In a letter, a lawyer for the Times all but dared the property developer to make good on his threat.
"We published newsworthy information about a subject of deep public concern," wrote David McCraw, the paper's assistant general counsel. "If Mr Trump disagrees, if he believes that American citizens had no right to hear what these women had to say and that the law of this country forces us and those who would criticise him to stand silent or be punished, we welcome the opportunity to have a court set him straight."
The article featured interviews with 74-year-old Jessica Leeds, who said Mr Trump had groped her on a flight more than 30 years ago, and with Rachel Crooks, whom Mr Trump allegedly kissed "on the mouth" against her will as she introduced herself to him in 2005, when she was 22.
Published on Saturday, the editorial said: "After such an erratic and unpredictable election there are inevitable questions.
"Did Donald Trump's sheer unconventionality lead us and other news outlets to underestimate his support among American voters?
"What forces and strains in America drove this divisive election and outcome?
"Most important, how will a president who remains a largely enigmatic figure actually govern when he takes office?"
The piece announced the paper's plan to rededicate itself to reporting American and world news "honestly, without fear or favour".
President Donald Trump life in pictures
Show all 16
The editorial stated: "When the biggest political story of the year reached a dramatic and unexpected climax late Tuesday night, our newsroom turned on a dime and did what it has done for nearly two years - cover the 2016 election with agility and creativity.
"As we reflect on the momentous result, and the months of reporting and polling that preceded it, we aim to rededicate ourselves to the fundamental mission of Times journalism.
"That is to report America and the world honestly, without fear or favor, striving always to understand and reflect all political perspectives and life experiences in the stories that we bring to you."
Mr Trump's victory has been meant with widespread protests across America.
Thouands of marchers took to the streets of New York, Los Angeles and Chicago on Saturday night as protests continued. At least 25 cities have seen major anti-Trump demonstrations in the five days since the controversial businessman's shock election victory.
Join our commenting forum
Join thought-provoking conversations, follow other Independent readers and see their replies