Mueller report: After long-awaited release, what comes next for investigations into Trump?
Analysis: Release of redacted report will not put an end to Democrat-led investigations into Trump, writes Kim Sengupta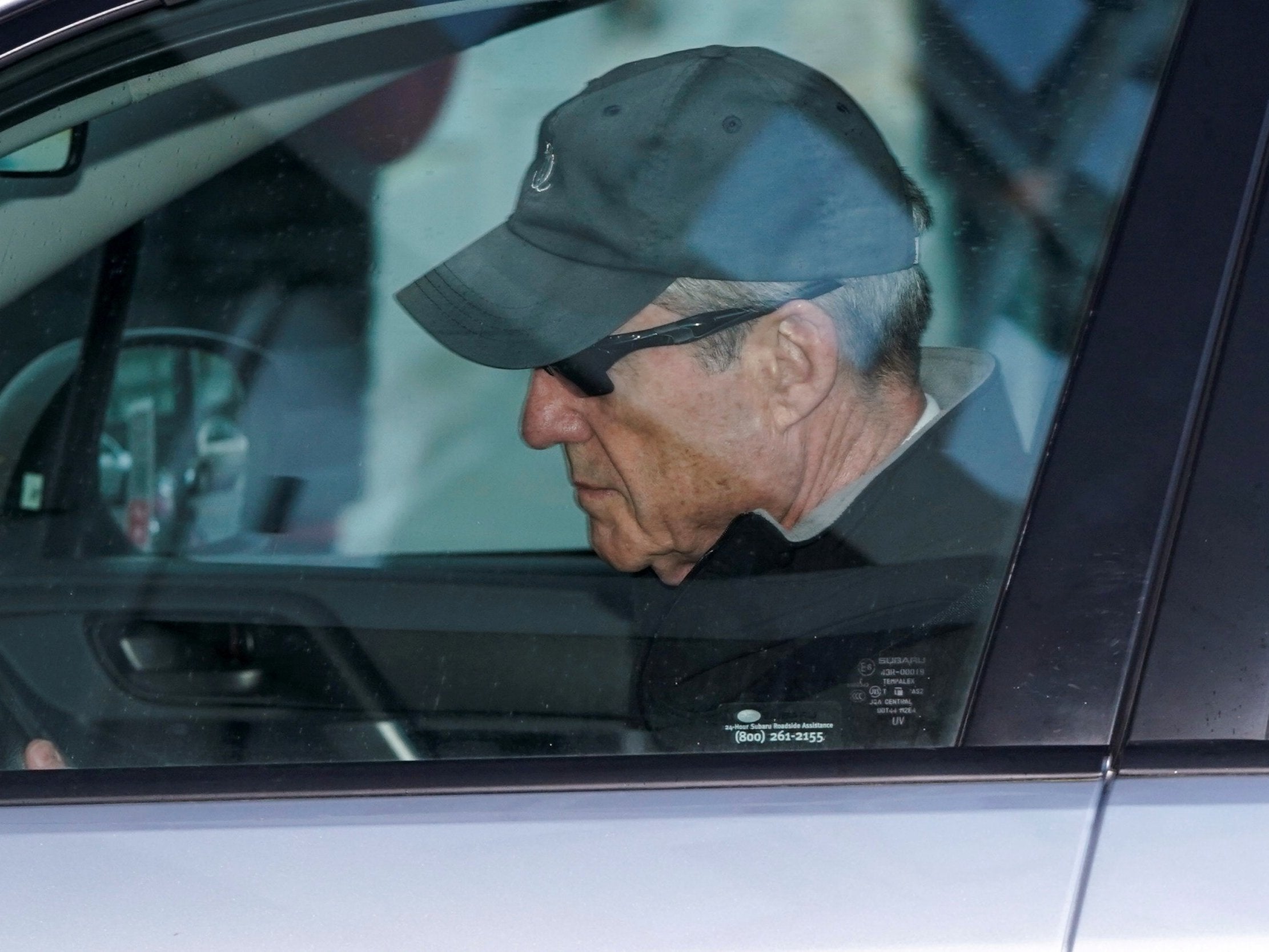 The ongoing Democrat-led congressional investigations into Donald Trump are determined to unravel the conspiracy behind the stealing of Hillary Clinton campaign emails and the alleged part played in that incident by WikiLeaks and its founder Julian Assange, according to diplomatic sources.
The inquiry by the US House of Representatives intelligence committee is said to be particularly focused on how the emails, as well as those of the Democratic National Committee, were hacked and made public, gravely damaging Hillary Clinton's campaign and helping Donald Trump to the White House.
The report into Trump and Russia by special counsel Robert Mueller is due to be made public, with redactions by attorney general William Barr, on Thursday. However, a number of inquiries, by state prosecutors as well as congressional committees, will continue into various accusations against the president, including alleged collusion with the Kremlin.
Assange, who was arrested last week after Ecuador withdrew his asylum status and he was expelled from the country's embassy in London, is now facing extradition to the US over the hacking and dissemination of US intelligence and defence documents in 2010.
However, the US Department of Justice can add further charges if and when Assange is sent back to America. The WikiLeaks founder may also face an investigation into alleged sexual assault in Sweden, although no request for extradition has come so far from authorities in Stockholm.
Criminals who worked for Trump
Show all 5
Last July the US Department of Justice charged 12 Russian military intelligence officers, from the GRU, with carrying out the emails hack, with the indictment stating they had been in contact with WikiLeaks.
A number of people close to Trump are said to have been in touch with Assange about the emails. The most high profile of this group, Roger Stone, a long-term close adviser to the US president, was arrested in January as part of Mueller's investigation.
The special counsel's indictment states that during the election campaign Mr Stone talked regularly to Trump officials about the information, called "Organisation 1" in the document, WikiLeaks possessed which would be damaging to Hillary Clinton's campaign.
In August 2016 Mr Stone reportedly emailed Sam Nunberg, another Trump adviser, that he was communicating with Assange "through an intermediary who is a personal friend". He tweeted a few days later "Julian Assange is a hero". A few days later he added: "I actually have communicated with Assange, I believe the next tranche of his documents pertain to the Clinton Foundation ..."
The house intelligence committee, according to sources, is looking at attempts made by Mr Stone to secure a presidential pardon for Assange were he to be extradited to the US. In text messages which have emerged, Mr Stone told a friend, Randy Credico, in January: "I am working with others to get JA a blanket pardon. It's a very real possibility…"
Mr Stone, in an email to Mother Jones magazine, confirmed: "I most definitely advocated a pardon for Assange."
Mr Credico, who Mr Stone said was his contact with Assange, claimed the WikiLeaks founder asked him to set up a meeting with Democratic congressman Adam Schiff, chair of the house intelligence committee, to prove there was no collusion between the Trump campaign and Russia. Mr Schiff's office responded: "Our committee would be willing to interview Julian Assange when he is in US custody, not before."
Mr Credico has since retracted his claims about Assange, and he and Mr Stone have accused each other of lying.
However, Michael Cohen, Trump's long-time personal lawyer and confidante, had also claimed the US president knew Mr Stone was in communication with Assange.
Trump says he has not seen or read the Mueller report
Speaking to a congressional inquiry, Mr Cohen described a speakerphone conversation in which: "Mr Stone told Mr Trump that he had just gotten off the phone with Julian Assange and that Mr Assange told Mr Stone that within a couple of days there would be a massive dump of emails that would damage Hillary Clinton's campaign. Mr Trump responded by stating to the effect, 'Wouldn't that be great'."
Congressman Schiff had said that allegations of collusion between the Trump campaign and WikiLeaks was "a very important investigative thread" his committee will pursue.
WikiLeaks has denied any collusion between itself and Assange with Russia or the Trump campaign. Mr Trump, who praised WikiLeaks dozens of time during the election campaign, saying repeatedly "I love WikiLeaks", has since tried to claim, after Assange's arrest, that "I know nothing about WikiLeaks".
Philip Lacovara, a lawyer on the Watergate prosecution team that investigated Richard Nixon and his associates, told Politico that Assange's arrest has "reopened the Russia collusion affair".
He added the "department of justice evidently retains considerable interest in the information Assange can supply. He knows where the hacked DNC emails came from, and he knows when and how the Trump campaign learned about this treasure trove of political dirt. He also knows whether the Trump campaign coordinated the timing of leaks for political advantage. He is also likely to know whether anyone from the Trump campaign actively solicited additional hacking."
Join our commenting forum
Join thought-provoking conversations, follow other Independent readers and see their replies