Mississippi governor set to release proposal to help financially struggling hospitals
Mississippi Republican Gov. Tate Reeves is set to release a proposal aimed at helping some of the state's financially struggling hospitals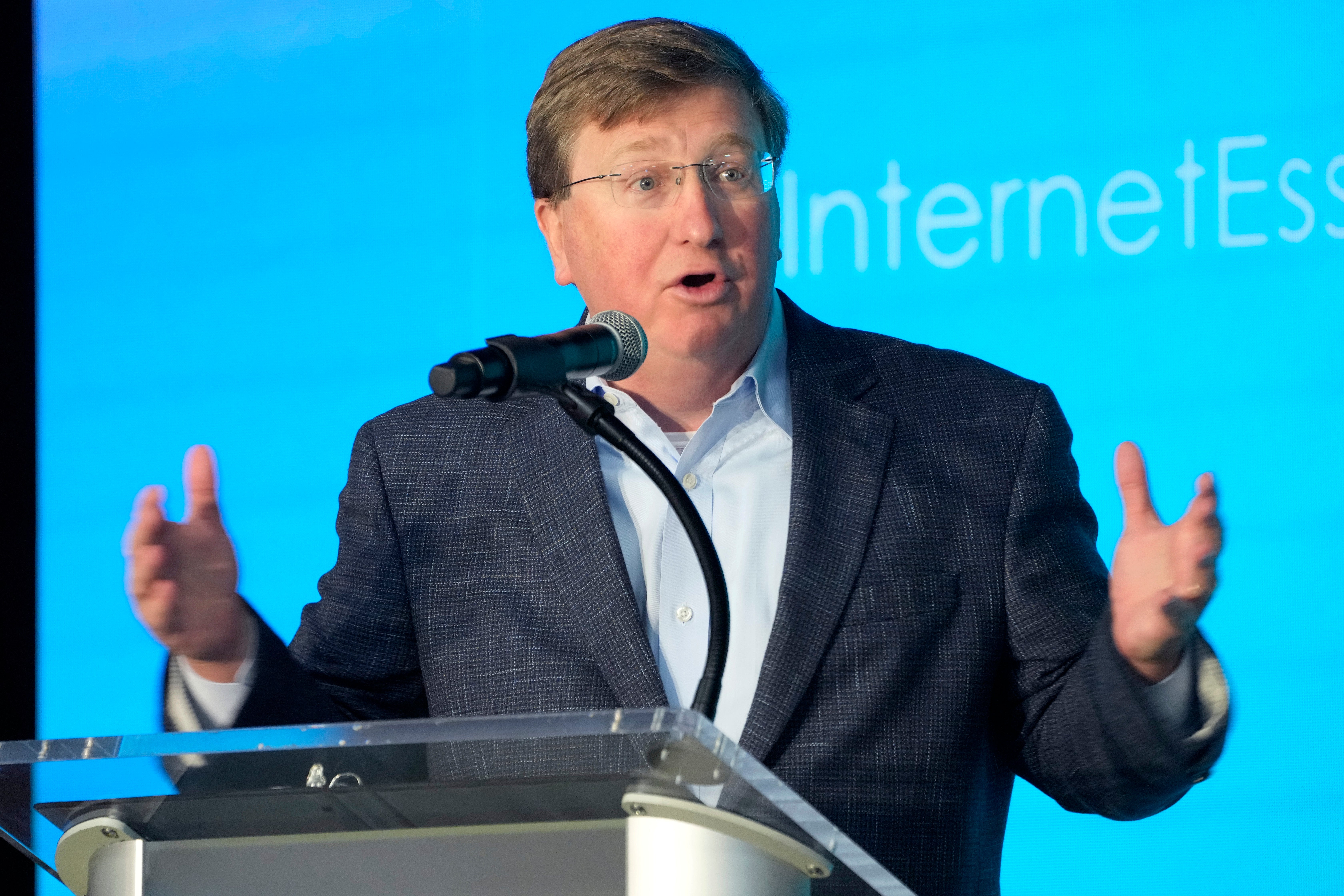 Mississippi Republican Gov. Tate Reeves is set to release a proposal Thursday aimed at helping some of the state's financially struggling hospitals, even as the Democrat who is trying to unseat him has spent months hammering Reeves for opposing Medicaid expansion in one of the poorest states in the nation.
Mississippi is one of 10 states that have not expanded Medicaid to low-wage workers whose jobs don't provide private health insurance. Expansion is an option under the health care overhaul signed into law in 2010 by then-President Barack Obama.
Reeves has said for years that he opposes Medicaid expansion because he does not want to add more people to a government program that he derides as "welfare."
Health officials have said Mississippi could receive about $1 billion a year from the federal government for Medicaid expansion. The federal government would pay 90% of the cost for people added to the program, and the state government would pay 10%.
Brandon Presley, the Democratic nominee for governor, said at a campaign event last week in Summit that "not expanding Medicaid is one of the dumbest decisions that this state has ever made."
He said expansion could help keep hospitals open and provide coverage for 220,000 people.
"They are folks like the lady that's going to be wiping the table at the Waffle House somewhere here in Mississippi tonight," Presley said. "Somebody will get up tomorrow and they'll go to work at a Quick Lube changing oil, busting down tires. We're talking people that roof houses. We're talking about people that sweat. Folks that have to take a shower before and after work."
Mississippi has 74 rural hospitals. Five have closed since 2005, and 24 rural are at immediate risk of closing because of severe financial problems, according to a national policy group, Center for Healthcare Quality and Payment Reform. Only Texas and Kansas have more hospitals in that risk category.
In April, Reeves signed a bill to create a Mississippi Hospital Sustainability Grant Program to alleviate some financial problems created by the COVID-19 pandemic. Hospitals are eligible for $250,000 to $1 million, depending on the size of the facility and whether it offers emergency services. The bill passed 52-0 in the Senate and 111-2 in the House.