'Women in military, bad idea': Mike Pence's most controversial comments about women
Mr Pence has a long history of making eyebrow-raising comments about women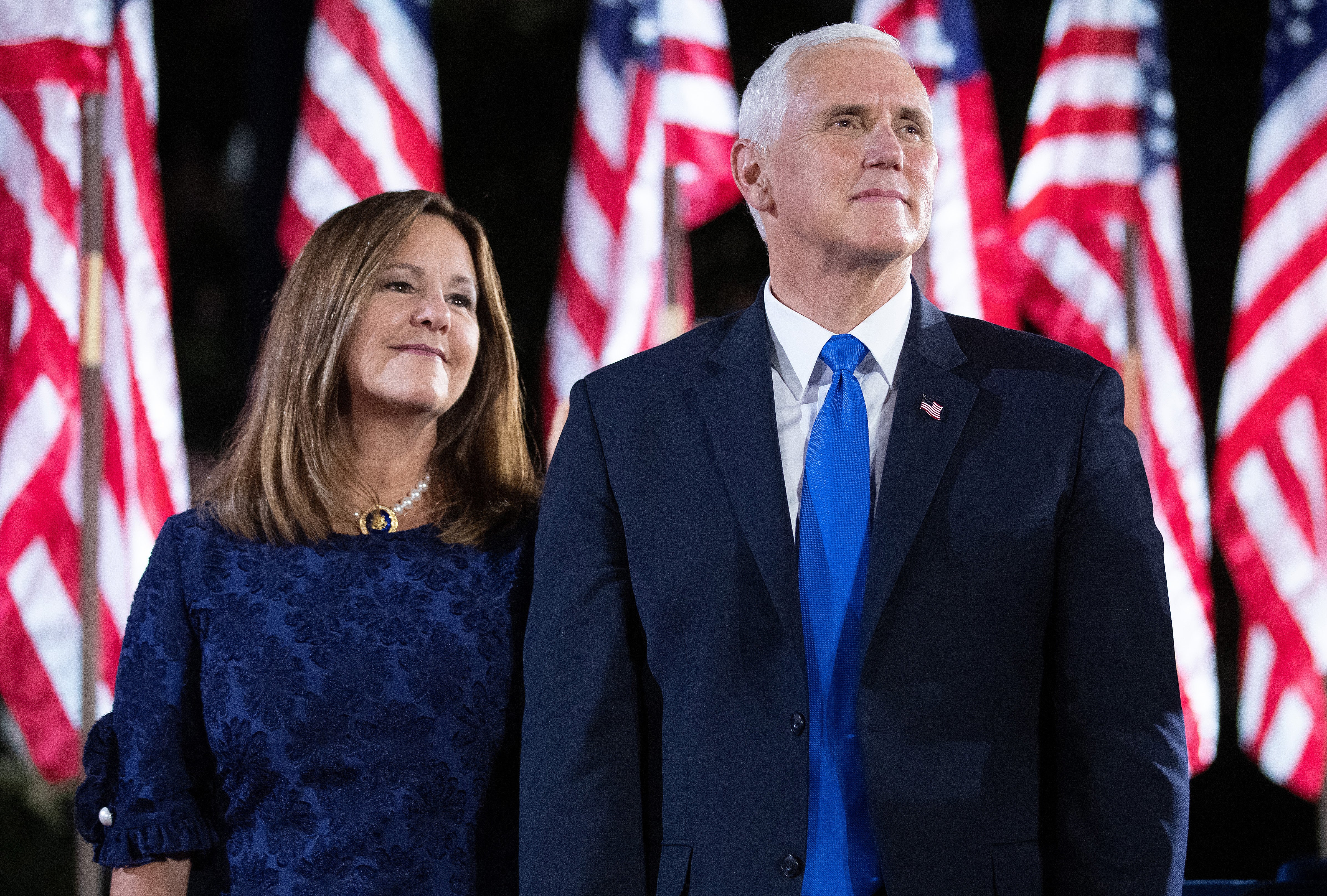 Mike Pence describes himself as "a Christian, a conservative, and a Republican, in that order" - a moral framework which has dictated every aspect of his life, including his relationships with women.
The 61-year-old vice president has been married to Karen for 34 years - the pair met while she was playing guitar at Mass at St. Thomas Aquinas Church in Indianapolis, a Catholic church they both attended. Both later became evangelicals.
In 2002 he told The Hill that he never dines alone with a woman who is not his wife, and, unless his wife is present, will not attend a function where alcohol is being served.
"If there's alcohol being served and people are being loose, I want to have the best-looking brunette in the room standing next to me," he said.
"It's about building a zone around your marriage."
Kamala Harris, who will on October 7 debate Mr Pence, has already described his rule as "ridiculous".
"I disagree with him when he suggests it's not possible to have meetings with women alone by himself," she said in March 2019.
"I think that's ridiculous — the idea that you would deny a professional woman the opportunity to have a meeting with the vice president of the United States is outrageous."
Working Families
Mr Pence has a long history of making eyebrow-raising comments about women.
In 1997, while working as a conservative radio show host, he wrote a letter to The Indianapolis Star claiming that "day-care kids get the short end of the emotional stick" and that households with two working parents lead to "stunted emotional growth."
He condemned what he called "the big lie that 'Mom doesn't matter'".
"For years, we have gotten the message from the mouthpieces of the popular culture that you can have it all, career, kids and a two-car garage," he wrote.
"Sure, you can have it all, but your day-care kids get the short end of the emotional stick."
Two years later, he claimed that the Disney film Mulan was an attempt by some "mischievous liberal" to influence the debate over women in the military.
Mulan Outrage
The 1999 op-ed ran on a website for Mr Pence's radio program, which was uncovered by BuzzFeed News.
"Despite her delicate features and voice, Disney expects us to believe that Mulan's ingenuity and courage were enough to carry her to military success on an equal basis with her cloddish cohorts," wrote Mr Pence.
He says the moral of Mulan is that men and women will be invariably attracted to each other, making the idea of women in the military impossible.
"Put them together, in close quarters, for long periods of time, and things will get interesting," he wrote.
"Just like they eventually did for young Mulan. Moral of story: women in military, bad idea."
Family Values
Elected to Congress in 2000, Mr Pence maintained his traditional views about a woman's place.
In 2006, as head of the Republican Study Committee, a group of the 100 most-conservative House members, Mr Pence rose in support of a constitutional amendment that would have defined marriage as between a man and a woman.
In his speech, Mr Pence quoted a Harvard researcher and said: "societal collapse was always brought about following an advent of the deterioration of marriage and family."
Pence also called being gay a choice, and said keeping gays from marrying was not discrimination, but an enforcement of "God's idea."
While he was governor of Indiana, in March 2013, Democratic politicians from the Indiana Legislature were invited to dinner at the governor's mansion, and noticed how he repeatedly referred to his wife as "Mother".
Mr Pence's actions towards women, as well as his words, are also notable.
Abortion Laws
In Congress, Mr Pence co-sponsored a 2011 bill that would have redefined rape and limited federal funding for abortion to women who suffered "forcible rape".
While governor of Indiana, he signed eight anti-abortion bills into law in his less than four years.
And also while governor, he signed a "religious freedom" law which trans and lesbian women said was a direct attack on them, allowing any individual or corporation to cite religious beliefs as a defense when sued by a private party.
So many businesses and LGBT advocates said they worried it would open the door to widespread discrimination that a week later Mr Pence was forced to reissue the bill, explicitly barring a business from denying services to someone on the basis of categories that include sexual orientation and gender identity.
Mr Pence seems unconcerned by the criticism of his views, however, and is proud of his policies.
International Women's Day
On March 2018 he tweeted: "Today, on #InternationalWomensDay - and ALL days - we recognize the countless contributions women have made to our economy, our communities, & our Nation.
"The Trump Admin will continue to strive to empower women across America to keep making a profound impact."
He was mocked mercilessly on social media.
One man replied: "Unless it has anything to do with their reproductive rights of course.  You certainly wouldn't want to empower them to have any control over their own bodies, you tool."
Another woman simply said: "Is this supposed to be funny?"
Join our commenting forum
Join thought-provoking conversations, follow other Independent readers and see their replies