Mike Pence once said condoms are 'very poor' defence against STDs
The Vice Presidential candidate said condoms are a 'modern, liberal' solution to a global health problem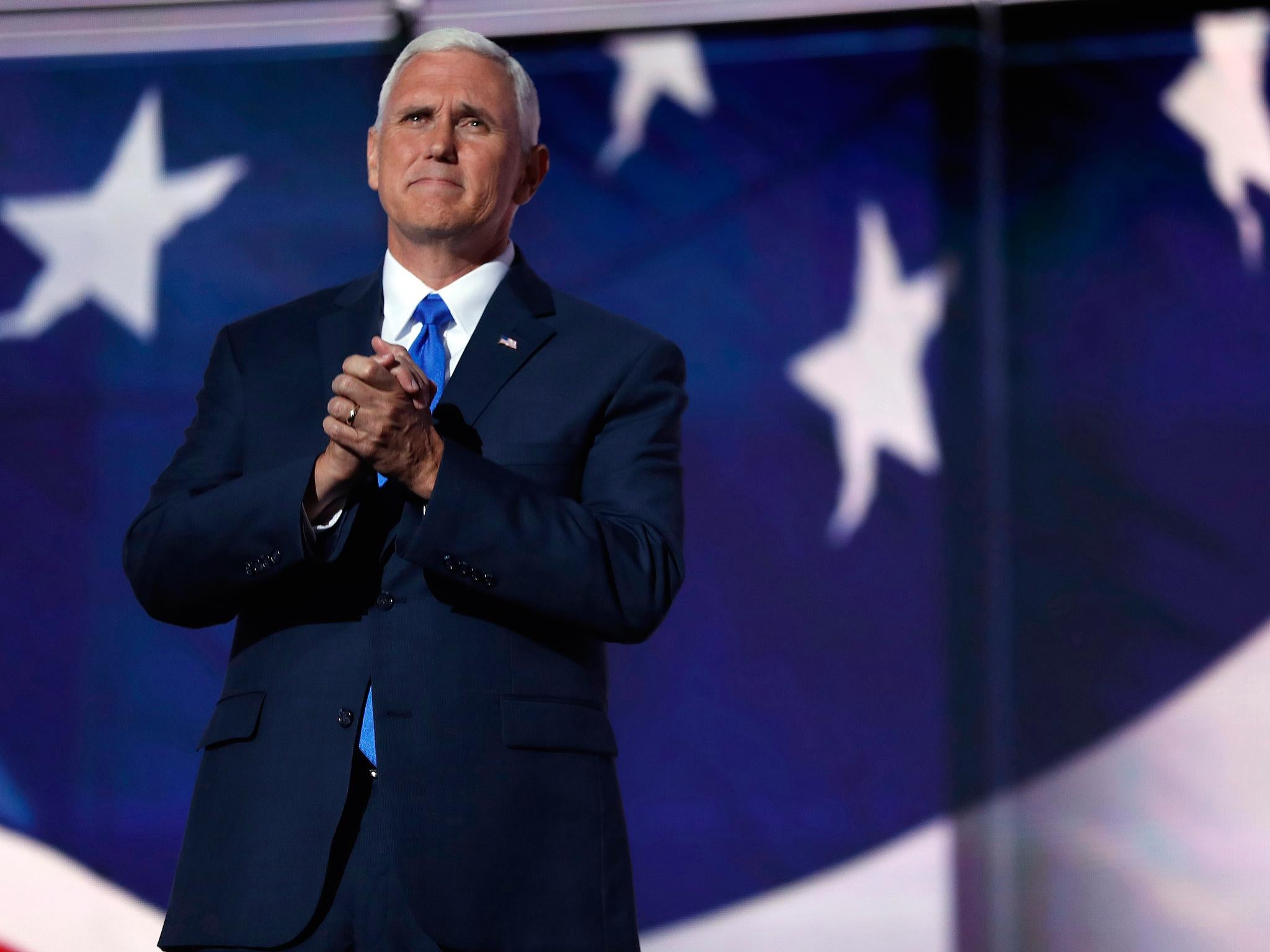 Donald Trump's running mate, Indiana Gov Mike Pence, is a staunch opponent of abortion – having signed into law a restrictive measure against clinics that offer the procedure. But he also has spoken out against condoms, claiming they are not an effective defence against sexually transmitted diseases.
Buzzfeed unearthed Mr Pence's 2002 comments which he made in response to then-Secretary of State Colin Powell's remarks about safe-sex amongst young Americans.
"I think it's important for young people, especially, to protect themselves from the possibility of acquiring any sexually transmitted disease," Mr Powell said at an MTV town hall presentation, "but especially to protect themselves from HIV/AIDS, which is a plague that is upon the face of the earth."
While a US Representative from Indiana, Mr Pence criticised Mr Powell for his promotion of condoms as STD protection.
"Given the enormous stature that Colin Powell rightly has, not only in America but in the world community, it was a sad day," the current vice presidential candidate told CNN's Wolf Blitzer.
"I don't think any administration has had a worst day since boxers and briefs on MTV," he added, referring to a question presented to President Bill Clinton in 1994 on a similar programme.
Mr Pence continued: "And the truth is that Colin Powell had an opportunity here to reaffirm [President George W Bush's] commitment to abstinence as the best choice for our young people, and he chose not to do that in the first instance … and so I think it's very sad.
Prayer can cure, churches tell those with HIV
Show all 1
"The other part is that, frankly, condoms are a very, very poor protection against sexually transmitted diseases, and in that sense … the Secretary of State may be inadvertently misleading millions of young people and endangering lives."
In the 2002 interview, Mr Pence dismissed Mr Powell's suggestion as a "modern, liberal answer" to a global problem.
Mr Pence also spoke out against President Bush's 2003 Aids initiative as an effort to provide relief to the African crisis. It was modeled after a Ugandan so-called "ABC" approach - abstinence, marital fidelity, and condoms. The condoms were a point of contention for Mr Pence and other Republicans in Congress.
"I don't think there's any pro-family American who would object to [distribute condoms to Africa] as long as we're able to deliver that consistent with our values and consistent with what we know works," Mr Pence told CNN, asserting that condoms should only be a last resort method.
"In the four African nations that exclusively use condoms as a means for AIDS prevention that's where you've seen the incidence of Aids skyrocket in Africa – in Kenya and Zimbabwe."
According to the Center for Disease Control and Prevention's website, however, condoms are highly effective "when used consistently and correctly" in preventing the transmission of sexually transmitted infections and diseases, as well as HIV and Aids.
Join our commenting forum
Join thought-provoking conversations, follow other Independent readers and see their replies