Miami police accused of targeting black students in coronavirus crackdown
Campaigners and activists in Miami have called coronavirus response plans racist following confrontation between cops and spring breakers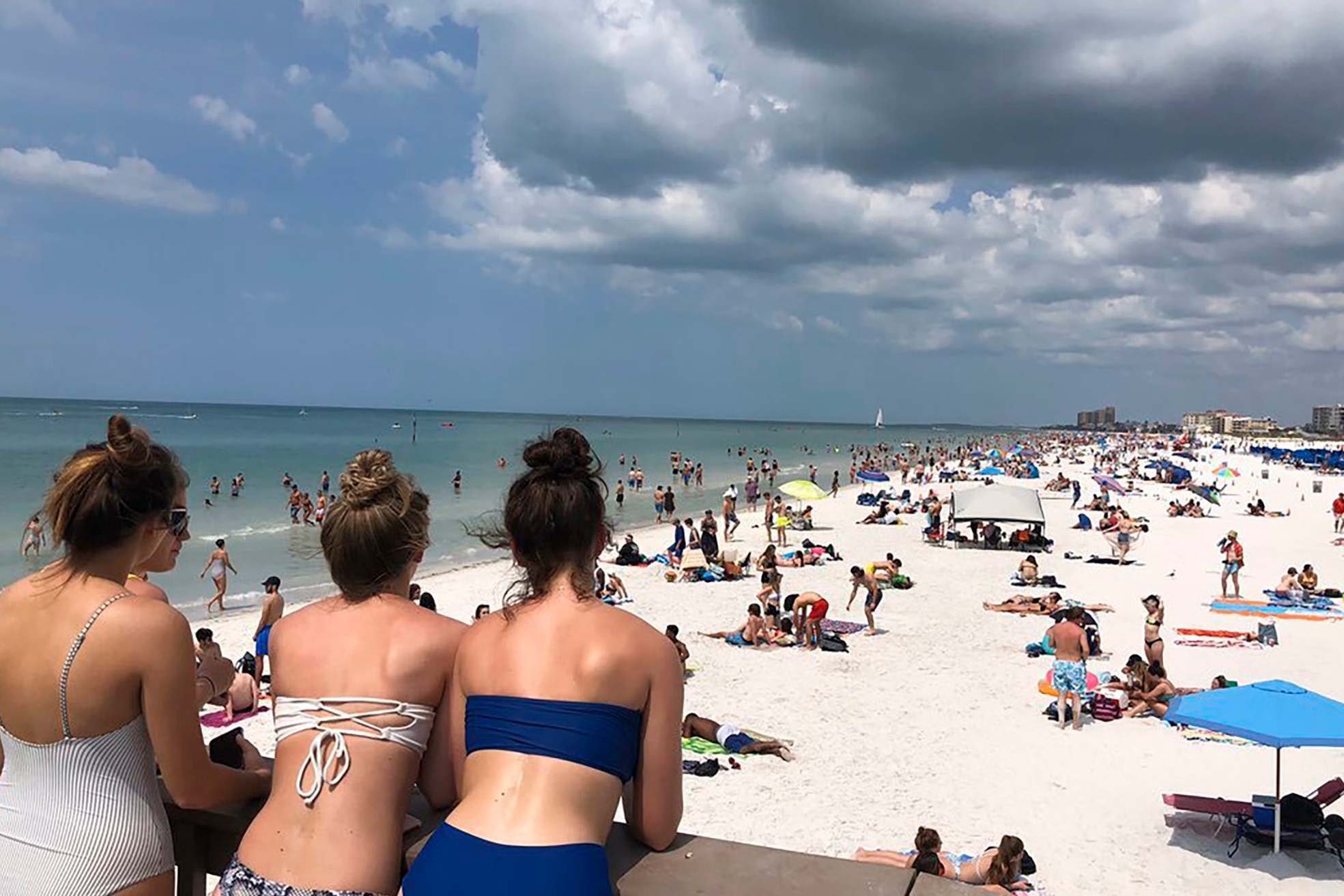 Campaigners have called for the resignation of Miami Beach's head of police following the release of viral video footage showing black spring breakers being roughly handled by members of the Miami Beach Police Department (MBPD).
Mobile videos posted online show Miami Beach cops in paramilitary gear shooting pepper ball guns at black spring breakers, whilst another group of officers tackle other young black people.
In one of two viral videos, a MBPD officer is seen shoving a black woman to the ground before appearing to choke her.
The confrontation between black spring breakers and cops at Miami Beach comes amid a clamp down on gatherings and social venue closures due to the outbreak of coronavirus.
On Monday, President Donald Trump urged Americans to avoid gatherings of more than 10 people and to avoid eating establishments. Whilst in the south of Florida, the Mayors of Miami Beach and Fort Lauderdale ordered partial closures and restrictions on beaches and bars.
But Ruban Roberts, chair of the Miami-Dade chapter of the NAACP campaign group, has called local coronavirus response plans into question.
As well as calling for the resignations of both the Police Chief Richard Clements and City Manager Jimmy Morales, Mr Roberts has criticised the beach closures for focusing on a stretch of beach known as the Cabaret district that is popular with spring breakers.
"I guess Covid-19 only exists between Fifth and 15th streets," said Mr Roberts. "Everything they do is the selective targeting of certain groups. Why don't they shut everything down beyond Fifth and 15th streets?"
In response, Dan Gelber, Mayor of Miami Beach, said it was unfair to criticise the MBPD's actions as racist.
He said: "When you have tens of thousands of people in a crowd, that's what we're targeting,", before adding: "We're not targeting a race. We're targeting crowds."
Join our commenting forum
Join thought-provoking conversations, follow other Independent readers and see their replies