Black women leaders send letter accusing top Democrats of 'failure to protect' Maxine Waters
'We consider it an insult to characterise Ms Waters' call for the exercise of our constitutional rights as uncivil and un-American'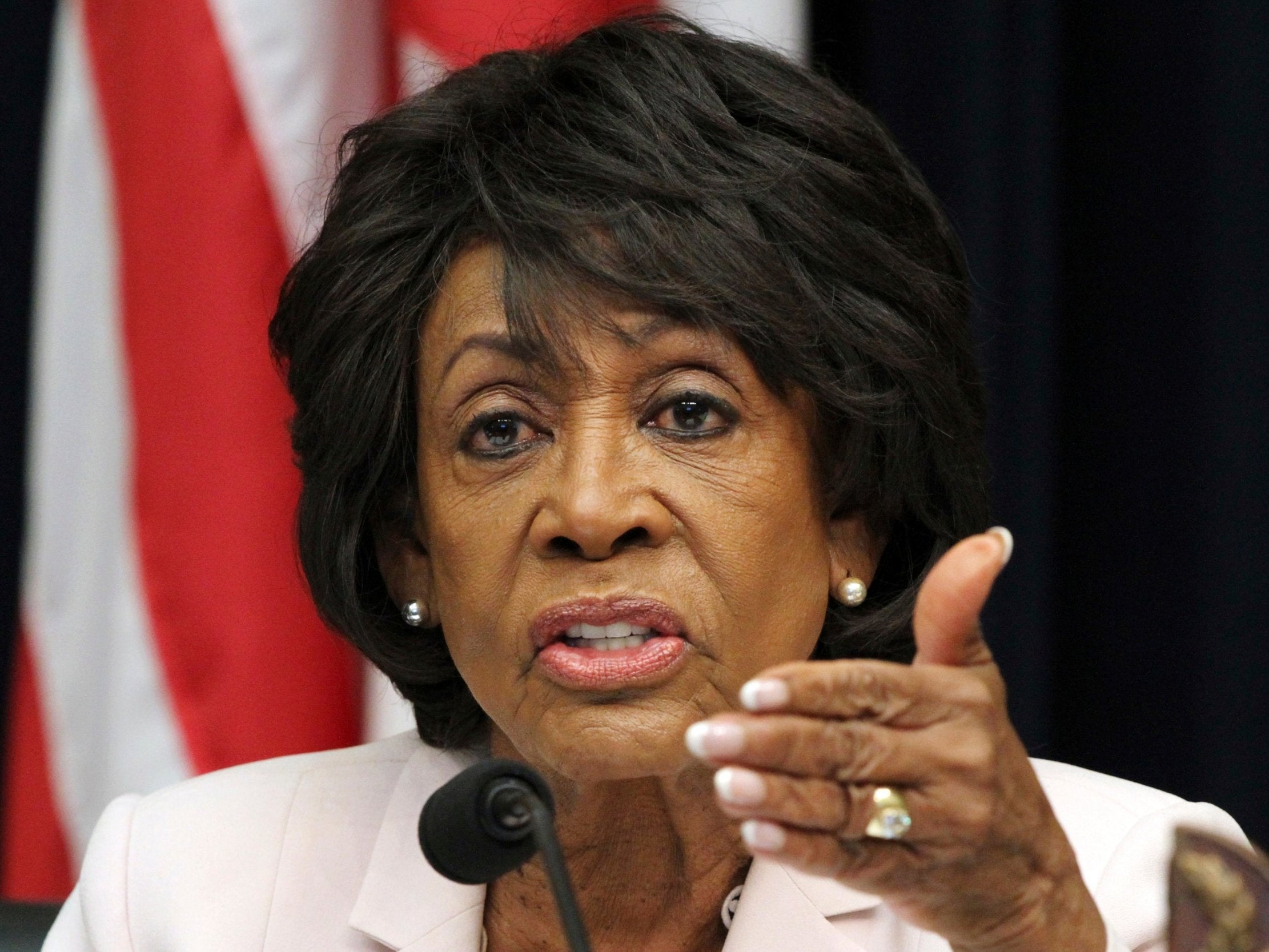 Nearly 200 black women leaders have sent a letter addressed to top Democrats Chuck Schumer and Nancy Pelosi, expressing their grievances with the Democratic Party's leadership's 'failure to protect' Maxine Waters from attacks by Donald Trump and his supporters.
The letter, dated 3 July and signed by "Black Women Leaders and Allies", took issue with the responses from Mr Schumer and Ms Pelosi regarding Ms Waters' call for citizens to confront Trump administration officials about the "zero tolerance" immigration policy, which has separated thousands of children from their parents at the US-Mexico border.
Ms Pelosi appeared to criticise comments made by Ms Waters during a weekend rally event in California last month. Ms Pelosi, the Democratic minority leader in the House, said Mr Trump's "lack of civility" elicited responses that were "unacceptable" - a comment that was taken by many observers as a reference to Ms Waters' rally speech.
Likewise, Mr Schumer addressed Ms Waters' rally during a speech on the Senate floor. He called her remarks "not American", after stressing the importance of treating "fellow Americans with civility and respect".
During the rally, Ms Waters encouraged her supporters to "show up" and "push back" on Trump administration officials in public spaces to demand immigrant children be reunited with their families.
"If you see anybody from that Cabinet in a restaurant, in a department store, at a gasoline station, you get out and you create a crowd," she said according to video footage of the event. "And you push back on them. And you tell them they're not welcome anymore, anywhere. We've got to get the children connected to their parents."
Ms Waters' comments came amid recent confrontations involving Trump administration officials over family separations; White House Press Secretary Sarah Sanders was turned away from a restaurant in Virginia and Homeland Security Secretary Kirstjen Nielsen was heckled while eating at a Mexican restaurant.
Maxine Waters to boycott Donald Trump's State of the Union speech over 's***hole' remarks
The Democratic Congresswoman also received sharp criticism from Mr Trump, who referred to the 14-term House member as "an extraordinarily low IQ person", in a post published to Twitter. The president accused Ms Waters of calling for harm to his supporters during her rally speech. The California congresswoman has since responded to Mr Trump's claim denying that her speech called for harm.
The black women leaders' letter argued Ms Pelosi and Mr Schumer failed Ms Waters by publicly suggesting her actions were uncivil and for calling her "not American". The signers urged the top Democrats to apologise. Moreover, the letter emphasised that black American women have faithfully been the backbone of the Democratic Party, notwithstanding a history of American racial discrimination stemming from the "incivility of slavery".
"As women whose ancestors have lived through the incivility of slavery, segregation, and all other forms of discrimination, racism, and sexism, as people who have historically been told to 'wait' for justice, for freedom, for our turn, we consider it an insult to characterise Ms Waters' call for the exercise of our constitutional rights as uncivil and un-American," the letter read. "We call on leaders of all persuasion to practice the art of civil discourse."
World news in pictures
Show all 50
The wave of recent confrontations involving Trump administration officials have been sparked by outrage over the current administration's approach to immigration policy, which has in turn separated an estimated near 3,000 children from their families at the US border, according to Health and Human Services Secretary Alex Azar.
A federal judge has since ordered the Trump administration to reunite children separated from their parents under age five by 10, July, and all minors by 26, July.
Days after the rally-and-Trump-tweet debacle, Ms Waters reported to have received threats and one "very serious death threat."
Ms Pelosi has since released a statement on 4, July rebuking Mr Trump's remarks about Ms Waters, Politico reported.
"Congresswoman Maxine Waters is a valued leader whose passionate call for family reunification should be heard without any threats to her safety," the statement read.
"Donald Trump has sullied the bully pulpit with reckless disregard for the safety of others ... He should stop his attacks on Congresswoman Waters and all Members of Congress, the free press, and all Americans who have the right and the responsibility to speak their minds."
Join our commenting forum
Join thought-provoking conversations, follow other Independent readers and see their replies