Meet the progressive Democrat taking on one of her party's most conservative Congress veterans
Exclusive: Marie Newman tells The Independent she is forcing a rare clash with a fellow Democrat as a challenge to the whole party to do better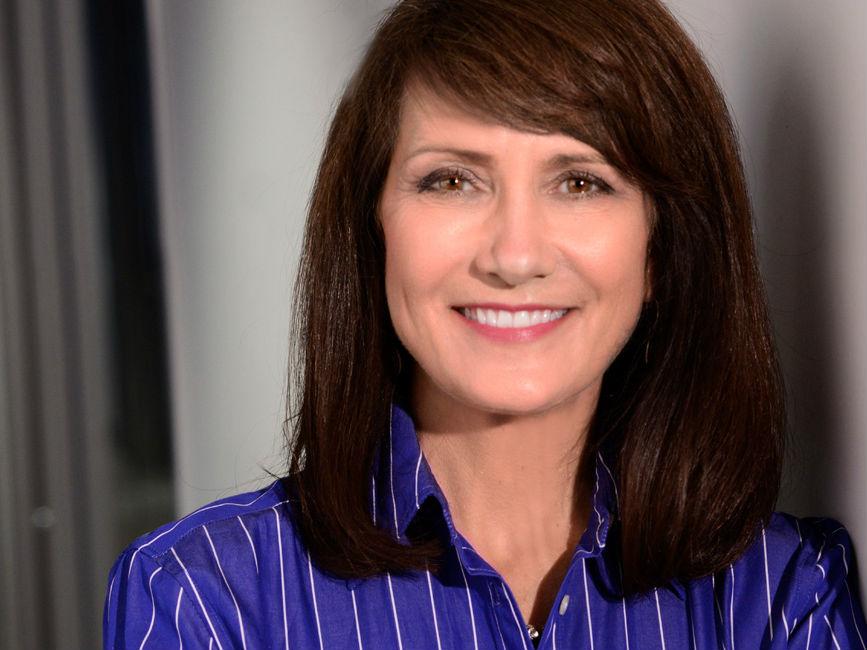 When you ask Marie Newman why she is running for office against another Democrat, she responds simply: "I'm not".
The former marketing consultant and anti-bullying expert is mounting a primary challenge to Illinois third district Representative Dan Lipinski – a seven-term Democrat who has voted against abortion access, spoken out against LGBT rights, and refused to back Barack Obama for president.
Ms Newman is part of a growing group of progressives who want to take on Republicans – and Donald Trump – by challenging their fellow Democrats to be better.
"Being progressive is about moving forward," Ms Newman told The Independent. "I think that there are some folks in the Democratic party for whom maybe that's uncomfortable. Dan Lipinski is one of them."
Mr Lipinski is not an easy first target for a revolution. The 51-year-old sits comfortably in his decidedly blue district, which elected Democrats to Congress in 24 of the last 25 elections. Since he took office in 2004, Mr Lipinski has faced few competitive primary opponents. In 2016, he faced no challengers in the primary or the general races.
From this place of relative security, Mr Lipinski has become one of the most conservative Democrats in Congress. He is an abortion rights foe who has voted several time to defund Planned Parenthood. He is one of only three Democrats still in the House to vote against Obamacare in 2010. He voted to impose mandatory minimum sentences on immigrants who enter the country illegally. The Human Rights Campaign gives him the lowest ranking for LGBT support of any Democrat in Congress.
Ms Newman, meanwhile, is a decidedly Bernie Sanders-styled progressive. If elected to Congress, she says she would be a "worker bee" for Medicare for All – a Sanders-backed proposal for universal healthcare coverage. She would also advocate for a higher minimum wage – "$15 per hour, at least" – and affordable childcare. She would lobby for "holistic" jobs bills, including things like paid benefits for workers.
While these values put Ms Newman to the left of much of her party, she maintains that her opponent is the truly radical one.
"He is a radically conservative extremist who is not representing the district correctly," she said. "I've observed that for many years."
World news in pictures
Show all 50
Mr Lipinski would contest this, of course. He declined multiple interview requests from The Independent, but told The Hill that his voting record is "very much in line" with his district.
"You can never please everybody," he said. "...I think that the support I've received throughout my career in the Democratic primary shows that I'm really in line with a large portion of my district."
But Ms Newman isn't convinced. She believes the district was galvanised by the election of Mr Trump and by Republicans' attempts to roll back Obamacare. She plans to ride that wave of political mobilisation all the way to the ballot box.
"The district has finally uncovered how radical [Mr Lipinski] is, and how inappropriate he is for the district," she said. "I mean, the phrase 'Got woke' is the epitome of what happened in my district."
Ms Newman is not the only one hoping to capitalise on this historic moment. Across the country, young progressives are springing up to push their Democratic peers to the left.
In Florida, Air Force veteran Chardo Richardson is challenging fellow Democrat Stephanie Murphy, a US Representative, hoping to "outflank her from the left". In Rhode Island, the Democratic lieutenant governor is facing a primary challenge from Democrat Aaron Regunberg – a state representative who volunteered for the Sanders campaign and promises to ensure "the 1 per cent pays their fair share". Even the Governor of New York, Democrat Andrew Cuomo, may be facing a progressive challenger in state Senator Terry Gipson.
For many Democrats, the thought of pitting progressives against more moderate incumbents conjures up nightmarish visions of 2016. The bitter presidential primary between the progressive Mr Sanders and the moderate Hillary Clinton left a bad taste in the mouth of many Democrats, who would rather join ranks to defeat Mr Trump than criticise one of their own.
But Ms Newman says fears of the Sanders-Clinton divide fracturing the party are overblown. In fact, she thinks these divisions are necessary to bring in fresh ideas and perspectives.
"I think there are far more divisions than the Bernie wing and the non-Bernie wing," she said. "There are probably ten different flavours out here, and that will always be the case. And I will always be excited that that's the case, because then we keep bringing new ideas all the time."
She added: "I'm probably a wing. I'm probably a new wing. That crazy lady from the southwest suburbs that has the audacity to think she can actually represent her district in a proper way."
But challenging Mr Lipinski will not be easy. The Representative has served his district for more than a decade, with little conflict. He beat his last primary challenger – Farah Baqai, in 2012 – by more than 85 per cent of the vote.
That's likely because Mr Lipinski is popular with the trade unions and the more socially conservative voters in the area. While the district is decidedly Democratic, it leans more conservative than many around it. In 1980, for example, the district was one of only two in Chicago to go for Ronald Reagan. In 2004, George W Bush scored 41 per cent of the district's vote – almost double what he received in the other four southside districts.
Mr Lipinski is also well-connected. In fact, he essentially inherited his seat from his father, Bill Lipinski, who represented the district for more than 10 years before him. The elder Mr Lipinski announced his retirement in 2004, shortly after winning the Democratic primary. The move allowed the younger Mr Lipinski to take his place in the general election, bypassing the primaries entirely and sailing to victory over his Republican opponent.
The Lipinski family is also close to Mike Madigan, the speaker of the Illinois House of Representatives. In 2011, at the same time another Democrat was preparing a primary challenge to Mr Lipinski, Democratic map-makers were redrawing several districts in Illinois. By many accounts, Mr Madigan had a strong hand in designing the maps – and a conversation with Mr Lipinski about how they should look. In the end, Mr Lipinski's challenger was drawn out of his district.
Ms Newman, meanwhile, has never held a political office. She has worked at various advertising agencies, and started her own consulting firm in 2005. She became interested in anti-bullying campaigns after her daughter, who is transgender, started being picked on at school. She eventually founded her own anti-bullying non-profit, and signed on to lead a coalition of 70 anti-bullying groups working nationwide. Her aspirations have taken her into business, advocacy, and non-profits – but never into office.
There is also the issue of funding. As a matter of policy, the Democratic party will not fund primary challengers when there is a Democratic incumbent. Ms Newman shut down her business and quit her job to campaign full-time, but fundraising is still a struggle. Her campaign ended the third quarter with $98,000 on hand; Mr Lipinksi had $1.5m.
Still, there are signs that this "crazy lady from the southwest suburbs" could actually pull it off. She has raked in a striking number of endorsements in recent weeks, including from Democratic Senator Kirsten Gillibrand of New York. She has also been endorsed by five major progressive organisations, including LGBT advocacy group Human Rights Campaign and pro-choice organisation NARAL.
In a statement announcing their endorsement, the liberal group MoveOn.org pushed Democrats to seek more candidates like Ms Newman – candidates who "act like Democrats, not Donald Trump Republicans".
The progressive news site Daily Kos also endorsed Ms Newman, again emphasising her differences with Mr Trump. According to Carolyn Fiddler, the site's political editor, this contrast could be what propels the candidate to victory.
"If there's one thing voters have made clear in 2017's elections, it's that they want their representatives to stand up to Donald Trump – something Lipinski has refused to do," Ms Fiddler told The Independent. "Trump is our nation's bully-in-chief while Newman is a dedicated advocate against bullying, making her the perfect counter to Lipinski and his Trump-enabling ways."
Talking with Ms Newman, it's clear that she's excited by the rising tide of progressivism, and the national backlash against Mr Trump. For the time being, however, she is focused on just one man: Mr Lipinski.
"There is a movement that is occurring, and it's not just a women's movement – it's the movement to protect and advance rights on every corner," she said. "So if I can help support that movement, I am thrilled."
But, she added, "My priority is to get this guy out of office."
Join our commenting forum
Join thought-provoking conversations, follow other Independent readers and see their replies