Senator Rubio urges Biden administration to freeze a former warlord's extradition to Colombia
Florida Republican Sen. Marco Rubio is calling on the Biden administration to reject Colombia's request for extradition of a former warlord after he was named a peace envoy in the South American nation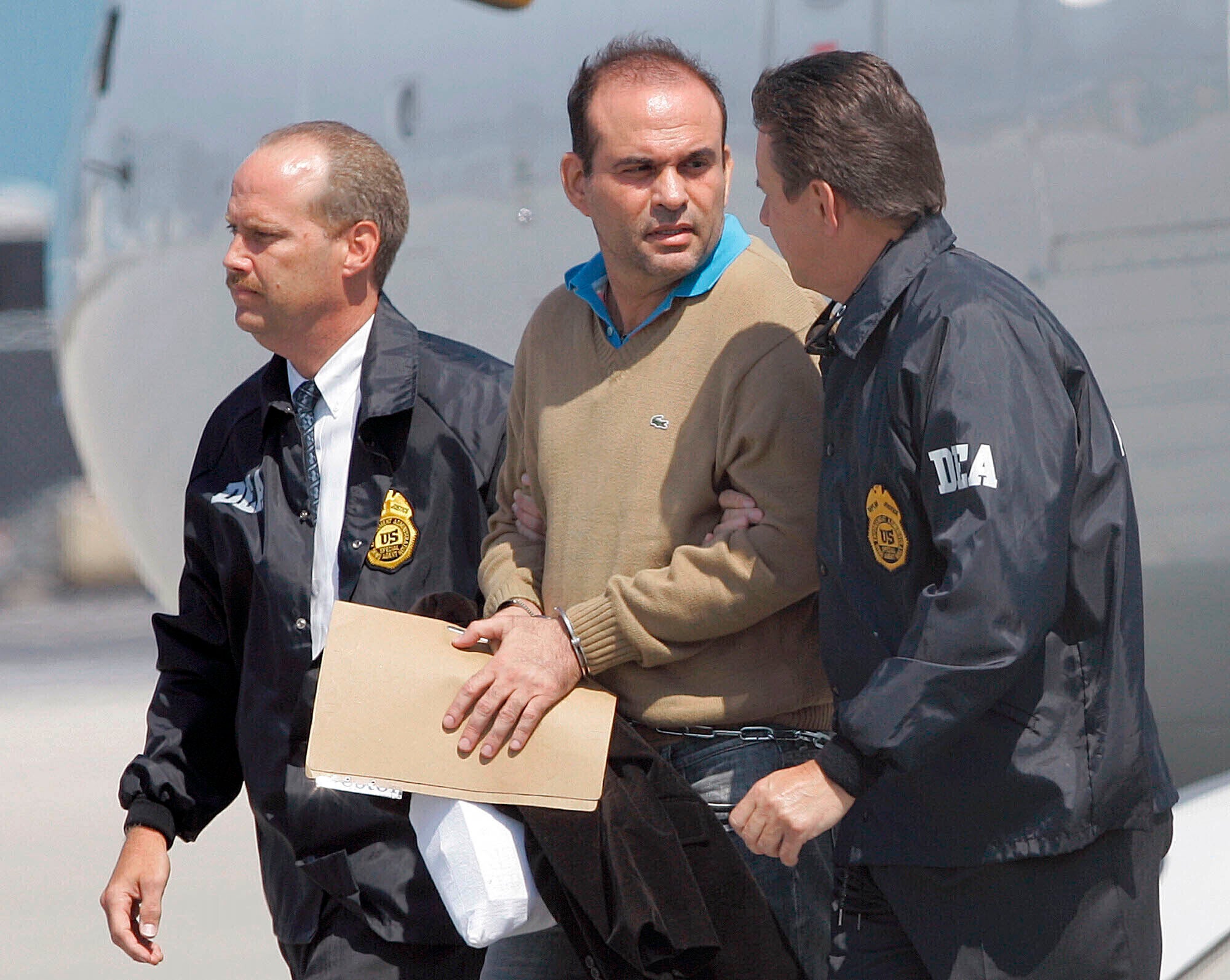 Florida Republican Sen. Marco Rubio is calling on the Biden administration to reject Colombia's request for extradition of a former warlord after he was named a peace envoy in the South American nation, a move that could see him avoid additional prison time for human rights abuses.
Salvatore Mancuso, the top commander of a former group of right-wing militias, completed a 12-year cocaine trafficking sentence in 2020. He has been held in U.S. custody ever since after Colombia at the last minute reversed a U.S. order that would've sent him to Italy, where he also has citizenship, and instead struck a deal for him to be sent back home to face justice.
This month, Colombian President Gustavo Petro named Mancuso a peace envoy to promote the disarming of other illegal armed groups that emerged after Mancuso's United Self Defense Forces of Colombia, or AUC, laid down its weapons two decades ago. To facilitate the peacemaking role, Petro said he would seek to suspend prison sentences courts already imposed against Mancuso for his role in more than 1,500 acts of murder and forced disappearances.
Rubio, the top Republican on the Senate subcommittee dealing with Latin America, urged Attorney General Merrick Garland to reject Colombia's extradition request until Petro revokes his offer to Mancuso or there are credible assurances he will serve out the sentences.
"To allow Mancuso to not only walk free in Colombia, but also represent the Colombian government in negotiations with drug traffickers currently working to flood our community with narcotics, would be an insult to the thousands of Colombians who are victims of Mancuso's crimes," he wrote in a letter sent Wednesday to Garland.
Rubio's Senate office provided a copy of the letter to The Associated Press.
Mancuso is currently seeking asylum in the United States, arguing that he could be killed if moved to Colombia, a country struggling to heal from decades of bloody, drug-fueled conflict. An immigration judge in May rejected that argument but Mancuso has appealed and those proceedings are ongoing, his attorneys and prosecutors said in a joint filing Tuesday in Washington federal court.
Manuel Renteria, an attorney for Mancuso, declined to comment.
Formed as self-defense forces by wealthy ranchers in the 1980s to counter leftist rebel extortion and kidnapping, the far-right militias seized control of much of Colombia's Caribbean coast in the late 1990s, killing thousands and stealing millions of acres of land while wresting control of lucrative drug routes. In 2001, the U.S. designated the AUC a foreign terror organization.
Mancuso, 59, was one of the rural paramilitary bosses to most eagerly embrace reconciliation efforts when he and some 30,000 other right-wing fighters demobilized under the 2005 Justice and Peace law. Seeking to fulfill his commitment to speak out, he openly talked about how a third of Colombia's congress was elected with paramilitary support, confessions that led to the conviction of dozens of lawmakers.
His candor, while rocking Colombia's political establishment, later backfired.
In 2008, far-right President Alvaro Uribe stealthily extradited Mancuso and 13 other warlords to face drug charges in the U.S. The shock move, an apparent violation of the paramilitary peace accord, was widely seen as an attempt to silence the men as they began to reveal more secrets about their crimes and collaborators — including Uribe, who as a governor in the 1990s backed the creation of legal, armed groups to protect ranchers' land from leftist guerrilla fighters.
Since completing his long drug sentence, Mancuso has shown an interest in continuing to reconciliation efforts, once even speaking by phone with his one time battlefield adversary, Rodrigo Londono, the former top commander of the Revolutionary Armed Forces of Colombia.
Petro, himself a former guerrilla, said Mancuso can contribute to the unfinished truth telling.
"We don't know all the truth still," he said in July when he announced his appointment of Mancuso.
___
Follow Goodman: @APJoshGoodman