Lindsey Graham says 'enough is enough,' tells Trump 'hell of a ride' is over
'Trump and I, we've had a hell of a journey. I hate it to end this way. Oh my God, I hate it,' Graham says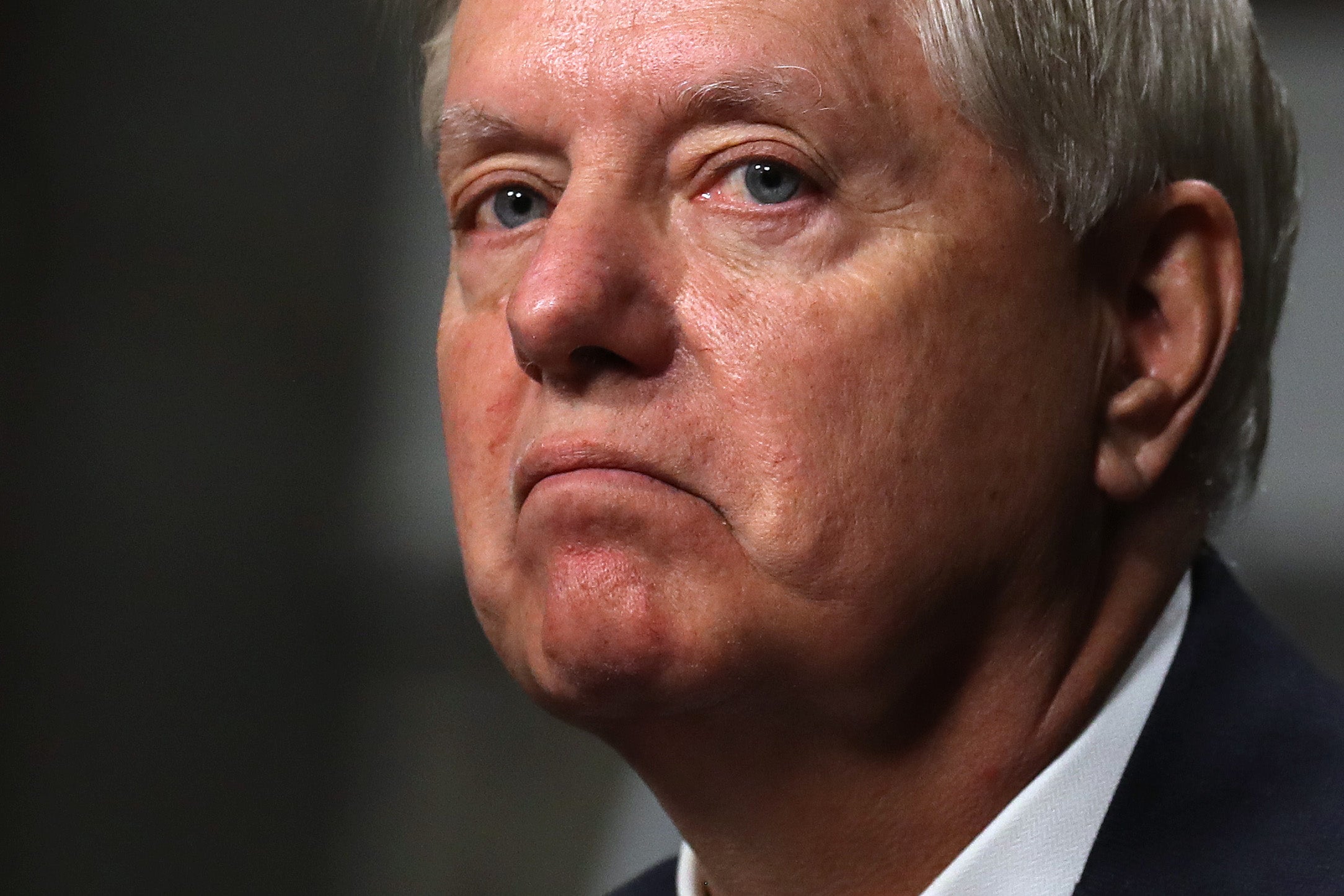 Republican Senator Lindsey Graham, a steadfast ally of Donald Trump, late on Wednesday signalled the definitive end of his support for the outgoing president's unfounded campaign alleging election fraud, after pro-Trump rioters stormed the US Capitol building.
"Trump and I, we've had a hell of a journey. I hate it to end this way. Oh my God, I hate it. From my point of view he's been been a consequential president. But today, first thing you'll see. All I can say, is count me out, enough is enough," Mr Graham said.
Mr Graham's comment came after an hours-long siege of the Capitol by Trump supporters, who were seen scaling the walls, roaming the halls and confronting police personnel posted in the premises.
"It is over.... He's [Biden] the legitimate President to the United States... Joe Biden and Kamala Harris are lawfully elected and will become the President and the Vice President of the United States on January 20," Senator Graham said. He cited the court rulings that have dismissed claims of election fraud.  
"If you are a Conservative then this is the most offensive concept in the world, that a single person can disenfranchise a 155 million people," he told the joint session of Congress that had convened in Washington DC to count the Electoral College votes that later certified Joe Biden the winner of the 2020 US presidential elections. 
Mr Graham's comments came amidst a far-right attempt to occupy the US Capitol, egged on by months of conspiracy theories and claims of voter fraud by the president himself who has refused to concede the election to Mr Biden. The breach of the Capitol and the coup attempt claimed at least four lives, authorities said.
"To the conservatives who believe in the Constitution, now is your chance to stand up and be counted," said the lawmaker from South Carolina, maintaining that it will be a "uniquely bad idea to delay this election." 
"You're going to do the right thing, you're going to do the Constitutional thing," he said. 
Mr Graham's last minute endorsement of Mr Biden and breaking rank is unusual, given that up until this moment the Donald Trump loyalist has both denied the results of the election and worked to overthrow the election for Mr Biden. According to Georgia's Secretary of State Brad Raffensperger, Mr Graham had tried to pressure him to throw out legally cast mail-in ballots using a signature match technicality. 
Mr Graham had allegedly asked Mr Raffensperger if he had the power to throw out some absentee ballots, a claim the senator dismissed as "ridiculous."
Join our commenting forum
Join thought-provoking conversations, follow other Independent readers and see their replies