Venezuela's Juan Guaidó not seeking political asylum in US
Venezuelan opposition leader Juan Guaidó says he is not seeking political asylum in the United States and has not ruled out the posibility of running in a presidential primary planned for October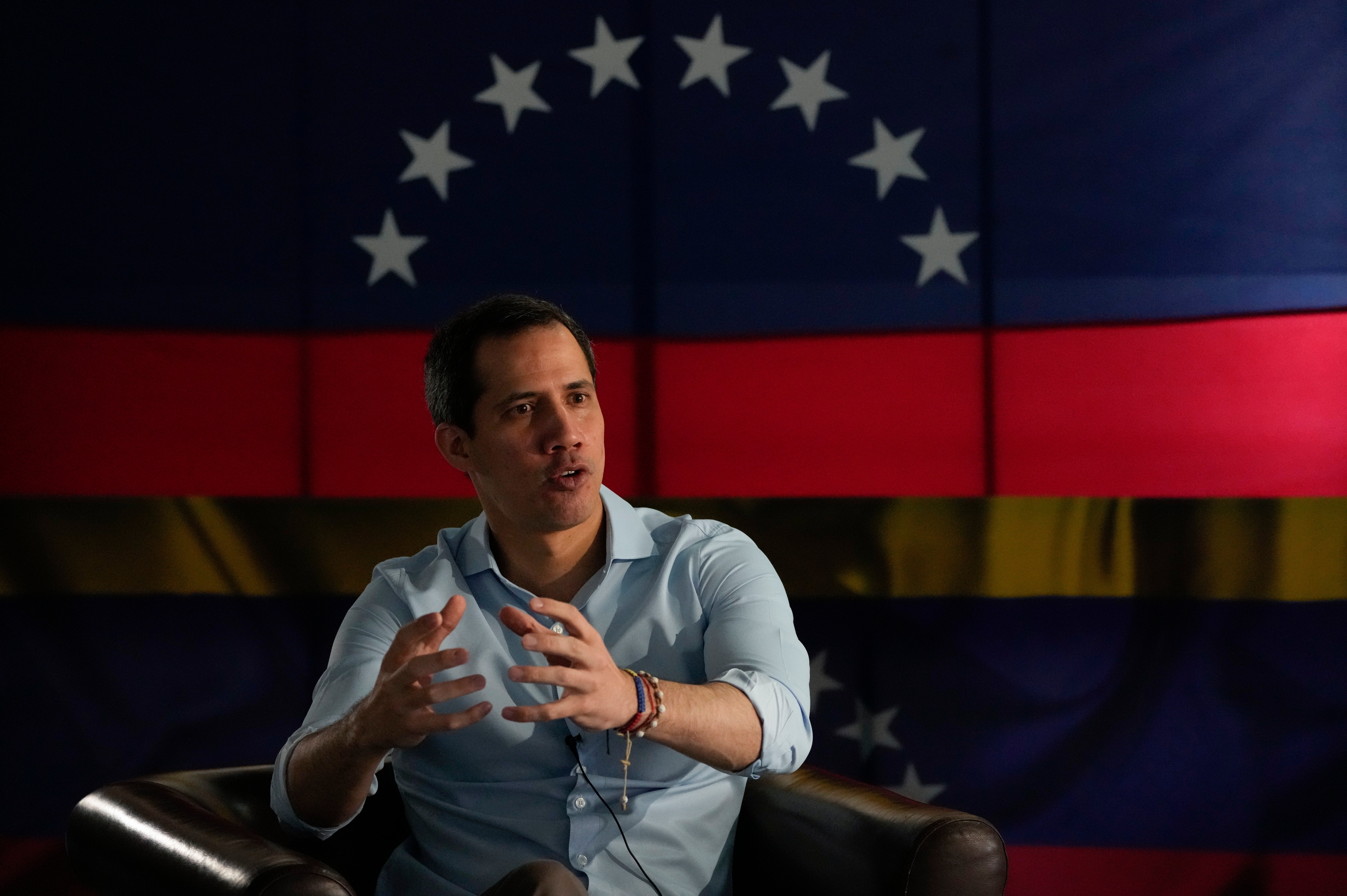 Venezuelan opposition leader Juan Guaidó on Tuesday said he is not seeking political asylum in the United States and has not ruled out the possibility of running in a presidential primary in his homeland planned for October.
Guaidó spoke to The Associated Press by phone from Miami, where he arrived on a commercial flight that departed Colombia's capital Monday night, hours after he crossed the border between that country and Venezuela with the intent of meeting with diplomats and other participants in an international conference focused on Venezuela's political crisis.
"I will have work meetings and obviously also time to assess the security situation among other things," he said. "I am not requesting political asylum at this time."
His remarks came after Colombian authorities said he was subject to an administrative process for having crossed the border without getting his passport stamped upon entry, like millions of Venezuelans who have left their country in search of better living conditions. Colombian President Gustavo Petro insisted Guaidó was not deported and traveled to the United States with permission from that country.
Guaidó told the AP the U.S. government intervened after he was threatened with deportation after he crossed the border and intended to take a flight from Cucuta, a Colombian city near the border, to Bogota, the capital.
"Basically, there was a threat that this could be grounds for deportation," he said. "That was via telephone (with) diplomatic officials... It was thanks to the mediation of the United States that in my case I feel that I was not deported."
He said a U.S. government official handed him the ticket to Miami after Colombian immigration agents escorted him to the airport in Bogota. His wife and two daughters remain in Venezuela, for which he is deeply worried. He said he is exploring "all options" regarding their future.
Guaidó became one of the most recognizable figures of Venezuela's opposition after the re-election of President Nicolás Maduro in 2018 was deemed a sham by several countries. Guaidó, in his position as head of Venezuela's National Assembly, declared himself interim president in 2019 with the backing of dozens of nations, including the U.S., and ran a parallel government.
But his popularity has waned since then and opposition lawmakers voted in January to strip him of that role and instead appoint a committee to run that government.
Guaido has recently been campaigning ahead of a planned October primary in which the opposition intends to choose a single candidate to face off Maduro in a presidential election next year. On Tuesday, he said the primary "continues to be a very important objective in the short term."
"At this moment, I have this situation of persecution, and to rule out anything at this moment would simply be to accept the conditions of a dictatorship," he said in reference to his participation in the primary. "On the contrary, we are fighting for conditions for all."
Tuesday's international conference organized by Petro was meant to jumpstart official dialogue between Maduro's government and his adversaries. The formal negotiations between both sides guided by Norwegian diplomats and hosted by Mexico stalled at the end of last year.
Colombia's Foreign Minister Álvaro Leyva on Monday said Guaidó was not invited to the conference, which was attended by representatives of the U.S. as well as Latin American and European countries.
South Florida is home to a large Venezuelan community that began to arrive mainly after Maduro's predecessor, Hugo Chávez, rose to power in 1999.