Joy Reid speaks out over homophobic blog posts: 'I genuinely do not believe I wrote those hateful things'
'But I can definitely understand why some people don't believe me,' TV host adds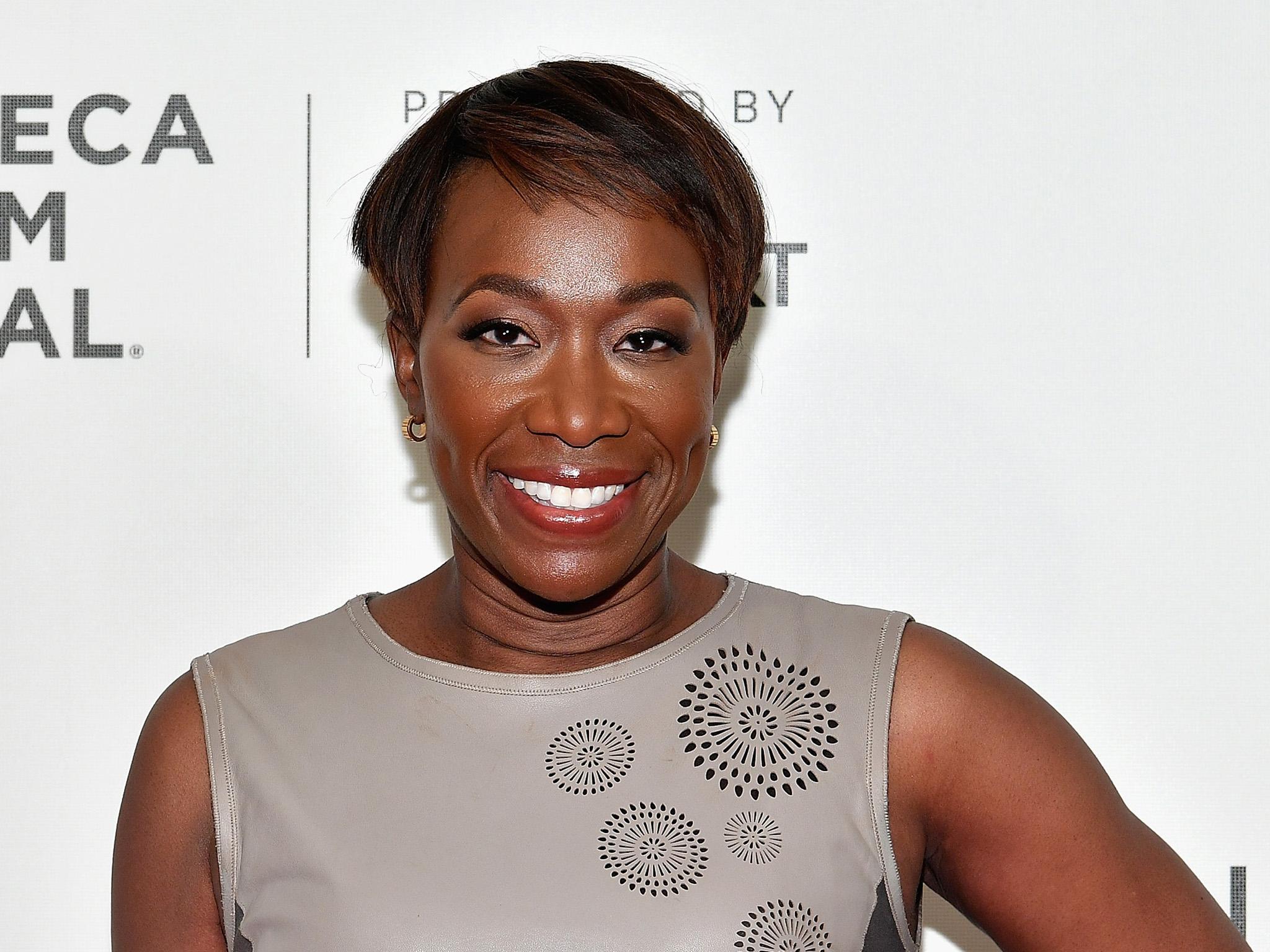 TV anchor Joy Reid has denied writing a series of homophobic blog posts describing gay sex as "gross", days after claiming her website had been hacked.
The MSNBC host, who is a vocal opponent of Donald Trump, responded to the controversy over her now-defunct website The Reid Report by offering an apology to the viewers of her Saturday morning show.
But while she appeared to backtrack on the claim that her blog had been hacked, she did not accept she made the comments dating back to 2006.
The posts - unearthed last week - appeared to show Ms Reid making gay jokes about celebrities and politicians and confessing she could not watch the film Broke Back Mountain because of the gay sex scene.
"Here's what I know. I genuinely do not believe I wrote those hateful things," Ms Reid said on AM Joy.
"But I can definitely understand based on things I have tweeted and I have written in the past why some people don't believe me.
"I am not exempt from being cruel or hurtful to the very people I want to advocate for. I own that. I get it. And for that I am truly, truly sorry."
The controversy first erupted in December last year when Joy Reid was accused of writing blog posts attacking former Florida governor Charlie Crist in 2007.
Ms Reid, then a reporter for the Miami Herald, claimed Mr Crist was covering up his homosexuality by marrying his second wife and nicknamed him "Miss Charlie".
She later apologised for her comments, describing them as "insensitive, tone deaf and dumb".
Then on 18 April further blog posts emerged when Twitter user Jamie_Maz said they were "far worse than first reported".
In a post referring to Broke Back Mountain, the blog read: "Does that make me homophobic? Probably. But part of the intrinsic nature of "straighness" is that the idea of homosexual sex is... well.. gross..."
Other posts attacked gay marriage and listed the top five "totally not gay celebrities of the year".
Ms Reid responded by claiming that the posts had been altered by "an unknown external party... to include offensive and hateful references that are fabricated and run counter to my personal beliefs and ideology".
Her lawyer claimed that the FBI had opened an investigation into "potential criminal activities surrounding several online accounts".
The Wayback Machine - a digital archive of the internet - said it "found nothing to indicate tampering or hacking of the Wayback Machine versions" and refused a request to remove the archived blog.
Ms Reid now appears to have withdrawn the claim, telling viewers on Saturday: "The reality is they have not been able to prove it."
People news in pictures
Show all 18
Ms Reid added: "I can only say that the person I am now is not the person I was then. I like to think I've gotten better as a person over time, that I'm still growing. That I'm not the same person I was 10, or five, or even one year ago.
"Now, the reality is I have to own the things that I have written and tweeted and said."