Joe Biden wishes he was in high school so he could take out Donald Trump behind a gym
The VP is campaigning for Hillary Clinton in Pennsylvania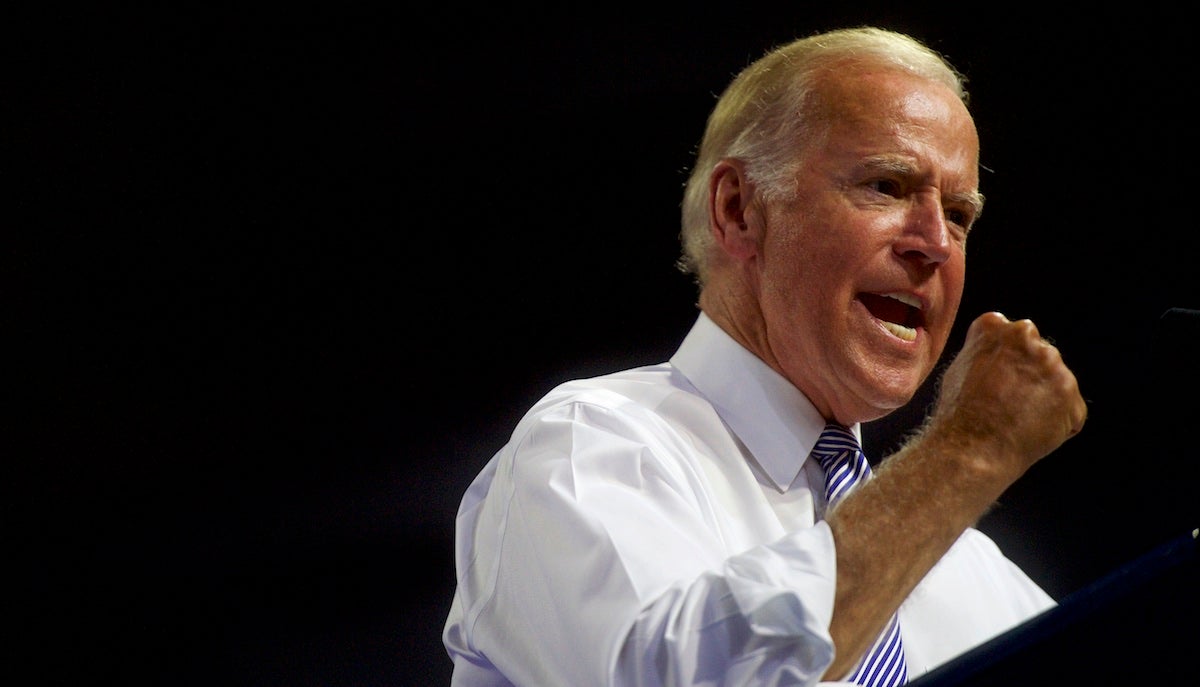 Vice President Joe Biden is fired up.
While campaigning for the Clinton campaign at Wilkes University in Pennsylvania, Mr Biden said that he's routinely asked if he would like the chance to debate Donald Trump one-on-one. His response was pretty telling. "No, I wish we were in high school," he began, "and I could take him behind the gym."
Mr Biden was addressing one of the latest controversies plaguing the Trump campaign, the leaked conversation between Mr Trump and Billy Bush when the Republican nominee bragged about groping women without without their consent.
"He did and does is the textbook definition of sexual assault. And it's more than that," Mr Biden explained. "He said because I'm famous and because I'm a star, I can do things other people can't—what a disgusting assertion for anyone to make."
Watch Mr Biden's comments below.