Joe Biden says transgender equality is 'civil rights issue of our time' in forward of activist's memoir
Sarah McBride made history when she addressed the Democratic National Convention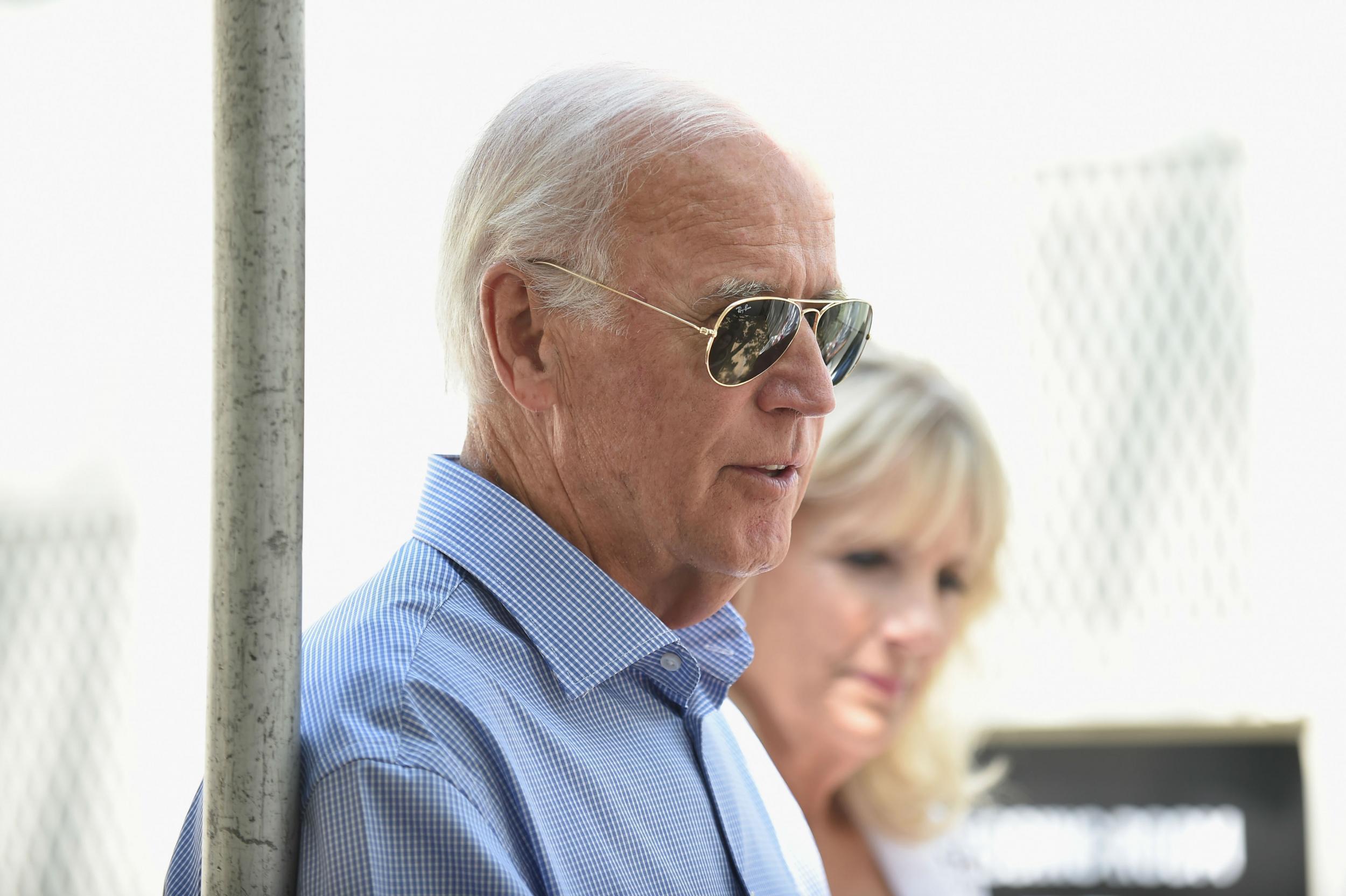 Former Vice President Joe Biden has said the struggle for transgender equality is the "civil rights issue of our time", in the forward of a new memoir by a leading campaigner.
Sarah McBride, who made history by becoming the first transgender woman to address a major party gathering when she spoke at the Democratic National Convention, is set to publish Tomorrow Will Be Different: Love, Loss, and the Fight for Trans Equality.
Ms McBride, 27, first made headlines in 2012 when, having completed her term as student body president at American University, she came out publicly as transgender in the college's student newspaper. The Associated Press said she went on to serve as a White House intern, the first openly transgender woman to do so.
When she spoke at the DNC in Philadelphia in July 2016, she received loud applause when she declared: "I am a proud transgender American. Today in America, LGBTQ people are targeted by hate that lives in both laws and heart. I believe tomorrow can be different."
During her speech she spoke of her love for Andrew Cray, a transgender man and fellow activist, whom she met at the White House. He was diagnosed with terminal cancer in 2014 and died a few days after they were married.
Transgender in Pakistan
Show all 16
"Will we be a nation where there's only one way to love, one way to look, one way to live?" she said in her address. "Or will we be a nation where everyone has the freedom to live openly and equally?"
Ms McBride, who is from Delaware, now works as the national press secretary for the Human Rights Campaign, a leading LGBTQ-rights group.
Her book is due to be published in March by Crown Archetype.
Joe Biden takes the train home from inauguration
In the forward, Mr Biden, who for many years represented Delaware in the US congress, says the first for equality by transgender people echoes the civil rights battles of several generators ago. Earlier this year, Donald Trump said he was stopping transgender people from serving in the military.
Meanwhile, campaigners say transgender people are frequently the victims of violent attacks and killings that receive little media attention.
"It's about freeing the soul of America from the constraints of bigotry, hate, and fear, and opening people's hearts and minds to what binds us all together," Mr Biden said in the forward. "And that's what makes Sarah's book so powerful."
In a post on Twitter, Ms McBride wrote: "Joe Biden is a champion of equality. I'm honoured he's authored the foreword to my book, Tomorrow Will be Different."

Join our commenting forum
Join thought-provoking conversations, follow other Independent readers and see their replies