Joe Biden says he 'doesn't have time' to lay out his healthcare plan
Meanwhile, Bernie Sanders and Elizabeth Warren have made detailed policy proposals on the 2020 campaign trail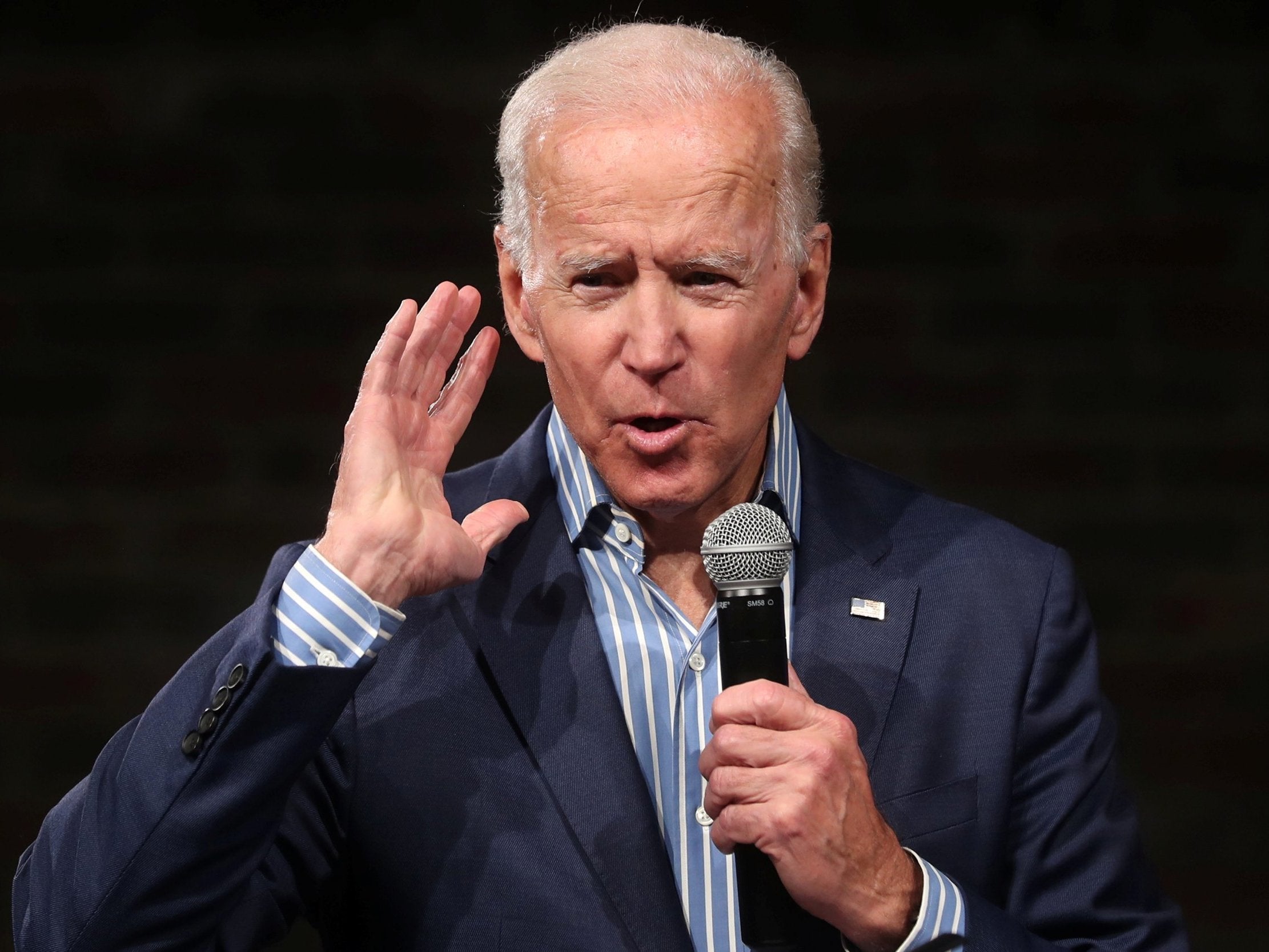 As Joe Biden storms through Iowa and prepares for his first visit as a presidential candidate in South Carolina, the Democratic front-runner has said he doesn't "have the time" to lay out the details of his healthcare plan.
"I don't have time; I don't want to keep you standing any longer," Mr Biden said recently in Iowa City, declining to lay out his vision for America's healthcare future to the assembled crowd, according to POLITICO.
Likewise Mr Biden has been less than exhaustive when it comes to his other plans, be it foreign policy, or how to tackle climate change.
The approach — one in which the former vice president has focused on the values needed in an American president, instead of on specifics of policy — stands in contrast to some of his stiffest competition from fellow Democrats hoping to shake up Democratic politics as we know it.
The Democrat challengers to Trump in 2020
Show all 25
For months now, his closest competitor in the polls, Bernie Sanders, has been plugging his universal healthcare plan on the campaign trail, which he has dubbed Medicare for All. It's a policy the Vermont senator has introduced repeatedly in Congress, and ran on in 2016, too.
But Mr Sanders isn't alone in pushing policy in the race. Elizabeth Warren has become known for doing so, offering up plans on issues ranging from healthcare – increase consumer subsidies, force insurers to accept tougher rules, and make insurance cheaper in the US — to improving accountability for private companies in charge of military housing.
Support free-thinking journalism and attend Independent events
But, Mr Biden isn't alone in the approach. Likewise, Pete Buttigieg has declined to go heavy on policy specifics, and has instead focused on the story he wants to tell about America, and has promised to bring in policy later.
For the former vice president's part, that has framed the 2020 election as a battle over the soul of the nation — a battle he casts as one between decency and the values Donald Trump brings to the Oval Office.
"We choose hope over fear! We choose unity over division! We choose truth over lies! And we choose science not fiction!" Mr Biden said at that Iowa rally, according to POLITICO. "Remember who we are! This is the United States of America!"
Join our commenting forum
Join thought-provoking conversations, follow other Independent readers and see their replies