Biden selects ex-Mastercard CEO Ajay Banga to lead World Bank after Trump-appointed president resigns over climate row
Ex-Mastercard CEO has worked closely with Vice President Kamala Harris in efforts to address root causes of migration from Central America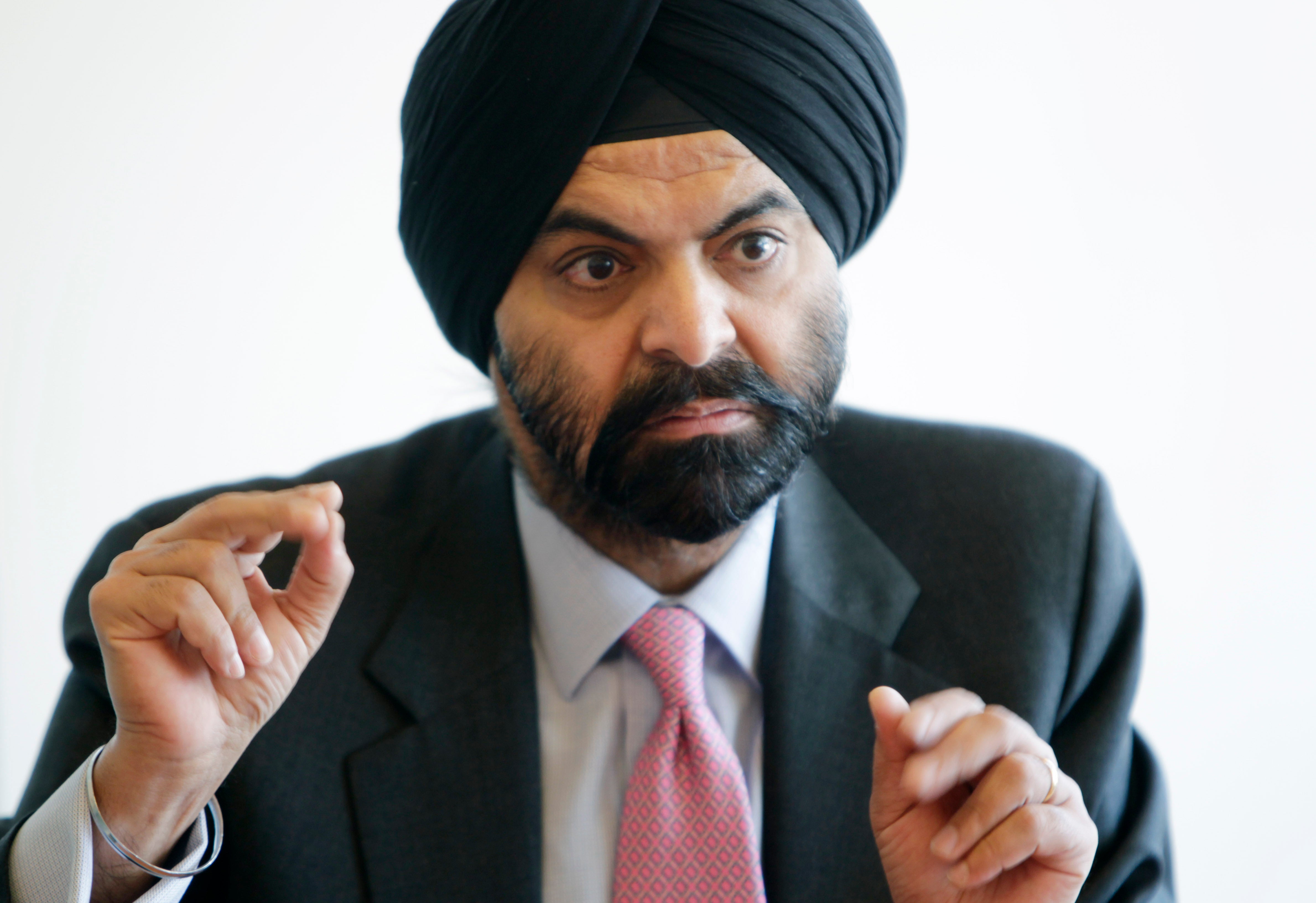 President Joe Biden on Thursday said he would put forward Ajay Banga, the former CEO of Mastercard, to be confirmed as the next president of the World Bank after Donald Trump appointee David Malpass resigned amid an outcry over comments which appeared to deny the existence of human-caused climate change.
In a statement announcing Mr Banga's nomination, the White House described him as a "business leader with extensive experience leading successful organizations in developing countries and forging public-private partnerships to address financial inclusion and climate change".
Mr Biden said Mr Banga is "uniquely equipped" to lead the international financial institution — of which the US is the largest shareholder — at a "critical moment in history".
"He has spent more than three decades building and managing successful, global companies that create jobs and bring investment to developing economies, and guiding organizations through periods of fundamental change. He has a proven track record managing people and systems, and partnering with global leaders around the world to deliver results," Mr Biden said.
By tradition, the leader of the World Bank has always been a US citizen and is nominated by the president of the United States, though that nomination is subject to approval by the bank's board of executive directors. If confirmed, Mr Banga would serve a renewable, five-year term.
Although Mr Banga is a US citizen, he was born in India and educated in Indian schools and universities. The ex-Mastercard chief executive has also served on corporate boards of the American Red Cross, Kraft Foods and Dow Inc, and was a co-chair of the Partnership for Central America — a role in which he worked closely with Vice President Kamala Harris.
In a statement, Ms Harris said he would be a "transformative World Bank President as the institution works to deliver on its core development goals and address pressing global challenges, including climate change".
"Since I was elected Vice President, Ajay and I have worked closely together on a new model of public-private partnership designed to address the root causes of migration in Northern Central America. Through that partnership, nearly 50 businesses and organizations have mobilized to generate more than $4.2 billion in commitments that will create opportunity and hope for people in the region. Ajay has brought great insight, energy, and persistence to the challenges of promoting economic development and tackling the root causes of migration," she said.
Join our commenting forum
Join thought-provoking conversations, follow other Independent readers and see their replies