Jill Biden to Namibian youth: Protect your democracy
U.S. first lady Jill Biden has told the young people of Namibia that the democracy their parents and grandparents fought for is now theirs to defend and protect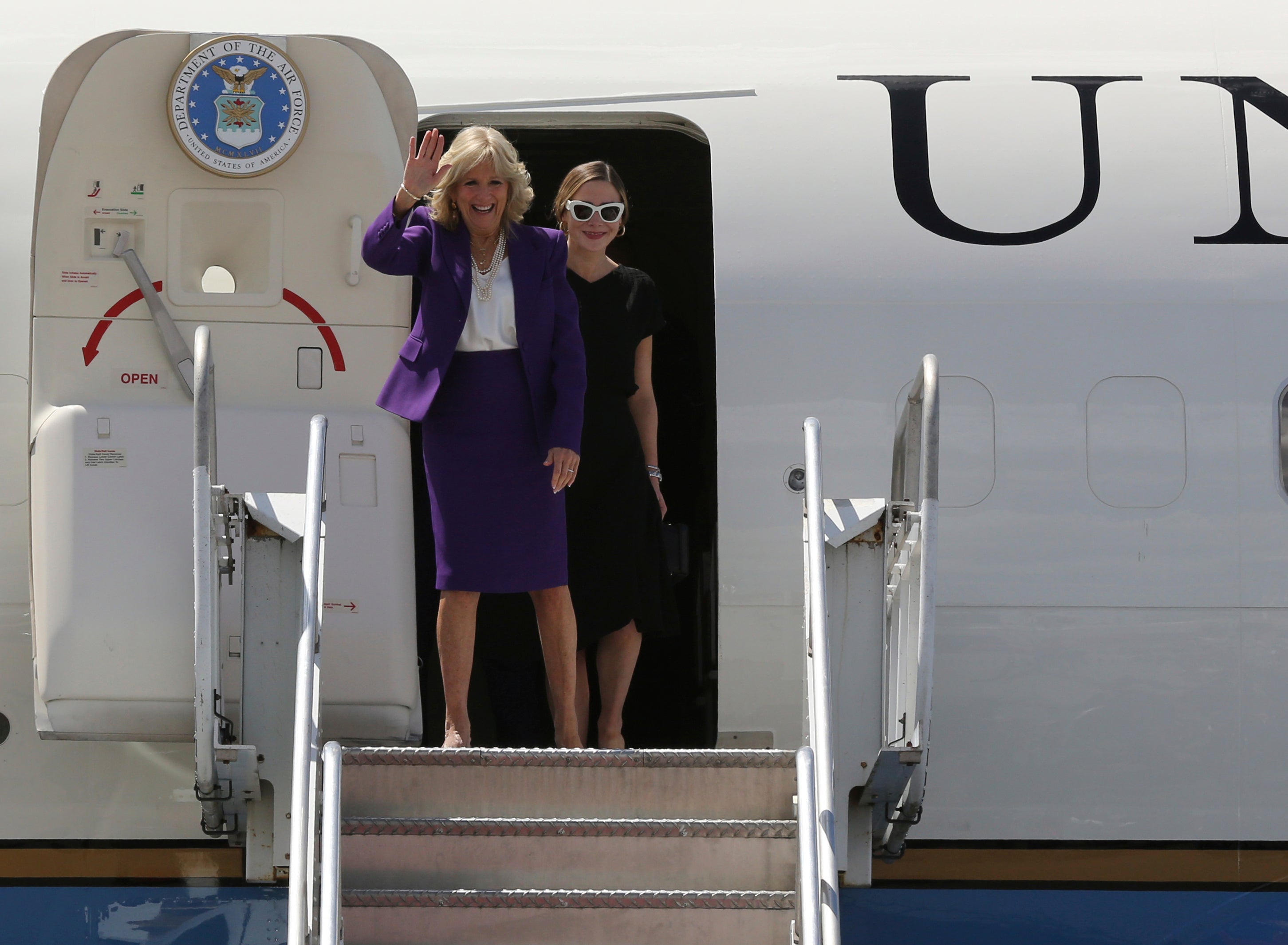 U.S. first lady Jill Biden on Friday told the young people of Namibia that the democracy their parents and grandparents fought for is now theirs to defend and protect.
She encouraged them to include women and girls, voices that she said are too often unheard, as they move forward.
"As the first generation to be born into a free Namibia, the legacy that your parents and grandparents created is now yours — yours to defend and protect," Biden told a largely student audience at Namibia University of Science and Technology.
"Yours to grow. And as we look forward, we must remember that the fight for democracy has no end."
Namibia is a relatively young democracy, gaining its independence from South Africa in 1990.
Biden is midway through her first tour of Africa as first lady, including a visit to Kenya that begins later Friday.
She is using the trip to focus on empowering women and girls as well as to highlight a devastating drought that is increasing food insecurity across the Horn of Africa.
"We must build on the foundation of democracy by lifting up those voices that have gone unheard, particularly women and girls, people living on the margins of society, or those vulnerable to abuse," Biden told the audience of more than 1,000 students from different schools seated around her in a campus courtyard.
Biden, who has worked with young people throughout her 30-year teaching career, said the students must exercise their rights to disagree and to dissent, to speak up when they see injustice and support leaders who listen to their concerns.
The first lady noted that, in the United States, "we are still defending and strengthening our democracy, almost 250 years after our founding."
"Democracy isn't easy. It takes work," she said during the rousing, rally-style speech. "But it's worth it, because democracy delivers."
Afterward, she worked her way around the courtyard in a way that she rarely does, shaking hands and taking selfies with scores of excited students.
At one point, the students cheered as she danced to a drum-heavy African beat.