Jerusalem latest: US citizens issued with safety warning ahead of Trump's embassy move decision
Move is expected to spark waves of protests and political unrest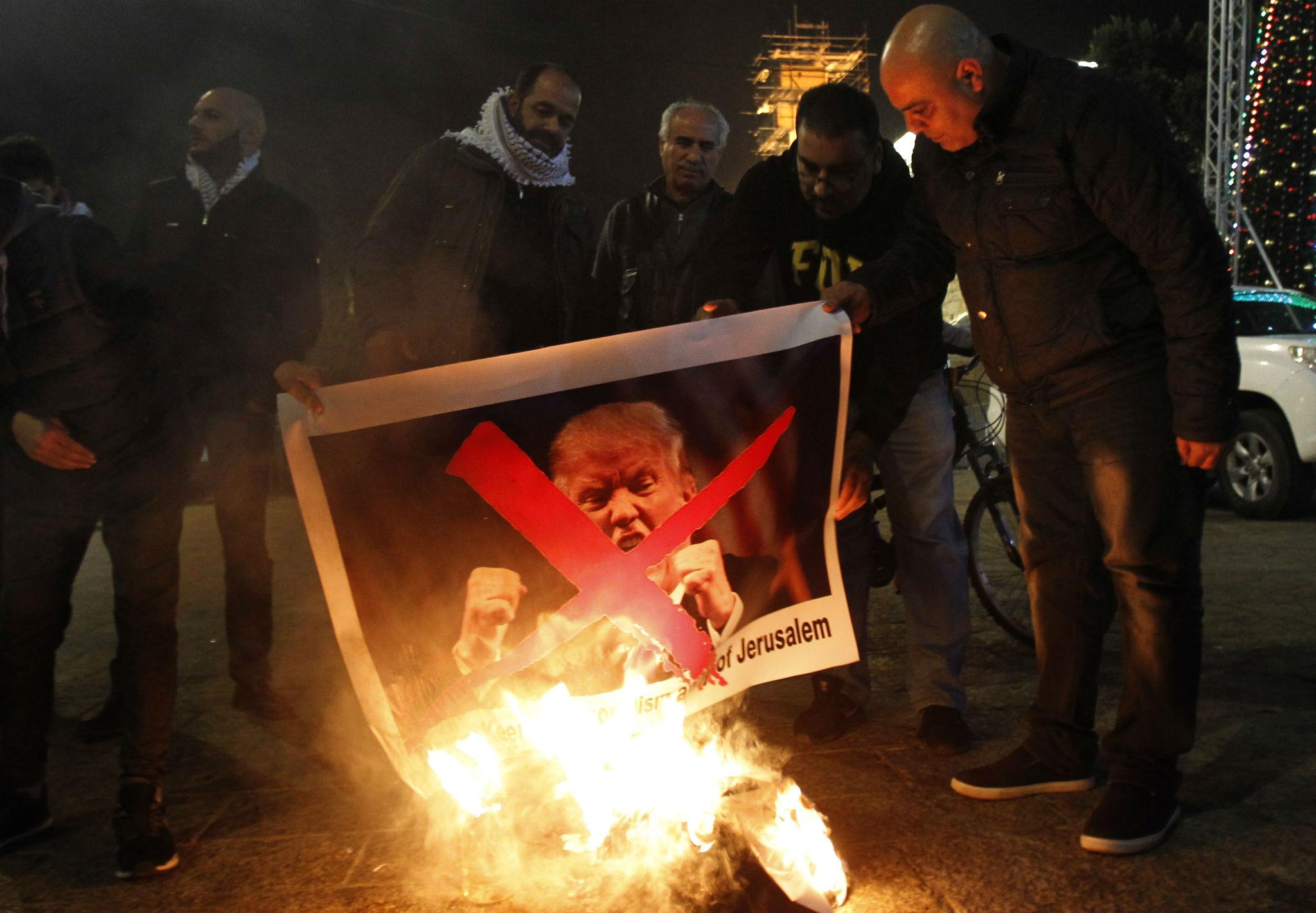 The US diplomatic staff is bracing for violence in Jerusalem after Donald Trump controversially told Middle East leaders that he intended to move the US embassy in Israel to the holy city.
The President's decision - which would break with decades of US foreign policy - was met with harsh words from Palestinian President Mahmoud Abbas, who warned of "dangerous consequences", according to Mr Abbas' spokesperson.
"With widespread calls for demonstrations beginning 6 December in Jerusalem and the West Bank, US government employees and their family members are not permitted until further notice to conduct personal travel in Jerusalem's Old City and in the West Bank," the US Consulate in Jerusalem said in a security message.
"United States citizens should avoid areas where crowds have gathered and where there is increased police and/or military presence," the message said.
The State Department had already warned American embassies worldwide to heighten security ahead of Mr Trump's announcement.
On Tuesday night, Palestinians burned pictures of Mr Trump in the West Bank city of Bethlehem, based on a photo by AFP.
Donald Trump's least presidential moments so far...
Show all 30
Israeli troops were also preparing for the possibility of violence, according to The Times of Israel.
Mr Trump is widely expected to deliver a speech on Wednesday that will recognise Jerusalem as Israel's capital - another controversial move.
This week, he is still anticipated to sign a waiver that would delay moving the embassy from Tel Aviv for another six months - but would direct members of his administration to immediately begin planning for a relocation.
Both decisions have the potential to derail his administration's peace initiative in the region by fanning the flames in the Israel-Palestinian crisis.
Join our commenting forum
Join thought-provoking conversations, follow other Independent readers and see their replies