Fed Chairman warns of 'pain to come' for US households as he outlines plan to tackle inflation
The Federal Reserve Chairman's words come as inflation decreased in the past month.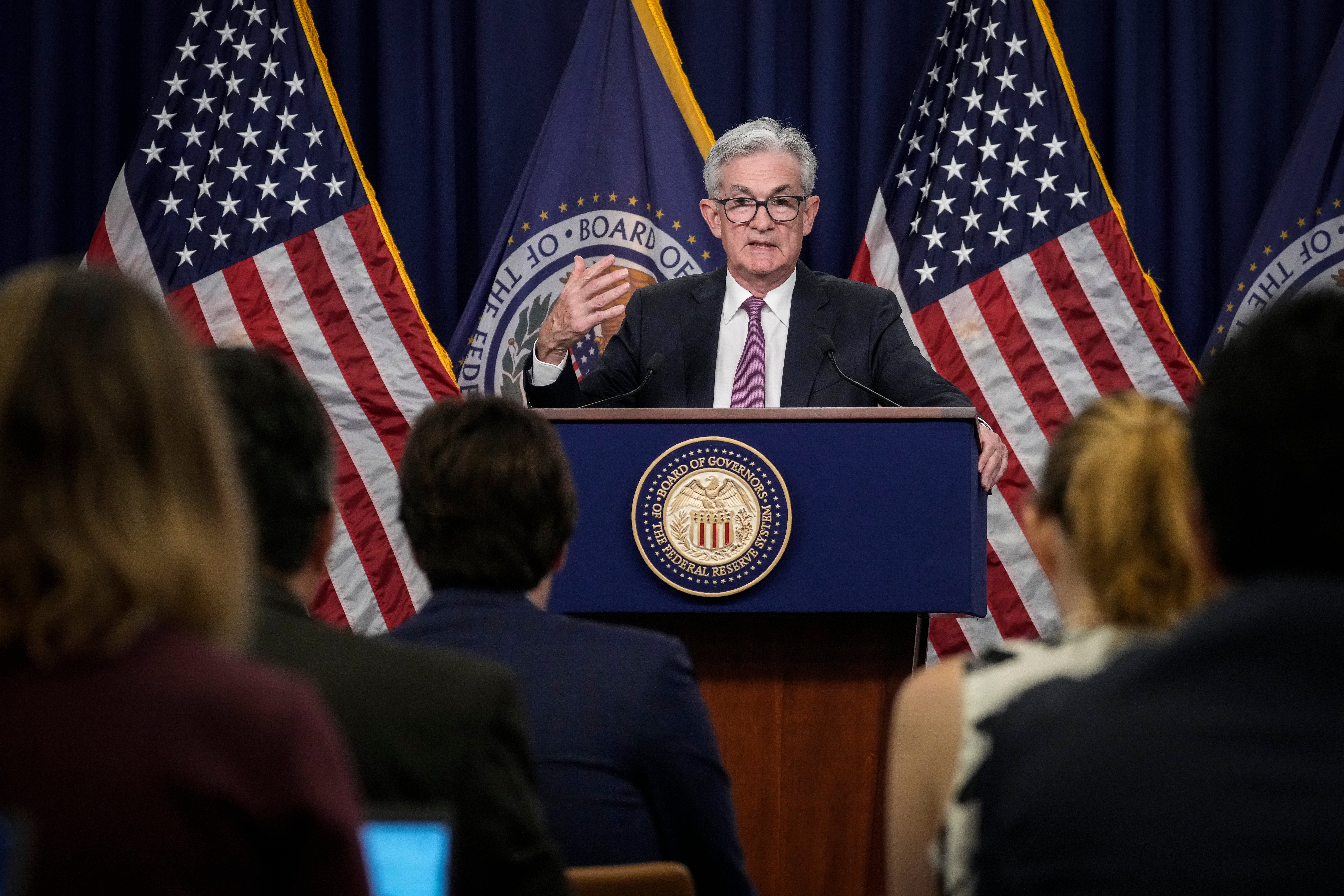 Federal Reserve Chairman Jerome Powell warned that of "pain to come" for US households as he outlined plans for the central bank to tackle inflation at a speech in Jackson Hole, Wyoming on Friday.
Mr Powell made the announcement during theJackson Hole Economic Symposium as the Federal Reserve has attempted to combat prices that have risen in the past year amid the Covid-19 pandemic.
The chairman of the central bank of the United States said that reducing prices would require economic growth that is below normal trends.
"While higher interest rates, slower growth and softer labour market conditions will bring down inflation, they will also bring some pain to households and businesses," he said. "These are the unfortunate costs of reducing inflation, but a failure to restore price stability would mean far greater pain."
The Federal Reserve said the economic continues to show "strong underlying momentum."
"The labour market is particularly strong but it is clearly out of balance, with demand for workers substantially exceeding the supply of available workers," he said.
Mr Powell's words come as inflation went virtually unchanged in the past month and Consumer Price Index data showed that it only increased 8.5 per cent, down from a high of 9.1 per cent the previous month.
"While the lower ratings for inflation ratings for July are certainly welcome, a single month's improvement falls far short of what the committee will need to see before we are confident that inflation is moving down," he said in reference the Federal Open Market Committee.
The speech is a marked difference from his Jackson Hole virtual address in 2021, wherein Mr Powell said that elevated prices were only temporary.
"So we are moving policy stance purposefully to a level that will be sufficiently restrictive to return inflation to two per cent," the rate at which Federal Reserve seeks to keep inflation through an extended period of time.
Last month, the Federal Reserve raised interest rates 0.75 points as a means of cooling off inflation for the second time in two months. Mr Powell noted in his speech Friday that he had previously said that another large increase could be appropriate come the next meeting, adding that the central bank was halfway through the inter-meeting period.
"Our decision at the September meeting will depend on the totality of the incoming data and the evolving outlook," he said. "At some point, as the stance of monetary policy tightens further, it will likely be appropriate to slow the pace of increases."
Much of the rise in inflation has been driven by a jump in gas prices, partially exacerbated by the war in Ukraine, and higher food prices. The July inflation report showed that gas prices have declined steeply while food prices are still high.
Join our commenting forum
Join thought-provoking conversations, follow other Independent readers and see their replies