Israeli spying is not new – but the Trump administration's response is
Analysis: Analysts in DC say lack of reaction underlines relationship between 'brothers in arms – at a time when they need each other more than ever before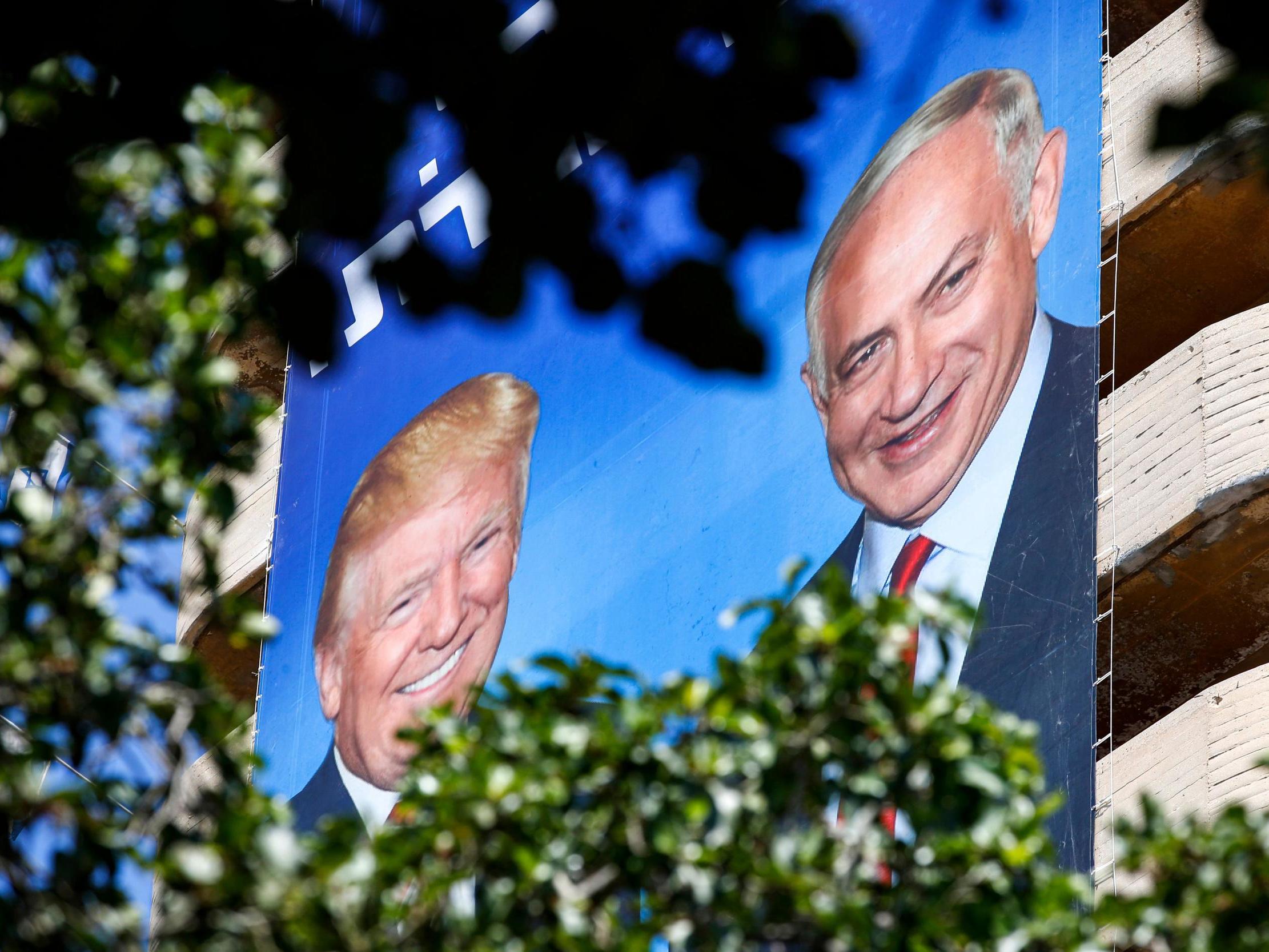 According to a report this week, Israel has been spying on the White House. While that news itself isn't shocking, the Trump administration's response – or lack thereof – has taken many in DC by surprise.
Politico reported on Thursday that Israel planted surveillance devices – known as stingrays – around Washington.
But, unlike past administrations, the Trump team has not taken any action against surveillance by one of its closest allies, and spying on US soil has had no real consequences for Israel, American officials said.
In a tradition of vehemently denying any such operations, the Israeli Prime Minister Benjamin Netanyahu quickly rejected the report as "complete fabrication". Mr Netanyahu, who has repeatedly called Trump a close friend and ally, said he has a directive to not have spies or carry out intelligence work in the United States, and added that the directive is "vigorously implemented" without any exceptions.
Israel's Minister of Foreign Affairs, Israel Katz, also wrote on Twitter that "Israel has no better friend in the Trump Administration than President Trump."
Surveillance operations by America's close ally on US soil is not new. American officials have previously said that Israel tops the list of countries who aggressively spy on the US, next to rivals Russia and China.
World news in pictures
Show all 50
However it is the Trump administration's inaction to such a diplomatic breach that caught the attention of analysts and policy makers.
Frank Figliuzzi, former FBI Assistant Director tweeted: "If true, the real story is not that Israel spies on us, but that Trump did nothing"
Responding to reports that Israel tried to spy on him Trump said: "I don't believe that. No, I don't think the Israelis were spying on us. I really would find that hard to believe. My relationship with Israel has been great."
For a president who has been quick to react to mere accusations against any rivals, his reaction to this story is telling. And it can be seen as an indication of the level of loyalty between Trump and Netanyahu.
Robert Rabil, professor of Political Science at Florida Atlantic University, says the FBI will get to the bottom of this issue, regardless of the White House position.
However, he tells The Independent: "I don't think Trump will highlight or publicly criticise Netanyahu. He is his brother in arms and I think Trump will rely on Netanyahu's help in his re-election campaign as much Netanyahu relies today on Trump." (Israel again heads to the polls next week.)
And Rabil adds that he would not be surprised if Netanyahu accepts an invitation from Republicans to address Congress in support of President Trump ahead of the US Presidential elections.
In addition to the political symbolism of the spying operation, the story also presents a financial irony. The surveillance devices planted around Washington are very costly and sophisticated, and not many governments have the resources and access required for such a programme.
Israeli PM gets Boris Johnson's name wrong by calling him 'Boris Yeltsin'
Dylan Williams, Vice President at J Street, a prominent Jewish-American organisation, said the spying was "one hell of a thank you note to American taxpayers for $3.8 billion of our money every year."
"Most Americans would be surprised to learn that their hard-earned tax dollars generously given for Israel's security – or at least Israeli funds fungible with them – are being used to spy on our country," he tells The Independent.
The report comes in a week when President Trump suddenly fired his National Security Advisor John Bolton, who has been an unequivocal supporter of Israel for years.
Simultaneously, Trump is preparing the grounds for potential negotiations with Iran, a move that has made Israel uncomfortable, as it had in the past when Barack Obama reached out to Iran.
But despite consistent denials, this is not the first we have heard of Israel spying on the United States. During the nuclear talks between Iran and world powers, American media reported that Israel had been spying on the negotiations. The Netanyahu government allegedly use the information obtained through that surveillance to lobby the US Congress against the Obama administration in order to prevent an agreement with Iran.
Join our commenting forum
Join thought-provoking conversations, follow other Independent readers and see their replies