Israel will implement 'four-hour pauses' in fighting to let civilians flee northern Gaza, White House says
Israel will give advance notice of the 'pauses' to allow civilians to flee areas of hostilities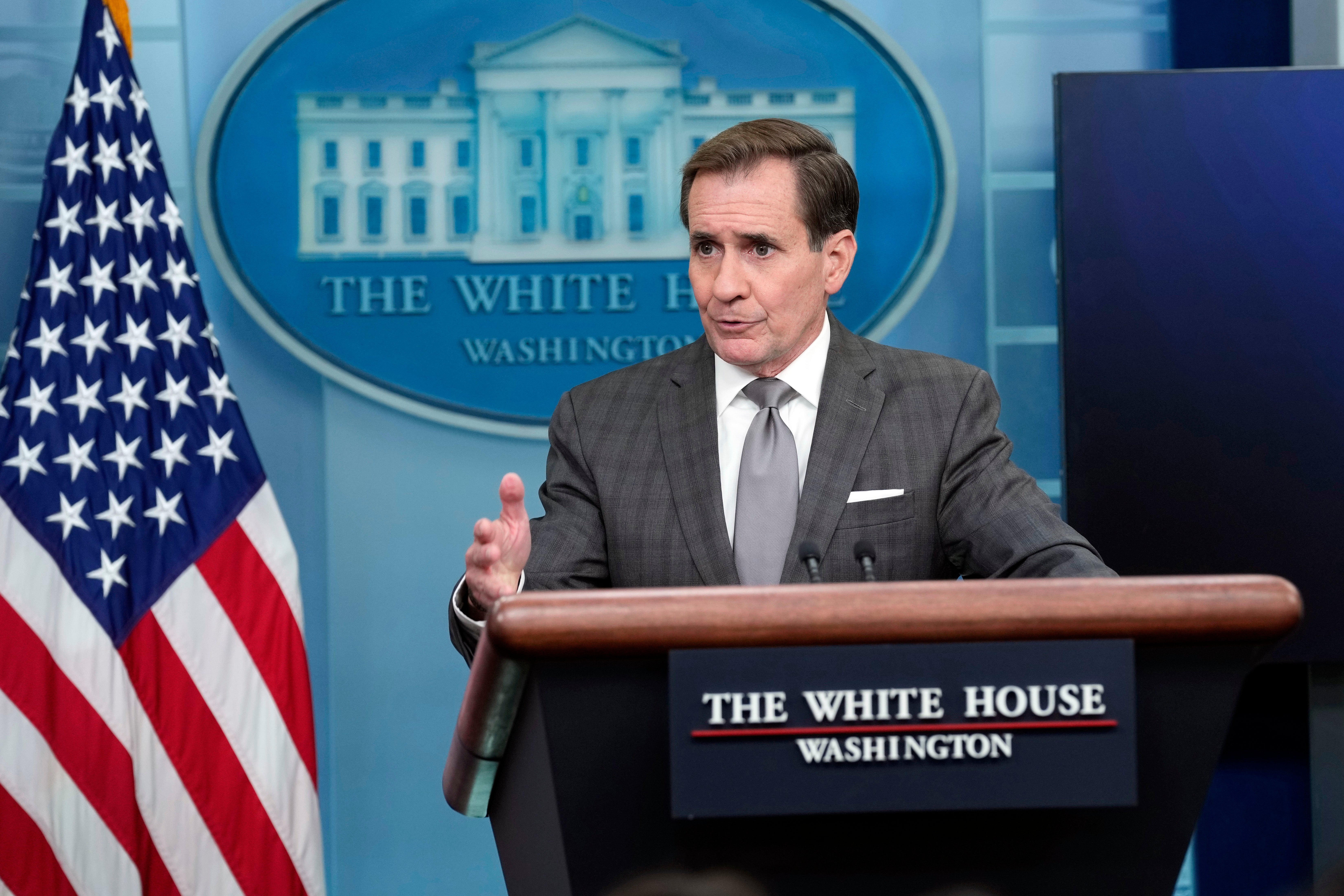 The Israeli army will implement four-hour "pauses" in attacks along humanitarian corridors and in areas of active hostilities in northern Gaza to let civilians leave areas of hostilities, the White House has said.
National Security Council spokesperson John Kirby on Thursday told reporters that pauses would be announced in advance by the IDF to give civilians notice of when it will be safe to move.
"We've been told by the Israelis that there will be no military operations in these areas over the duration of the pause, and that this process is starting today," said Mr Kirby, who stressed that the decision to do so was Israel's alone.
"Israel makes its' own decisions. It's fighting an enemy that is embedded in the civilian population, using hospitals and civilian infrastructure in an effort to shield itself from accountability and to place the innocent Palestinian people at greater risk," he continued.
"At the same time, Israel has an obligation to fully comply with international law, and we believe these causes are a step in the right direction, particularly to help ensure that civilians have an opportunity to reach safer areas away from the act of fighting".
Mr Kirby added that the development, which comes amid calls for what some have described as a humanitarian pause and others have described as a cease-fire, is the result of "recent discussions" between US and Israeli officials, including President Joe Biden's most recent call with Israeli Prime Minister Benjamin Netanyahu on Monday.
The National Security Council spokesperson's remarks came just minutes after Mr Biden categorically rejected the idea of a cease-fire between Israeli and the Hamas militants it has been fighting since the 7 October terrorist attacks killed more than 1,300 Israelis and other civilians along the country's border with Gaza.
Standing on the South Lawn just before he boarded Marine One to begin a trip to Illinois, the president told reporters there was "no possibility" of a cease-fire, which both US and Israeli officials have said would only benefit Hamas and allow the militant group to re-group and re-arm.
The president also said he was "still optimistic" about the chances of securing the release of the more than 200 hostages being held by Hamas.
Israel's war in Gaza has killed more than 10,000 Palestinians, including around 4,300 children, according to the Palestinian Health Ministry.
Join our commenting forum
Join thought-provoking conversations, follow other Independent readers and see their replies