Donald Trump performs massive U-turn to back taxing the rich and increasing minimum wage
Presumptive nominee's policy meanderings promise to futher confound Republicans bamboozled by his ascent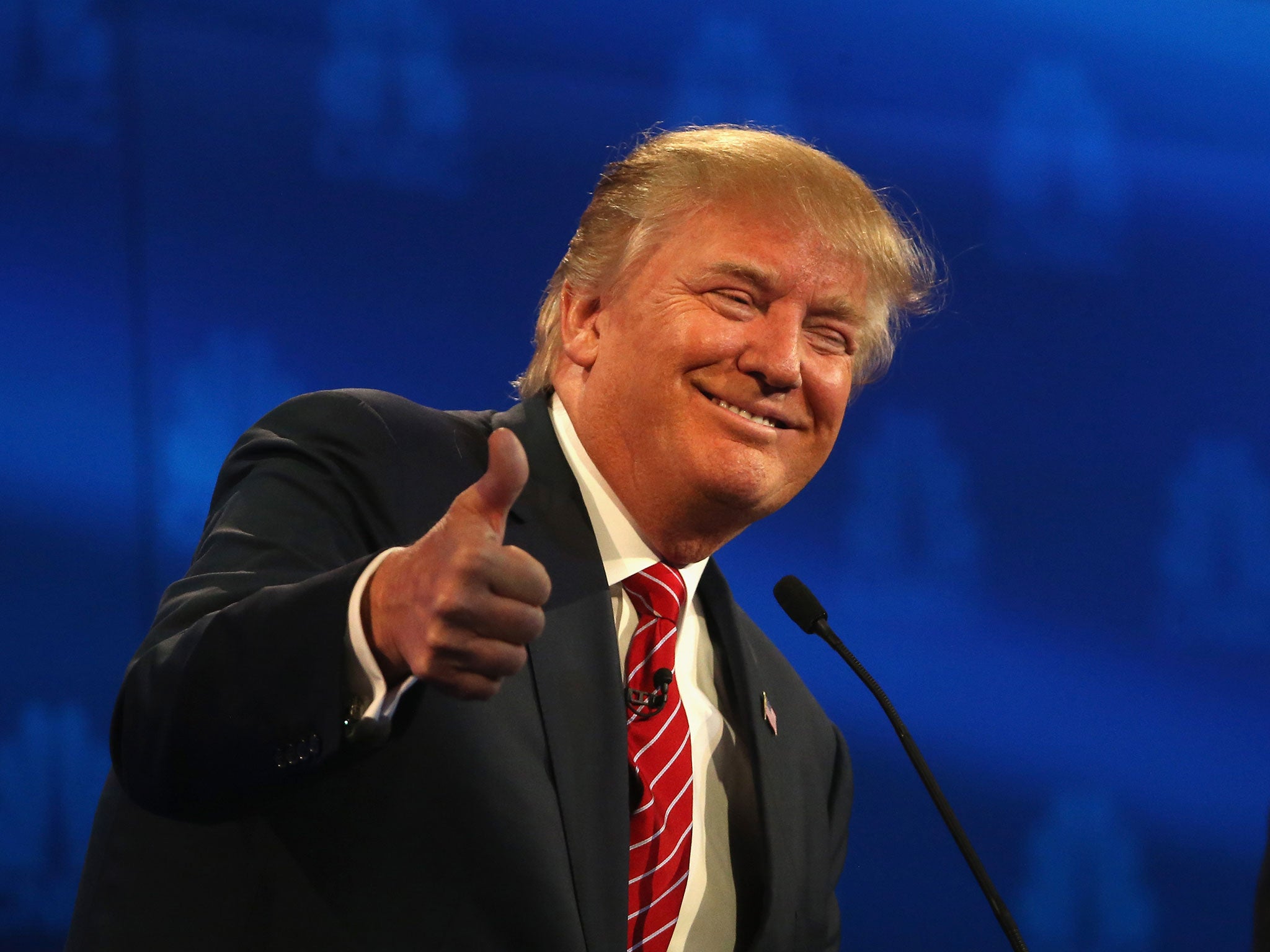 Donald Trump has reversed his stance on two key economic principles - saying he now supports a higher national minimum wage and would raise taxes on the rich rather than lowering them.
Providing fresh evidence he is making up his policy priorities as he goes along, the Republican presidential candidate contradicted previous statements during an interview with NBC.
"I don't know how you live on $7.25 an hour," he said, adding that he would support "an increase of some magnitude" in minimum wage levels, even if he'd rather leave the decision to individual states.
Mr Trump's policy meanderings will further discomfit those in his party who are still struggling to decide what to do now that the last two remaining rivals in the race for the nomination, Senator Ted Cruz and Governor John Kasich, have raised the white flag and dropped out.
Senator John McCain, the nominee in 2008, surprised many by apparently surrendering to the prospect of a Trump run for the White House, saying he "could be a capable leader".
Donald Trump's most controversial quotes
Show all 14
In a debate late last year Mr Trump said he considered the existing minimum wage "too high". But on Sunday he explained he had reconsidered those words after traveling the country since then. "I've seen what's going on," he contended, although it is hard to find an example of when he has varied his routine of appearing at giant rallies actually to speak with voters face to face.
He similarly rowed back on his own tax plan, issued earlier this year, which envisioned further cuts for the wealthiest Americans, in line with the "trickle-down" orthodoxy of many Republicans. He suggested that that the plan, which many economists had criticised as a recipe for a new explosion in the budget deficit, was merely a "floor" for negotiating with Congress.
10 of the scariest things Donald Trump has ever said
"When it comes time to negotiate, I feel less concerned with the rich than I do with the middle class," Mr Trump averred. He said he wanted a simplified tax system, with fewer income-level brackets determining rates, as well as lower taxes for corporations. "For the wealthy I think frankly it is going to go up and, you know what, it really should go up," he said.
If by his waverings Mr Trump is making it harder for his sceptics to pin him down that will be fine by him. Especially exasperated is the deep-conservative wing of the party which has long contended he is not really one of them on issues ranging from foreign policy, abortion and gay rights; his new pronouncements on tax and wages will only reinforce their suspicions.
An effort was launched last week by William Kristol, the commentator and editor of the conservative Weekly Standard, to find someone to make an independent bid to derail Mr Trump, which has included private talks with the 2012 nominee, Mitt Romney. But with a Monday deadline to be on the ballot in Texas, a vital state, time is fast running out on the project.
Senator McCain admitted in an interview with CNN that his affection for the New York billionaire may be limited. Last year Mr Trump famously questioned the heroism of Mr McCain who was captured and tortured in Vietnam, suggesting he preferred soldiers who don't get captured. The remarks joined the not slim canon of Trumpisms considered beyond the pale by many.
"I have never seen a personalisation of a campaign like this one, where people's integrity and character are questioned," he said. "It bothers me a lot. You can violently almost disagree with someone on an issue, but to attack their character and integrity - those wounds take a long time to heal."
However, the Senator, who faces a tough Senate re-election battle in his home state of Arizona this year, said he felt obliged to take notice of the support Mr Trump won through this spring's primaries. "You have to listen to the people that have chosen the nominee of our Republican Party," Mr McCain opined. "I think it would be foolish to ignore them."
As Mr Trump prepares for peace talks in Washington on Thursday with House speaker Paul Ryan, who has said he is as yet unable to endorse him, one of his more high-profile backers on the trail, former vice presidential nominee, Sarah Palin, said the spat showed how clueless the current party leadership is about what voters want.
"Paul Ryan and his ilk, their problem is they have become so disconnected from the people they were elected to represent," Ms Palin, who ran as Mr McCain's running mate, said on CNN. "Their problem is they feel so threatened at this point that their power, their prestige, their purse will be adversely affected by this change that is coming with Trump."
Join our commenting forum
Join thought-provoking conversations, follow other Independent readers and see their replies