US workplace immigration raids surge 400% in 2018
Number has soared as Trump administration cracks down on undocumented immigrants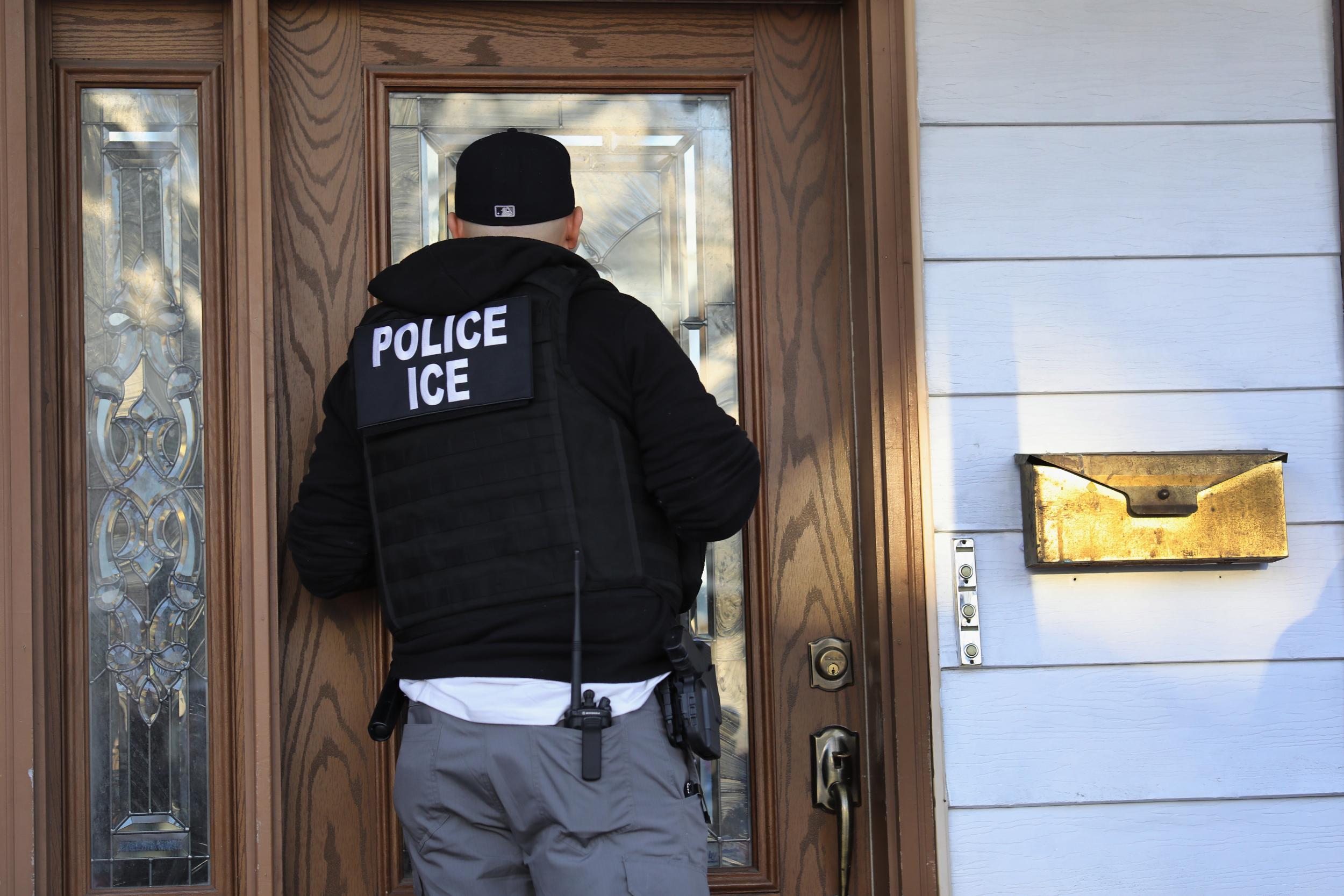 US immigration agents have overseen a massive surge in the number of workplace immigration raids in 2018, with more that four times the number of raids aimed at finding and arresting undocumented immigrants compared to the year before.
Details of the raids, revealed by Immigration and Customs Enforcement (ICE) on Tuesday, show that the Homeland Security Investigations agents opened 6,848 worksite investigations in the fiscal year of 2018, representing a massive surge compared to the 1,691 investigations that were opened in 2017.
During those investigations — which can culminate in dramatic raids of workplaces where undocumented immigrants are suspected of working — agents made 779 criminal arrests, and 1,525 workplace-related arrests. That is compared to 139 and 172 such arrests in 2017, respectively.
"Reducing illegal employment helps build another layer of border security, and reduces the continuum of crime that illegal labour facilitates, from the human smuggling networks that facilitate illegal border crossings to the associated collateral crimes, like identity theft, document and benefit fraud and worker exploitation," Derek Benner, the executive director of Homeland Security Investigations, said in a statement.
The spike in investigations comes as the Trump administration cracks down on undocumented immigrants in the United States, with immigration enforcement agents being given less discretion when it comes to who to arrest — a break from policy during the Obama administration that instructed agents to target individuals who pose a clear threat to the US.
In the release, Mr Benner justified the increase in raids by saying that the agents are concerned with protecting American jobs from being held by individuals who are not authorised to work in the country.
Among the raids that were conducted as a part of those investigations was one in Bean Station, Tennessee, when 104 undocumented immigrants were arrested while working at a slaughterhouse in a rural area of Tennessee.
While ICE contends that it is necessary to conduct these raids in order to ensure that US employment laws are being followed correctly, immigration advocates say that the raids can tear families apart and strain small communities — like Bean Station — that are then tasked with ensuring that families can keep putting food on the table after a breadwinner is arrested.
'Families belong together' protests over Trump immigration policy
Show all 8
"One day you have your family. You're just worried about how work is going to go. Then, all of a sudden, everything is gone and you don't know what's going to happen," Yahel Salazar, 27, told The Independent when contacted previously about the Bean Station raid. Ms Salazar's husband was among those arrested, alongside five in-laws.
Immigration raid arrests declined during the administration of Barack Obama, but have risen sharply since Donald Trump took office two years ago.
All told, ICE says that business were ordered to pay $10.2m in judicial fines, forfeitures and restitutions in 2018.
Join our commenting forum
Join thought-provoking conversations, follow other Independent readers and see their replies