Nine House Republicans pen scathing letter railing against Kevin McCarthy's speaker bid
Comes as McCarthy makes key concession to House conservatives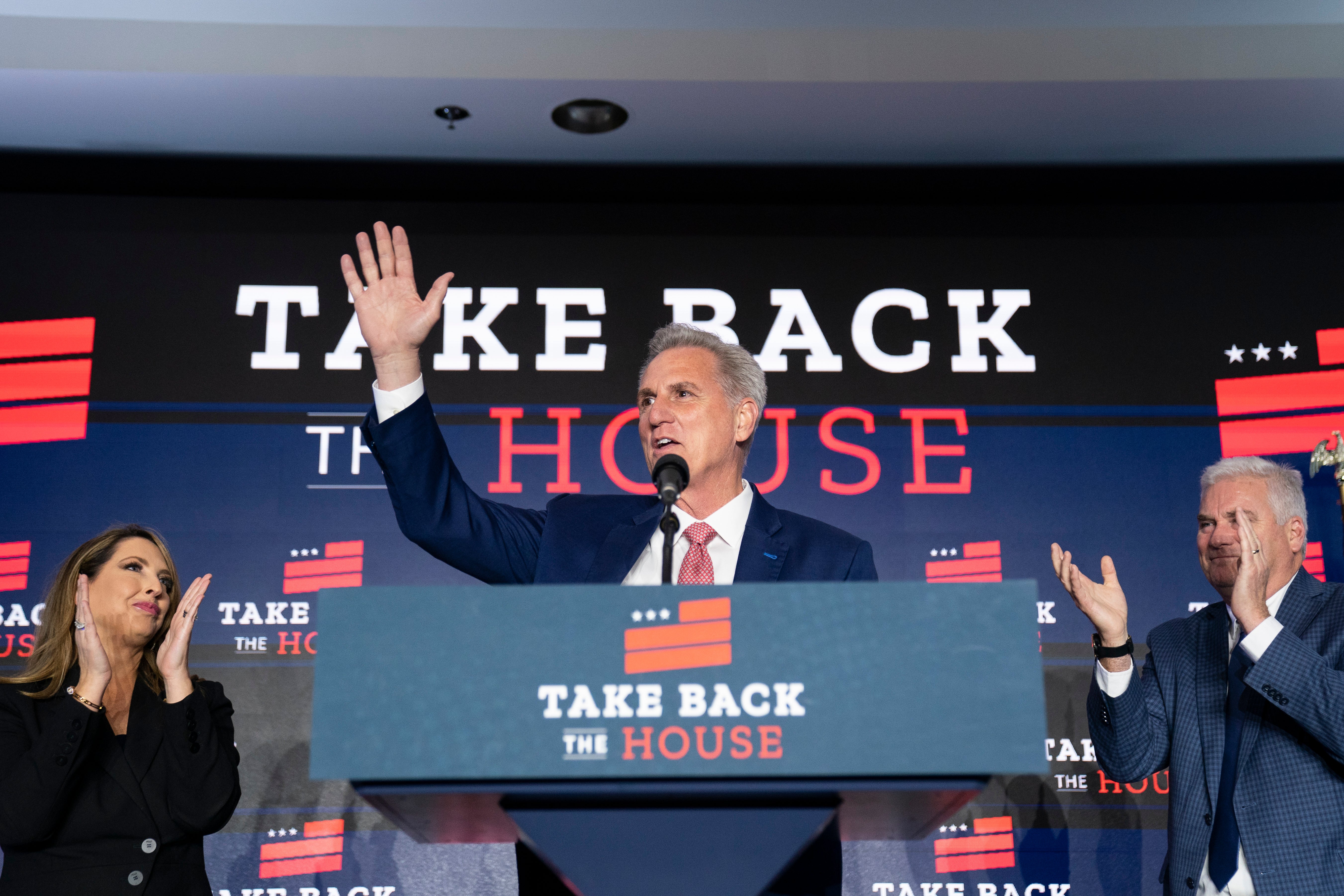 Nine House Republicans sent a letter criticising House Minority Leader Kevin McCarthy's bid to become House speaker despite his overtures.
Republican Representatives Scott Perry of Pennsylvania, Chip Roy of Texas and seven others wrote that Mr McCarthy's responses to their demands were "insufficient."
The letter came two days before the new Congress begins. Republicans won the majority in the House of Representatives in November, but only by a narrow margin. Republicans will only have 222 seats, which is only four more than the required 218 votes Mr McCarthy has needed.
Many conservatives have objected to Mr McCarthy's bid. Other signatories to the letter include Representatives Dan Bishop of North Carolina, Andrew Clyde of Georgia, Paul Gosar of Arizona and Andy Harris of Maryland, as well as Representatives-elect Anna Paulina Luna of Florida, Eli Crane of Arizona and Andy Ogles of Tennessee, The Hill reported on Sunday.
"The times call for radical departure from the status quo — not a continuation of past and ongoing Republican failures," the letter said. "For someone with a 14-year presence in senior House Republican leadership, Mr. McCarthy bears squarely the burden to correct the dysfunction he now explicitly admits across that long tenure."
The group said Mr McCarthy addressed previous concerns from conseratives in his "Restoring the People's House and Ending Business as Usual" plan, but said the promises came too late.
"There continue to be missing specific commitments with respect to virtually every component of our entreaties, and thus, no means to measure whether promises are kept or broken," the group wrote.
This comes despite the fact that Mr McCarthy has made numerous concessions to conservatives in his conference. On Sunday, Punchbowl News reported that he would allow for House Republicans to propose a motion to vacate, which is essentially a no-confidence vote for the speaker.
On Monday, Representative Bob Good of Virginia said he would not vote for Mr McCarthy on Fox News.
"He's part of the problem, he's not part of the solution," he said. But when pressed about an alternative, he demurred.
"You'll see that name tomorrow on the second ballot," he said.
Join our commenting forum
Join thought-provoking conversations, follow other Independent readers and see their replies