Hong Kong's leader may be barred from a key economic summit. The city says that breaks conventions
Hong Kong's government is calling on the United States to invite its city leader to the Asia-Pacific Economic Cooperation meeting, following reports that Washington will bar the top official from the major economic summit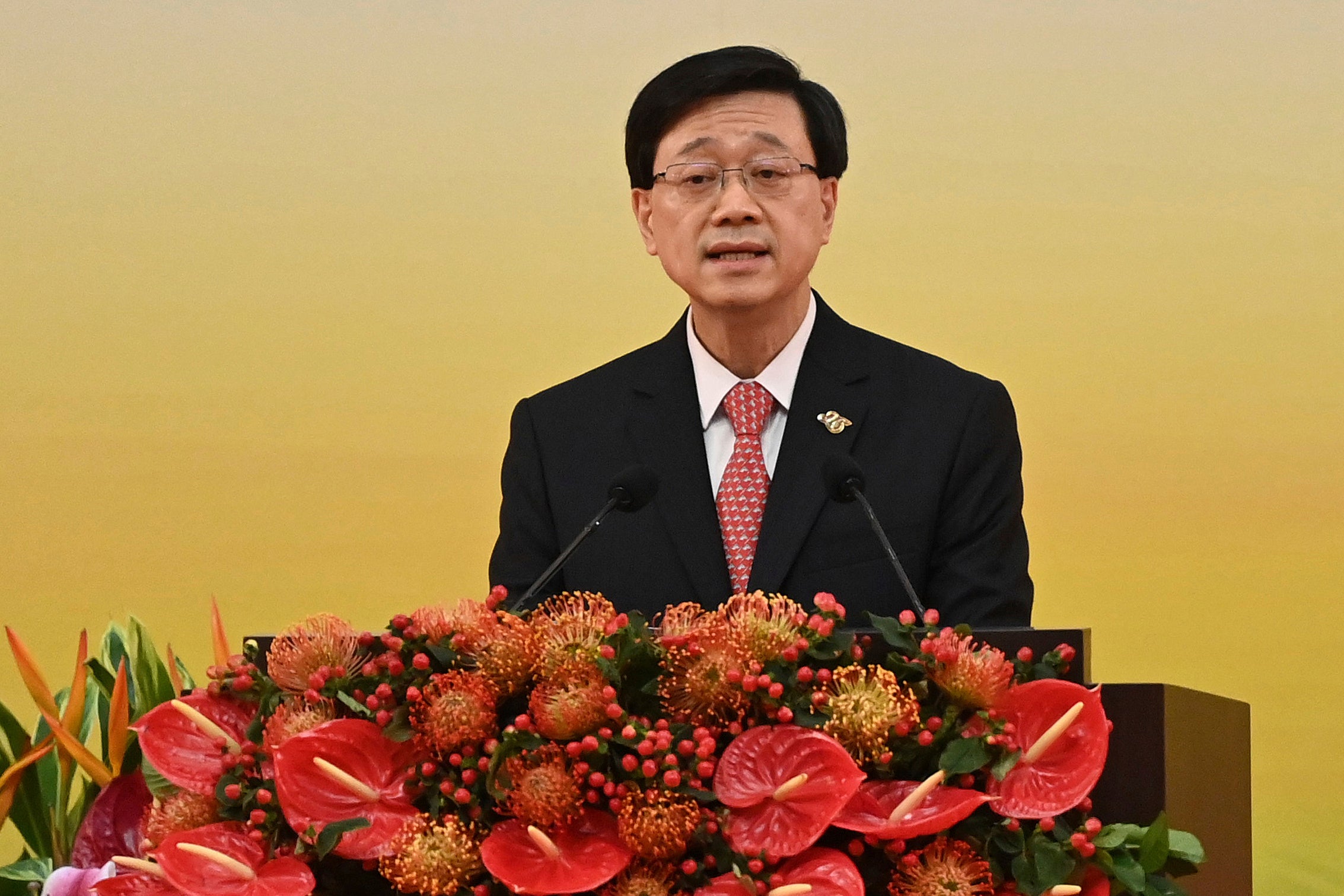 Hong Kong government on Friday called on the United States to invite its city leader to the Asia-Pacific Economic Cooperation meeting, after reports that Washington would bar the top official from the major economic summit — a move likely to intensify China-U.S. tensions.
On Thursday, the Washington Post quoted anonymous U.S. officials to report the White House's decision to bar Hong Kong Chief Executive John Lee from attending the economic leaders' meeting in November. The reported move could undermine ongoing efforts to restore dialogue between Washington and Beijing after their relations have sunk to a historic low.
Lee is one of the Hong Kong officials sanctioned by the U.S. in 2020 after the enactment of a Beijing-imposed national security law. The tough law has prosecuted and silenced many of leading pro-democracy activists in the city following the massive 2019 pro-democracy protests. Growing numbers of young professionals have responded to the erosion of Hong Kong's Western-style civil liberties by leaving the city.
In response to inquires about the report, the Chief Executive's Office in Hong Kong said the U.S. is "obliged to fulfil its basic responsibilities as a host" of the meeting in San Francisco and should follow the usual practice of APEC meetings to extend the invitation.
"APEC meetings do not belong to any country or economy, and APEC has its rules and conventions," the office wrote in a statement.
Hong Kong is a former British colony that returned to Chinese rule in 1997 under the promise that it could retain its Western-style civil liberties for 50 years after the handover. But critics said a crackdown — overseen by Lee — on Hong Kong's pro-democracy movement has caused the city to become increasingly like mainland China, where many freedoms are restricted.
Lee was a hard-line security chief before taking over the city's top job last year. He was the sole candidate in Hong Kong's chief executive election in 2022 and won over 99% of the vote from a committee stacked with mostly pro-Beijing members. Before he was promoted as a security official in the administration in 2012, he spent decades in the police force.
The Washington Post reported that the city could send another senior representative to attend the APEC meeting instead. But the Chinese Embassy in Washington already expressed its strong opposition over the decision by the U.S. administration, it added.
Washington has launched a flurry of diplomatic missions to restore dialogue suspended by Beijing, mainly over U.S. support for the self-governing island democracy of Taiwan that China claims as its own territory.
In recent weeks, multiple U.S. officials have traveled to China for meetings, including Secretary of State Antony Blinken, Treasury Secretary Janet Yellen, and President Joe Biden's top climate envoy, John Kerry.
During a July 20 meeting with former top U.S. diplomat Henry Kissinger, Chinese leader Xi Jinping said relations between the two countries are at a crossroads and both sides need to make new decisions that could result in stable ties and joint success and prosperity.