Hillary Clinton's lead over Donald Trump in the popular vote rises to 2.8 million
Republican President-elect is trailing by bigger margin than any US president in history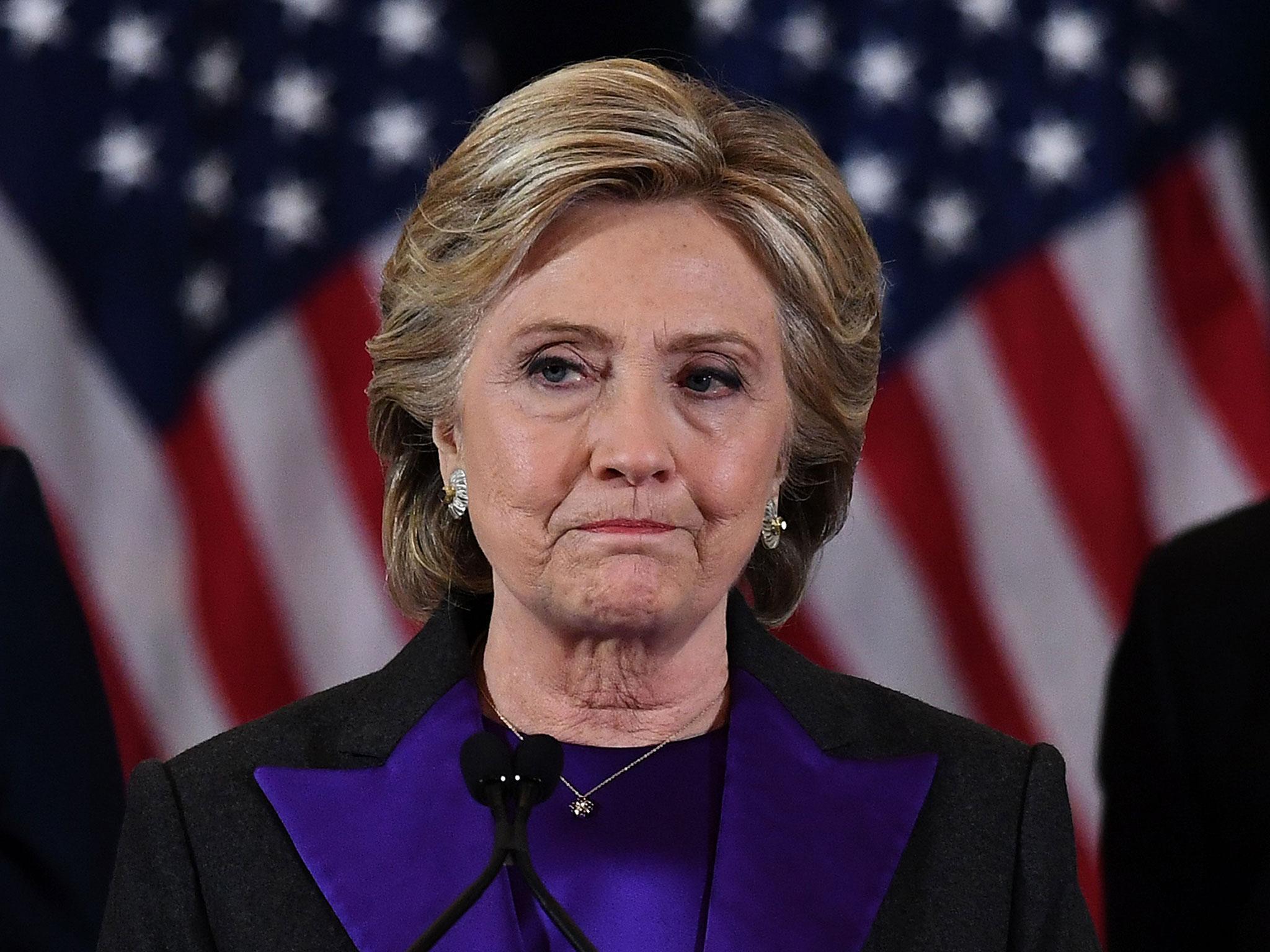 Hillary Clinton's lead over Donald Trump in the US presidential election popular vote has soared to 2.8 million – despite her losing the overall election.
The Democrat has seen her winning margin continue to rise as the last remaining postal votes are counted, more than a month after the November 8 polling day.
According to the Cook Political Report, Ms Clinton has now polled 65.8 million votes to Mr Trump's 63 million.
She now has just 200,000 votes fewer than Barack Obama received in 2012, when the current President comfortably saw off Republican Mitt Romney to secure a second term in the White House.
Donald Trump, meanwhile, is losing the popular vote by a much bigger margin than any other president in history.
However, the Republican will still become President because of the Electoral College system, which sees each US state assigned a certain number of College votes that go to the candidate who wins the public vote in that state.
Mr Trump won all the battleground states and also took previously Democrat-held Wisconsin, Michigan and Pennsylvania, giving him 306 Electoral College votes to Ms Clinton's 232. The threshold needed to secure the presidency is 270, meaning the billionaire businessman has a comfortable majority even in the unlikely scenario the state-wide recount in Michigan hands the state back to the Democrats.
Ms Clinton's lead in the popular vote has raised questions about the legitimacy of her rival becoming president. There have been calls for the delegates who make up the Electoral College to ignore the opinion of the public in their state and instead vote against Mr Trump.
President Trump protests
Show all 20
Several so-called "faithless electors" have already said they will not back the Republican, including Christopher Suprun, a Republican from Texas who said: "An Electoral College should determine if candidates are qualified, not engaged in demagogy, and independent from foreign influence.
"Mr. Trump shows us again and again that he does not meet these standards."
However, only a handful of electors are expected to rebel in the College vote later this month - nowhere near enough to prevent Mr Trump assuming office on 20 January. It means he is set to become only the fifth President in history to have received fewer votes than a rival but still gone on to occupy the Oval Office.
The businessman has previously responded angrily to people pointing out his popular vote deficit.
He tweeted: "If the election were based on total popular vote I would have campaigned in N.Y. Florida and California and won even bigger and more easily.
"The Electoral College is actually genius in that it brings all states, including the smaller ones, into play. Campaigning is much different!"
He also suggested he would have won the popular vote had it not been for "the millions of people who voted illegally", but did not provide any evidence for his claim.
Join our commenting forum
Join thought-provoking conversations, follow other Independent readers and see their replies