Heidi Cruz tries to 'personalise' her husband in must-win Indiana primary
Ms Cruz has been hitting the campaign trail with her husband's running mate Carly Fiorina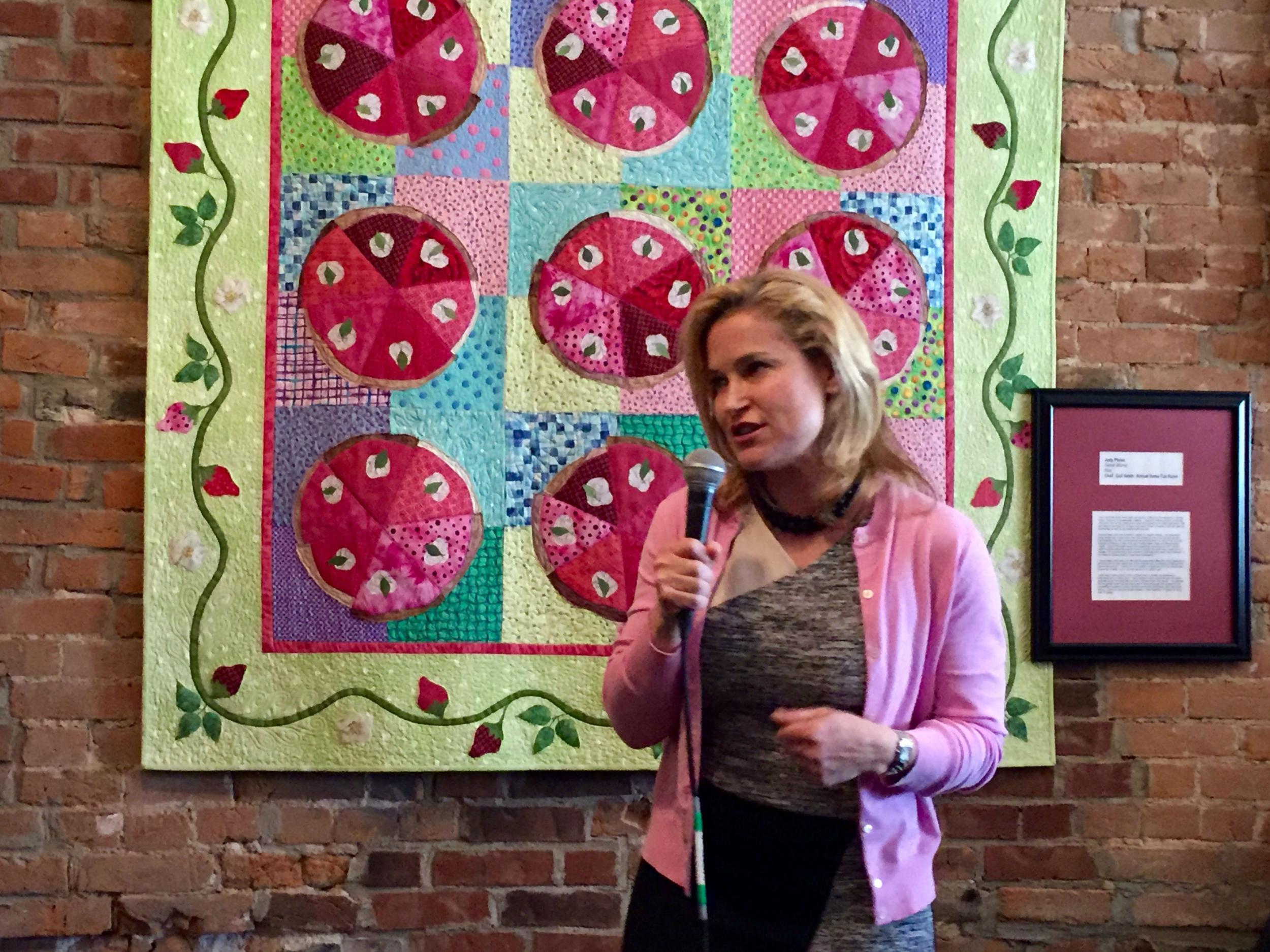 Heidi Cruz has endured more than a few challenges as her husband has run for the White House.
First, Donald Trump retweeted an unflattering photograph of her alongside a glamorous shot of his former model wife. Then there was the insult of tabloid allegations - loudly denied - that her husband of 15 years had engaged in extra marital affairs. And just last week, there was fresh indignity when the former Speaker of the House, likened her husband to the devil.
If any of this gets to her, she has not let it show, as she campaigns across Indiana, sometimes at his side, and sometimes in the company of Mr Cruz's newly-minted running mate, Carly Fiorina.
On Sunday night, Ms Cruz and Ms Fiorina were shaking hands and trying to win hearts at the Almost Home restaurant in the town of Greencastle, an hour from Indianapolis.
"I can personalise Ted, and talk about him as a husband and a parent," she told The Independent, when asked what she believed she brought to the campaign trail. "People like a principled president."
She claimed people had been responding strongly to the the message she was pitching - that the Texas senator would deliver on jobs, conservative values and national security. "He will also unite our party," she said.
Mr Cruz needs all the help he can get as he battles to beat Mr Trump, the Republican frontrunner, in Indiana's primary election on Tuesday. The senator has admitted to supporters that it is vital he win, if he is to succeed in stopping the New York tycoon from securing the nomination ahead of the party's convention in July.
Most polls suggest he is trailing Mr Trump by four of five points, despite his campaign securing an agreement from Ohio Governor John Kasich not to campaign here.
"I can't emphasise enough how important the vote in Indiana is going to be and, frankly, it could be the deciding factor," he wrote last week.
"Make no mistake, Indiana is absolutely pivotal. The bad news is that if Trump wins all the delegates in Indiana, his nomination could be all but determined."
Ms Cruz and Ms Fiorina both spoke in front of a colourful quilt hanging from the wall of the restaurant, and a modest, nodding crowd. Ms Cruz said her husband had proved he was a man of word.
"We need a president who is running on a mandate from you," she said. "The current president is running against you. If we have a president running on a mandate from you, we will be able to get things done."
Mr Cruz is a devout Christian who has been seeking to reach out to Indiana's social conservatives. One of the ways he has tried to do this is by making an issue of controversy raging in several states as to whether transgender people should be able to use the toilet designated for the gender of their birth, rather than how they identify.
A number of states have passed laws on this issue. Mr Cruz has been telling voters he supports the measures and is seeking to contrast himself with Mr Trump. (As it was, the Almost Home restaurant only had a single lavatory, to be used by everyone.)
Ms Fiorina, who Mr Cruz announced as his vice presidential choice only last week, said the senator was someone people could trust. She said he would simplify the tax code, get rid of red tape and delegate more power to individual states.
"We need a president who is thoughtful, not someone who spends all day on their Twitter feed," she said, delivering a jab at the frequently tweeting Mr Trump.
"Donald Trump invested in Hillary Clinton's campaign seven times. Guess what folks - you can't count on him. He won't challenge the system because he is the system."
Jack Billman, 81, a retired airline captain and the chair of a local chapter of the Tea Party, sat and listened and approved of what the two women said.
"We don't need an establishment Republican," he said. He said Mr Cruz would protect both free speech and gun rights, which he said were enshrined by the first and second amendments to the US constitution. "He is a principled man," he added.
Keith and Susan Parsons said they were also going to vote for Mr Cruz.
They said there were some things they admired about Mr Trump, but they were not certain he was a genuine conservative.
Mr Parsons, a business analyst, said: "[Mr Cruz] is very conservative when it comes to keeping the constitution and maintaining our freedoms."
Join our commenting forum
Join thought-provoking conversations, follow other Independent readers and see their replies