Hawaii defies Trump and becomes first state to legally support Paris Agreement on climate change
At least 12 states have said they will push back on Mr Trump's Paris decision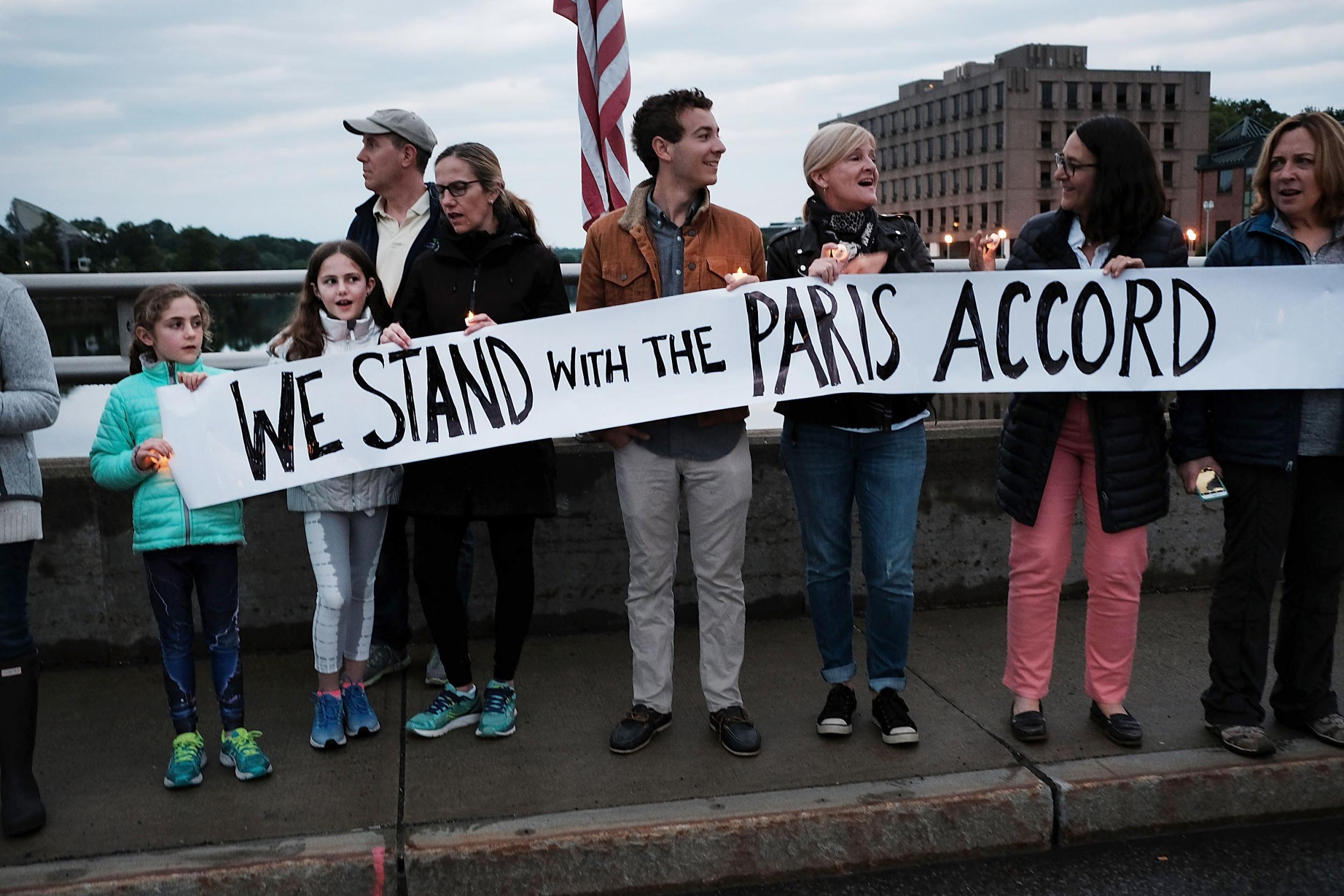 Hawaii has become the first state in the US to formally codify its pledge to defy Donald Trump's decision to withdraw the country from the Paris climate agreement.
Governor David Ige signed two landmark laws that would require the island state to honour the "commitments and goals" to reduce greenhouse gas emissions laid out in the accord. Hawaii is joined by many other US states and localities to declare that the Paris agreement would be honoured, with many governors and mayors signing executive orders or pledging to continue the fight.
The two Hawaii bills codifies the state legislature's commitment to Paris, and commits Hawaii to cut emissions by publishing greenhouse gas contribution levels every five year to promote "environmental integrity". The state hopes to protect forests, wetlands, and nature preserves while providing incentives for companies to become carbon-neutral. A certification scheme for farmers will be implemented to measure and promote carbon-neutrality as well.
Mr Trump announced that the US would withdraw from the international accord last week, making American one of three countries in the world to not be a part of the framework. The President — who has previously called climate change science a hoax — said that the non-binding commitments laid out in the Paris agreement threatened American jobs and "disadvantaged" the country.
That announcement drew the ire of international allies, including France, Germany, and Italy, which issued a joint statement condemning Mr Trump's actions. German Chancellor Angela Merkel said the move was "extremely regrettable." French President Emmanuel Macron joined in the fray with a play on Mr Trump's campaign slogan, saying, "make our planet great again."
10 photographs to show to anyone who doesn't believe in climate change
Show all 10
But American cities and states have stepped up to try and fill the void in leadership from the US that Mr Trump is leaving behind. Hundreds of mayors have vowed to honor the climate commitments, and a growing number of states have indicated the same. An alliance between California, Washington, New York, and nine other states quickly vowed to drop emissions by 26-28 percent from 2005 levels. Those states represent some of the largest US economies, and a considerable portion of the overall emissions.
Join our commenting forum
Join thought-provoking conversations, follow other Independent readers and see their replies