Governor declares New Mexico gun violence as a public health emergency
Order was signed after it was found that guns are the state's leading cause of death among children and teens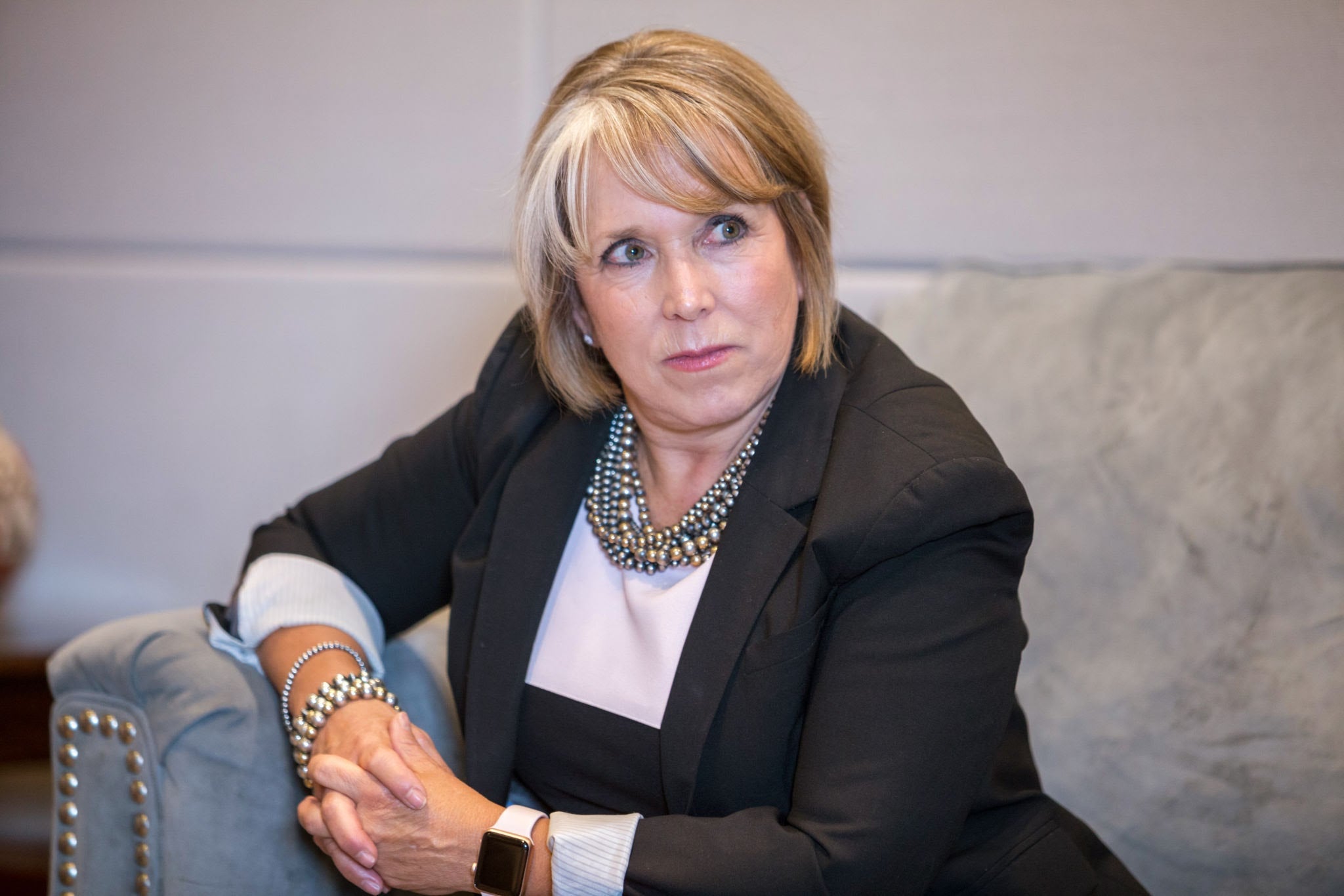 "The time for standard measures has passed. Today I am declaring gun violence a public health emergency in New Mexico," is the message New Mexico Governor Michelle Lujan Grisham made loud and clear in a statement she released on Thursday. 
The announcement was made by following the shooting death of an 11-year-old boy during an alleged road rage incident on Wednesday.
The governor also urged in a letter to Attorney General Merrick Garland for New Mexico to be assigned more law enforcement agents to "cut off vast criminal networks" and decrease the "persistent violence."
In an executive order that the governor signed yesterday declaring the public health emergency, she is also requesting various government departments to collaborate on stopping the gun violence. She requests an emergency fund of $750,000 to invest in public safety.
The 11-year-old boy was killed and a woman was taken to hospital in critical condition after they were shot at whilst driving westbound on Avenida Cesar Chaves near University Boulevard, Albuquerque Police Chief Harold Media confirmed in a press briefing.
Governor Lujan Grisham also mentions the death of a five-year-old girl. "Today, I join the family of an 11-year-old boy in mourning his violent death yesterday," she said. "And I mourn the loss of a 5-year-old girl murdered in her bed last month."
"These are disgusting acts of violence that have no place in our communities. As a mother and grandmother, I cannot fathom the depth of these losses, and their effects will be felt by families, friends and communities forever."
The executive order also showed statistics on the "rate of gun deaths in New Mexico," which has has increased by 43 per cent between 2009 and 2018, compared to an 18 per cent increase across the US.
In the letter she wrote to the attorney general, Ms Lujan Grisham also outlines various other crimes that are tormenting the state, such as human trafficking and drug rings. A cannabis farm was discovered in Estancia and was believed to have many victims of human trafficking on the site, she wrote.
The governor also urged her fellow citizens on X (formerly known as Twitter), to "Get loud. Step up. Demand change: from your neighbors, from your friends, from your communities, from your elected leaders. Enough is enough."
However, the decision to put a spotlight on gun crime did not receive the back of some of her political colleagues.
New Mexico House Republican Minority Leader Ryan Lane accused the governor of making the children's death a political matter so she could "push her anti-gun agenda."
"The Democrat's policies have created and exacerbated the crime crisis that is literally killing New Mexicans daily. It is unacceptable that it has taken this long to notice the number of everyday New Mexicans that are being affected by criminal violence," the Republican leader said in a statement.
In the US so far in 2023, there has been at least 25,000 gun-related deaths and 470 mass shootings across the nation, according to the Gun Violence Archive.
Join our commenting forum
Join thought-provoking conversations, follow other Independent readers and see their replies