Easy access to guns is exposing US to attacks from violent extremists, warns top counterterrorism official
'More weapons, more readily available, increases the lethality of those that would pick them up and use them,' official warns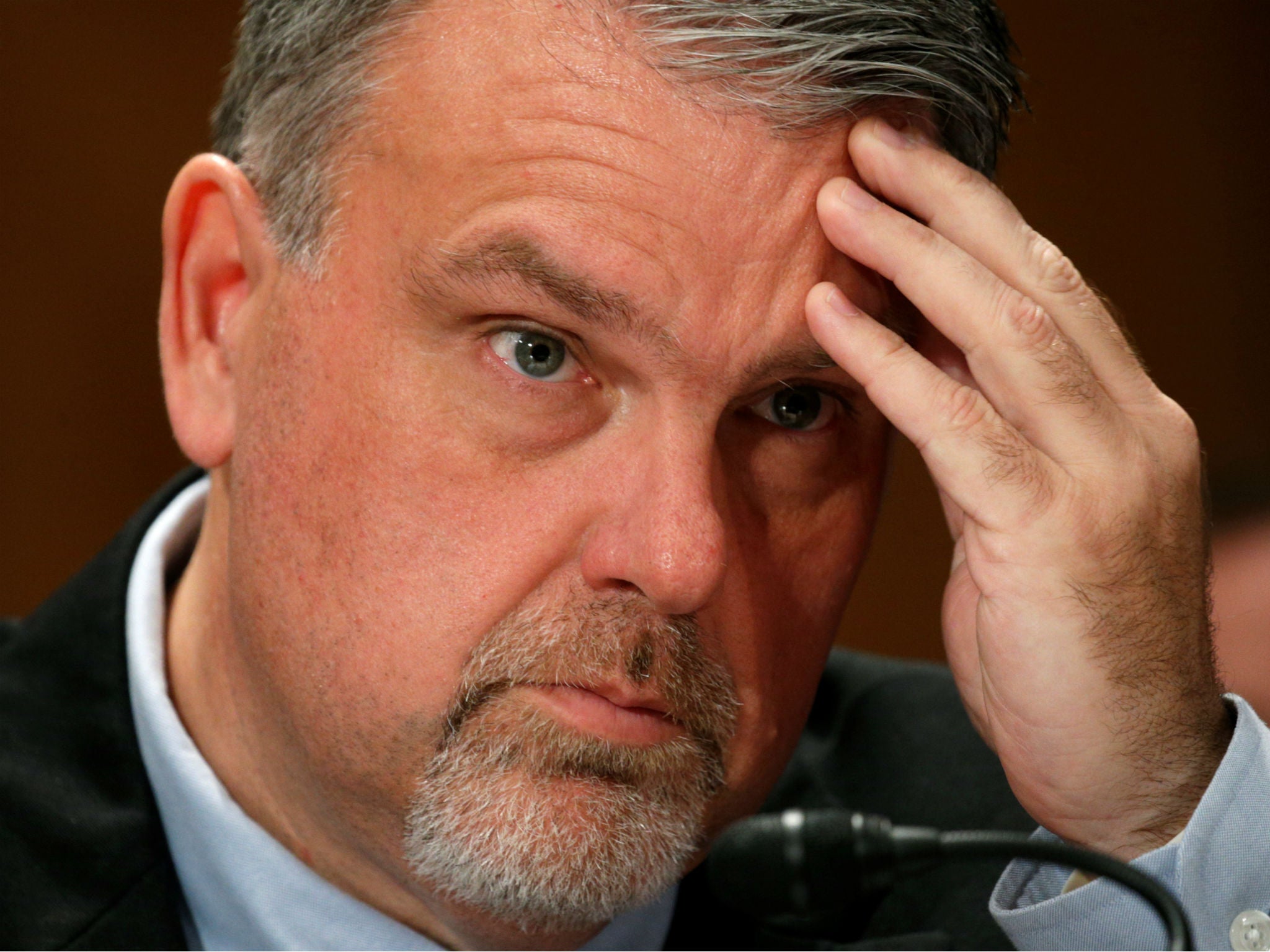 Easy access to powerful firearms is exposing America to attacks from violent extremists, an outgoing top counterterrorism official has warned.
"We find ourselves in a more dangerous situation because our population of violent extremists has no difficulty gaining access to weapons that are quite lethal," Nicholas Rasmussen of the National Counterterrorism Centre told the Washington Post. "I wish that weren't so."
High-profile mass shootings occur regularly in America, and assailants often wield legally obtained guns. In October, a gunman named Stephen Paddock killed more than 50 people and injured more than 500 after opening fire on a Las Vegas concert. It later emerged that he had been stockpiling firearms and ammunition which he was able to purchase after passing background checks.
In 2015, Syed Rizwan Farook and Tashfeen Malik opened fire on a San Bernardino, California regional centre with guns that were purchased legally from licensed firearms dealers - an associate who bought semiautomatic rifles and supplied them to the shooters later pleaded guilty to terrorism charges.
"More weapons, more readily available, increases the lethality of those that would pick them up and use them," added Mr Rasmussen, who served for three years as America's leading dedicated counter-terror official.
While such events typically spur a political debate about enacting tighter gun laws, the federal government has not imposed significant new firearms restrictions in years.
Sandy Hook elementary school shooting 2012
Show all 5
Federal law already prohibits people convicted of felonies and other crimes like domestic abuse from owning guns. A push to ban certain military-style rifles and impose broader background checks, championed by Barack Obama after 20 children and six adults died in a 2012 elementary school shooting, collapsed in Congress.
Gun control efforts tend to be more successful on the state and local level. After the Las Vegas shooting, for example, the city of Columbia, South Carolina, banned a device known as a "bump stock" that Paddock used to accelerate his rate of firing.
Of the tens of thousands of Americans who lose their lives to guns annually, only a sliver die in mass attacks. But the death rate from gun violence in general has risen in recent years.
According to the federal Centres for Disease Control, the frequency of firearm-related deaths grew for the second straight year in 2016 following a period of relative stability. About 12 deaths per 100,000 were attributable to firearms, which amounted to more than 38,000 fatalities.
Join our commenting forum
Join thought-provoking conversations, follow other Independent readers and see their replies