US immigration officials looking at housing migrant children at Guantánamo Bay, report says
Facility is one among many being considered for long term housing of migrants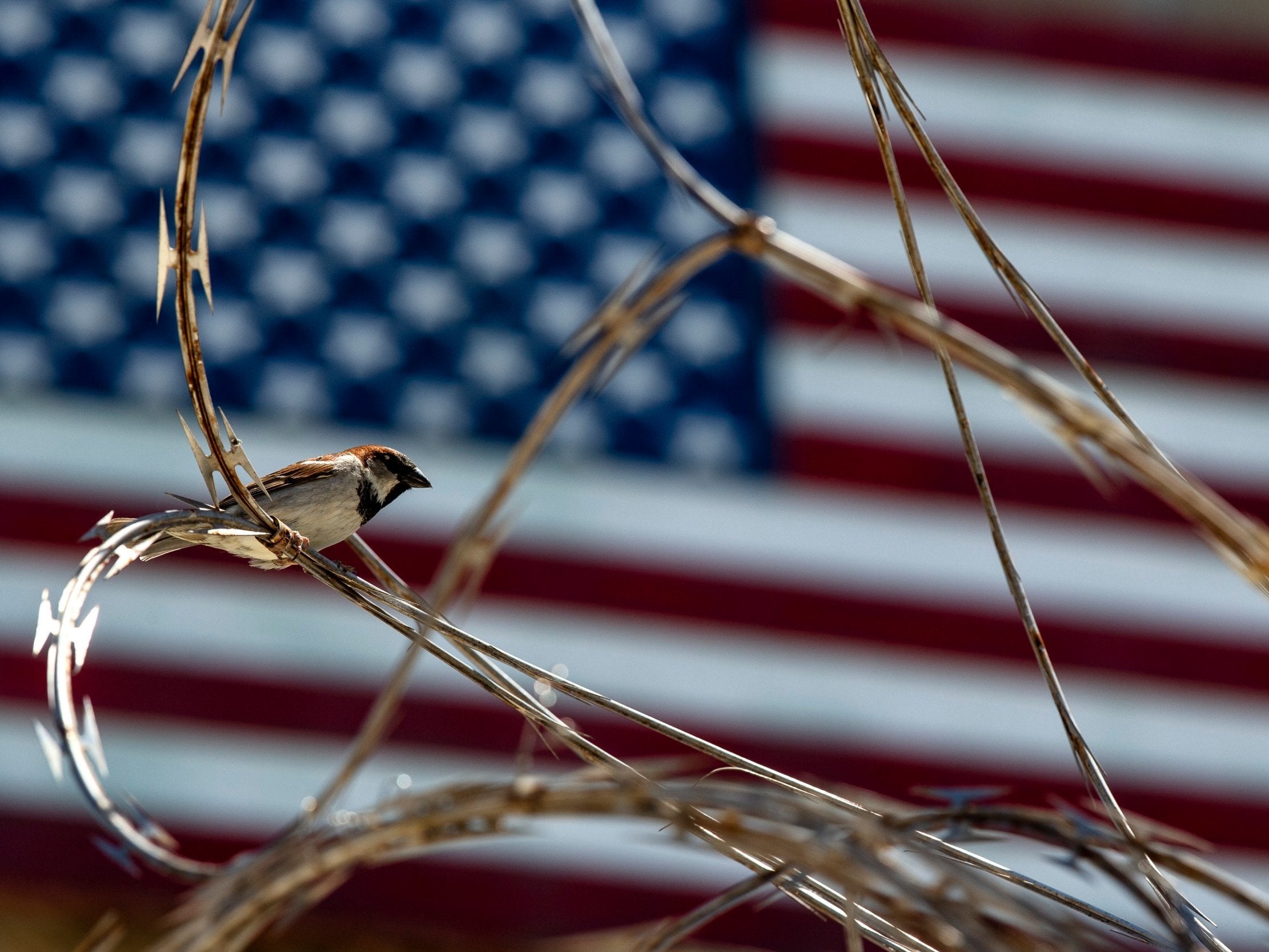 The United States is considering housing migrant children at the US military prison at Guantanamo Bay to help handle an up-tick in the number of immigrants crossing the US southern border, according to a new report.
The idea was first proposed earlier this year as the Department of Homeland Security looked for military facilities where migrants could be held as they wait for their cases to be processed.
But, the proposal has not gained much traction so far, with officials telling the New York Times that the idea has been less ideal because of the optics involved with housing children right next to terrorism suspects in the notorious American prison.
The US is looking for military facilities to help hold asylum seekers and migrants as it faces a surge in the number of immigrants crossing the US-Mexico border and seeking help.
The New York Times reports that there are no "immediate" plans to actually bring children to Guantanamo Bay, and that the base has only been brought up as a potential housing location because it has dormitory facilities that have been used for asylum seekers in the past.
Migrants clash with authorities as they seek to cross the US border
Show all 23
The Department of Defence has confirmed that military bases are being looked at as potential sites for housing migrants.
The surge of migrants seen crossing the border into the US has overwhelmed short-term holding facilities in the southern US, and left officials scrambling to identify longer-term locations for keeping immigrants coming into the United States.
Support free-thinking journalism and attend Independent events
The capacity problems have been exacerbated, at least in part, by the Trump administrations decision to resist so-called catch and release programmes, which allow immigrants to be released into the US general population as they await the conclusion of their legal cases.
Immigration and Customs Enforcement, as a result, now has more than 50,000 migrants in its care, one of the highest numbers in its history.
Join our commenting forum
Join thought-provoking conversations, follow other Independent readers and see their replies