G7: US is to blame for no joint statement on fight against climate change
The Trump administration plans to cut $100 million from climate-related projects in its proposed budget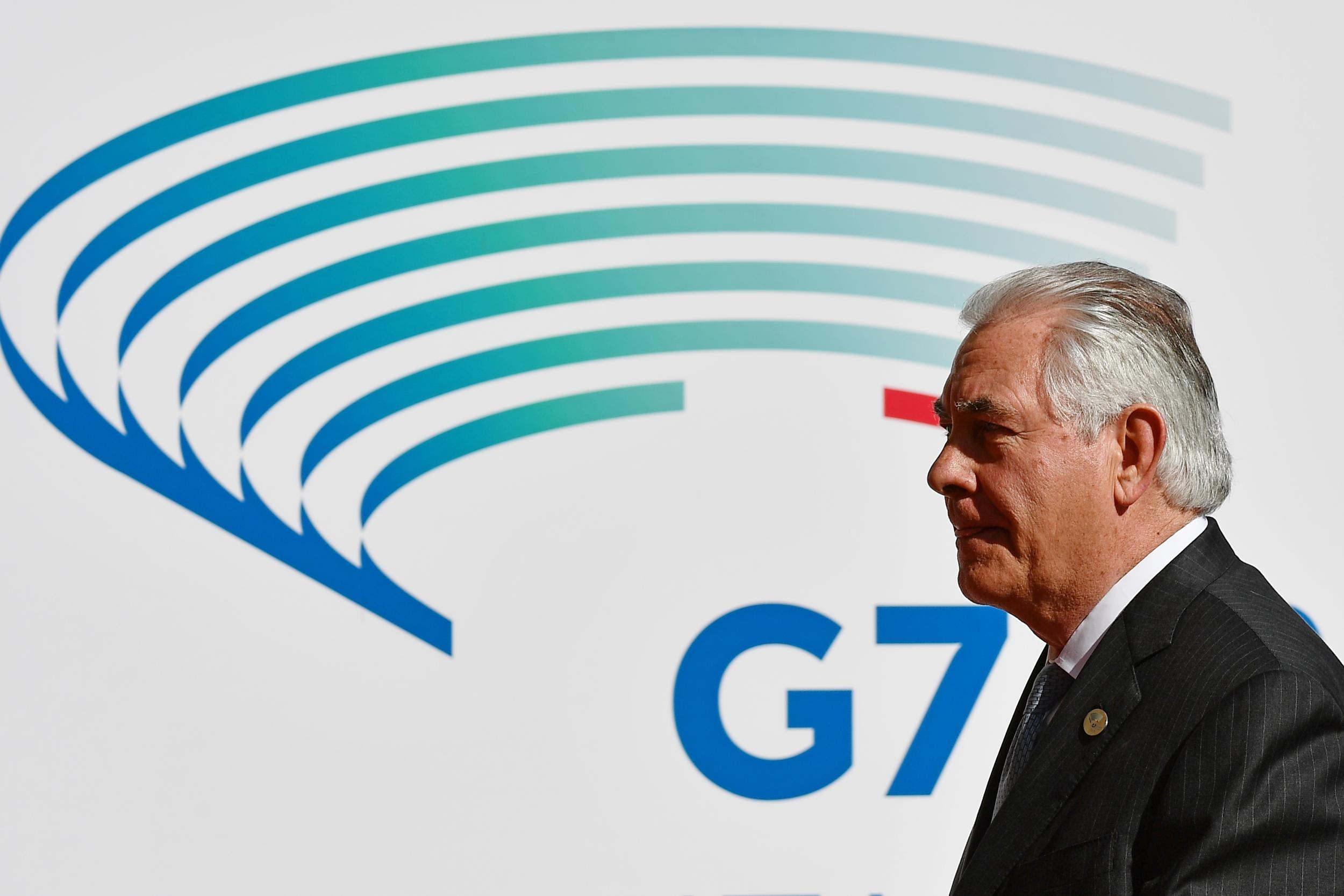 No joint statement on combating climate change will be issued by the Group of Seven [G7] countries because the US is "re-analysing" its energy policy, a senior G7 official said.
Italy's economic development minister Carlo Calenda, the host of the meeting, said there was "no friction" between the G7, but that there will be no joint agreement on a commitment to combating climate change because the US is still "reviewing" its stance, the Financial Times reports.
The UK, Canada, Italy, Germany, Japan, and France were hoping to agree that they are all committed to the Paris Agreement on climate change and decarbonisation, but the Trump administration has not been clear on its position.
Former President Obama and Secretary of State John Kerry were seen as key advocates for the US signing and approving the historic December 2015 agreement which over 190 countries have signed.
President Trump has previously called climate change a "hoax" perpetrated by China and made repeated campaign promises to bring back coal industry to the rural US. He met recently with Chinese President Xi Jinping but the two did not discuss the topic. China recently surpassed the US and Europe in investments in renewable energy.
Mr Trump's proposed federal budget includes a cut of $100 million across all agencies to programmes dedicated to combating climate change and slashing the Environmental Protection Agency's budget by nearly one-third.
However Secretary of State Rex Tillerson, a former Exxon executive, said he does believe it is real during his confirmation hearing earlier this year.
Mr Tillerson has also left several key positions within the State Department vacant - primarily those that are responsible for climate change, drafting of language on accords for other issues, scheduling, and agenda items.
A senior Italian government official told Reuters that negotiations on joint positions have been going slowly because "there are 'acting' head of something" but they are not senior enough to make decisions on policy language.
These people are likely career civil servants rather than political appointees.
The G7 issued a joint statement from their 2015 meeting saying that climate change was a major global security threat, noting that its impact crosses borders, adds to violent conflicts, and has a negative impact on economies in the developing world.
G7 leaders, including Mr Trump, are set to meet in Sicily at the end of May. He is expected to announce a full budget proposal as well as his position on the Paris Agreement ahead of the meeting.
Join our commenting forum
Join thought-provoking conversations, follow other Independent readers and see their replies