Exxon Mobil urges Donald Trump to keep US signed up to Paris Agreement on climate change
The company once run by US Secretary of State Rex Tillerson says the Paris Agreement is 'an effective framework for addressing the risks of climate change'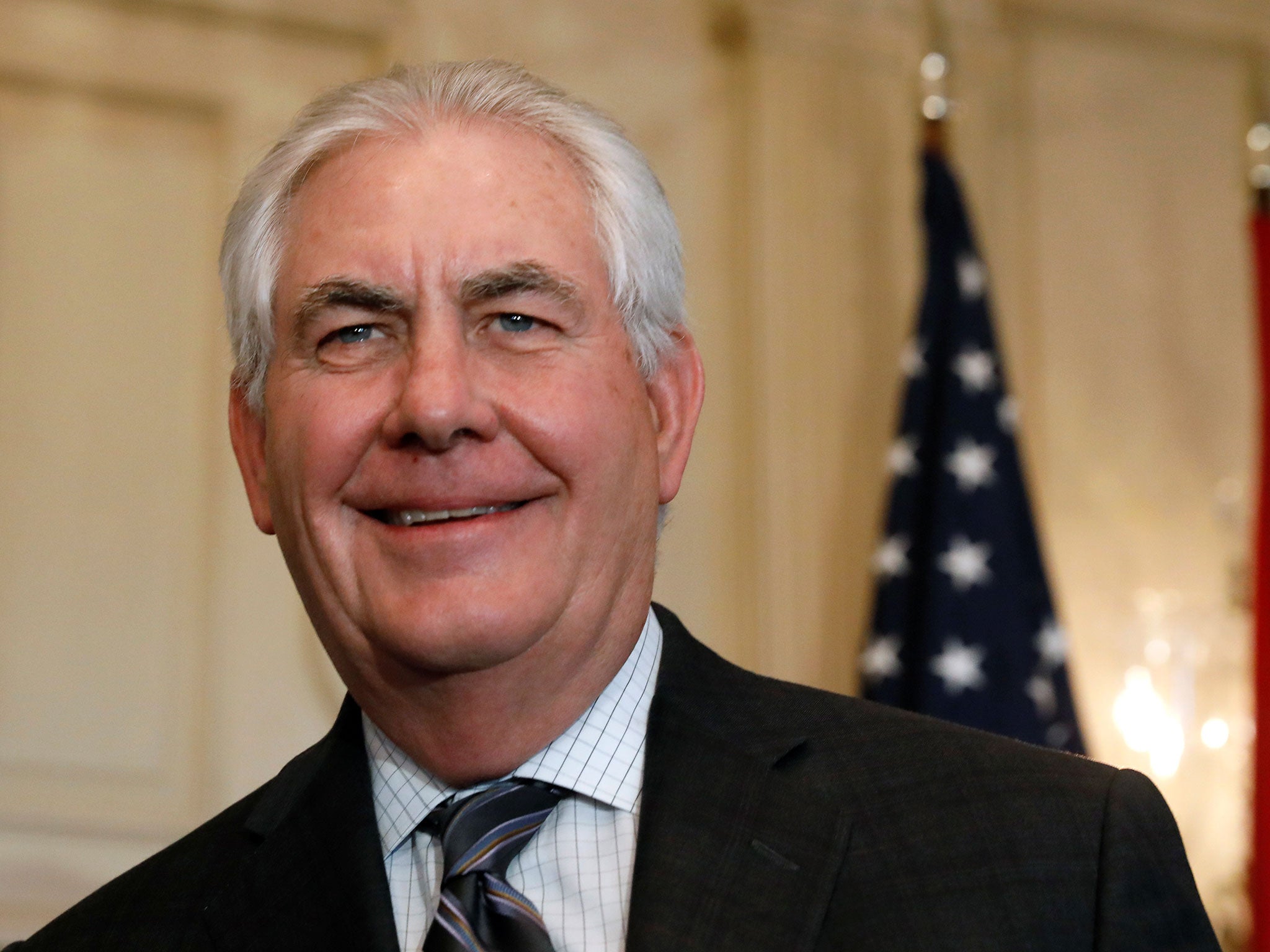 Oil giant Exxon Mobil is urging Donald Trump to keep the United States signed up to the Paris Agreement on climate change.
In a letter to the President's special assistant for international energy and the environment, a senior Exxon official described the historic international deal as an "effective framework for addressing the risks of climate change".
But the letter also suggested it was worthwhile staying at the negotiating table to ensure energy markets "remain as free and competitive as possible".
Mr Trump promised to withdraw the US from the Paris Agreement – which Barack Obama suggested could become seen as the moment the world decided to save the planet – in the run-up to the presidential election.
But Rex Tillerson, the former Exxon chief executive who is now Secretary of State, and the President's daughter Ivanka Trump are thought to be against the idea of 'Clexit' – climate exit – because of the effect on the US's diplomatic relations.
Other influential figures, such as senior Trump adviser Steve Bannon, former head of far-right news website Breitbart, have insisted the US must leave.
In the letter from Exxon, Peter Trelenberg, the company's environmental policy and planning manager, said: "It is prudent that the United States remain a party to the Paris agreement to ensure a level playing field, so that global energy markets remain as free and competitive as possible.
"We welcomed the Paris Agreement when it was announced in December 2015 and again when it came into force in November 2016.
"We have reiterated our support on several occasions in opinion pieces and blog posts, most recently by our Chairman and CEO Darren Woods."
The Paris Agreement, he said, was "an effective framework for addressing the risks of climate change".
Former US Vice President Al Gore has suggested Mr Trump will ultimately agree with Exxon and his influential daughter despite appointing a string of climate science deniers to key positions in Government.
Exxon is currently under investigation about its actions relating to climate change.
10 photographs to show to anyone who doesn't believe in climate change
Show all 10
It is claimed the firm suspected fossil fuels might be involved in climate change in 1981, about seven years before the issue became headline news.
If Exxon's public statements to investors about the company's future contrasted with any private thoughts on the effect of global warming on its business, this could result in legal action.
The New York Attorney General, which is currently investigating such claims, discovered that Mr Tillerson used an email under the name Wayne Tracker to discuss climate change while working at Exxon between 2008 and 2015, although the reasons why he did so. A court has ordered Exxon to hand over the emails and other documents.
Join our commenting forum
Join thought-provoking conversations, follow other Independent readers and see their replies