Environmental Protection Agency scraps climate change page on its website 'to reflect Donald Trump's priorities'
Obama-era language on climate change is called 'outdated'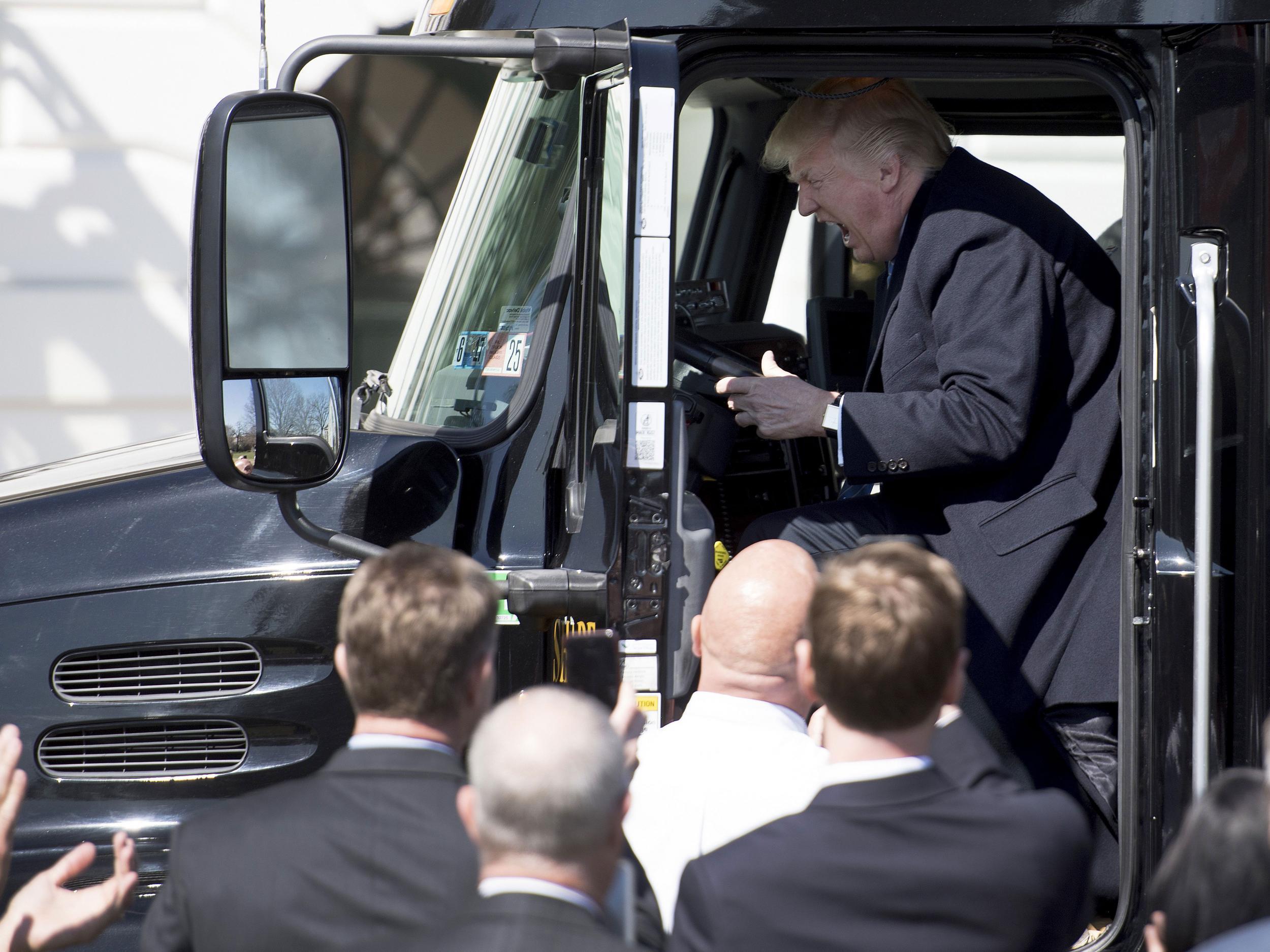 The climate change information page on the Environmental Protection Agency's website has been scrapped.
A statement on the EPA website said language regarding the Clean Power Plan – Barack Obama's landmark effort to curb carbon emissions – was "out of date".
The page was being updated to reflect the leadership of President Trump and Administrator Scott Pruitt, the statement said.
Mr Trump has called climate change a "hoax" and his choice for administrator of the EPA, Mr Pruitt, has denied climate science and previously sued the agency and accused it of overreach.
The appointment of both individuals caused significant concern to environmentalists.
Yesterday, the EPA's climate change page – which featured extensive information on global warming – was archived.
An EPA statement regarding the change said it occurred to update language to "reflect the approach of the new leadership".
"As EPA renews its commitment to human health and clean air, land, and water, our website needs to reflect the views of the leadership of the agency," said JP Freire, Associate Administrator for Public Affairs.
"We want to eliminate confusion by removing outdated language first and making room to discuss how we're protecting the environment and human health by partnering with states and working within the law."
The first page to be updated will be on Mr Trump's executive order on energy independence. The order will allow further drilling in the world's major oceans, including the Arctic.
The order will also roll back a number of Mr Obama's key measures aimed at reducing carbon emissions. Mr Trump has said his predecessor was engaged in a 'war on coal' and has voiced his support for fossil fuels.
Meanwhile, Mr Pruitt called for the US to exit the Paris Climate Deal because it was a "bad business deal for America".
10 photographs to show to anyone who doesn't believe in climate change
Show all 10
Mr Pruitt told Fox News there were ongoing discussions in the White House about withdrawing from the Paris agreement. Mr Pruitt advocated an "America First" strategy putting US priorities first in international climate change discussions.
Join our commenting forum
Join thought-provoking conversations, follow other Independent readers and see their replies