Albanian leader makes conciliatory comments after not being invited by Greece to regional meeting
Albania's prime minister has responded to not being invited by Greece to a dinner for top officials from nine Balkan nations and the European Union by saying that in "such turbulent times" Europe's unity is "larger than what divides us."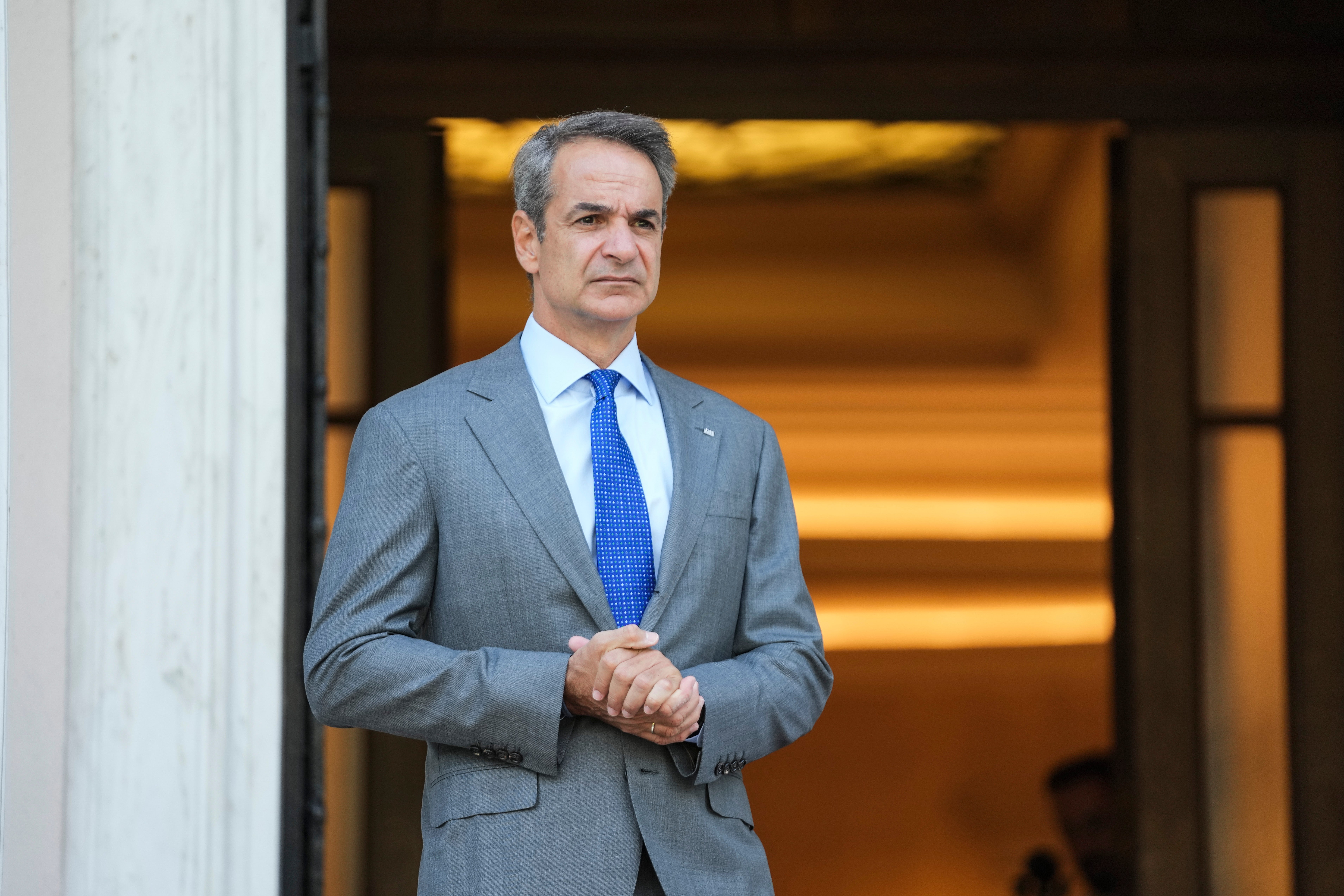 Albania's prime minister on Tuesday responded to not being invited by Greece to a dinner for top officials from nine Balkan nations and the European Union by saying that in "such turbulent times" Europe's unity is "larger than what divides us."
A day earlier, Greek Prime Minister Kyriakos Mitsotakis hosted an informal dinner for nine Balkan leaders, European Commission President Ursula von der Leyen and European Council head Charles Michel to discuss the region's European future.
Albanian Prime Minister Edi Rama was not invited in a protest over his country's jailing of ethnic Greek minority leader Fredi Beleri, who was arrested before a mayoral election in May on vote-buying allegations. Albanian President Bajram Begaj was invited to attend but declined.
Greek government spokesperson Pavlos Marinakis said "it was not possible to invite Mr. Rama to such an important initiative."
The dinner was held on the 20th anniversary of an EU-Western Balkan summit in the Greek city of Thessaloniki as Balkan states sought to join the bloc.
Rama said he did not react a day earlier because he did not want "to disturb the host and his guests, by adding to the noise before my good friends gathered in Athens finished their work."
Rama hailed Greece's efforts "to discuss the European future of the Balkans against the backdrop of the Russian aggression."
"The region needs Greece to be more involved in our common path." he said.
In May, Greece's Foreign Ministry demanded Beleri's immediate release, suggesting that the case could negatively impact Albania's application to join the European Union.
Rama said his government could do nothing while the country's judiciary deals with Beleri's case. On Monday, Beleri was denied release by a court.
Beleri belongs to the Human Rights Union Party of the ethnic Greek minority, but he was the candidate for a coalition that also included the center-left Freedom Party of former President Ilir Meta and a breakaway group from the center-right opposition Democratic Party.
Beleri, who won the election, cannot be sworn in as mayor while under arrest.
Albania plans to host an Oct. 16 summit on the Berlin Process, an initiative from Germany and France to encourage the six Western Balkans countries — Serbia, Kosovo, Bosnia, Montenegro, North Macedonia and Albania — which are at different stages of integration into the bloc and need to keep working to align their policies and practices with the bloc's.
In a reconciliatory move, Rama said Mitsotakis "has of course been invited to participate."
"What should unite us in such turbulent times for the sake of our people, our countries, our region, our Europe is larger than what divides us," Rama said. "Too much is at stake globally for us to become hostage of tribal domestic politics."