Donald Trump admits Xi Jinping gave him a history lesson on North Korea
'After listening for 10 minutes, I realised it's not so easy'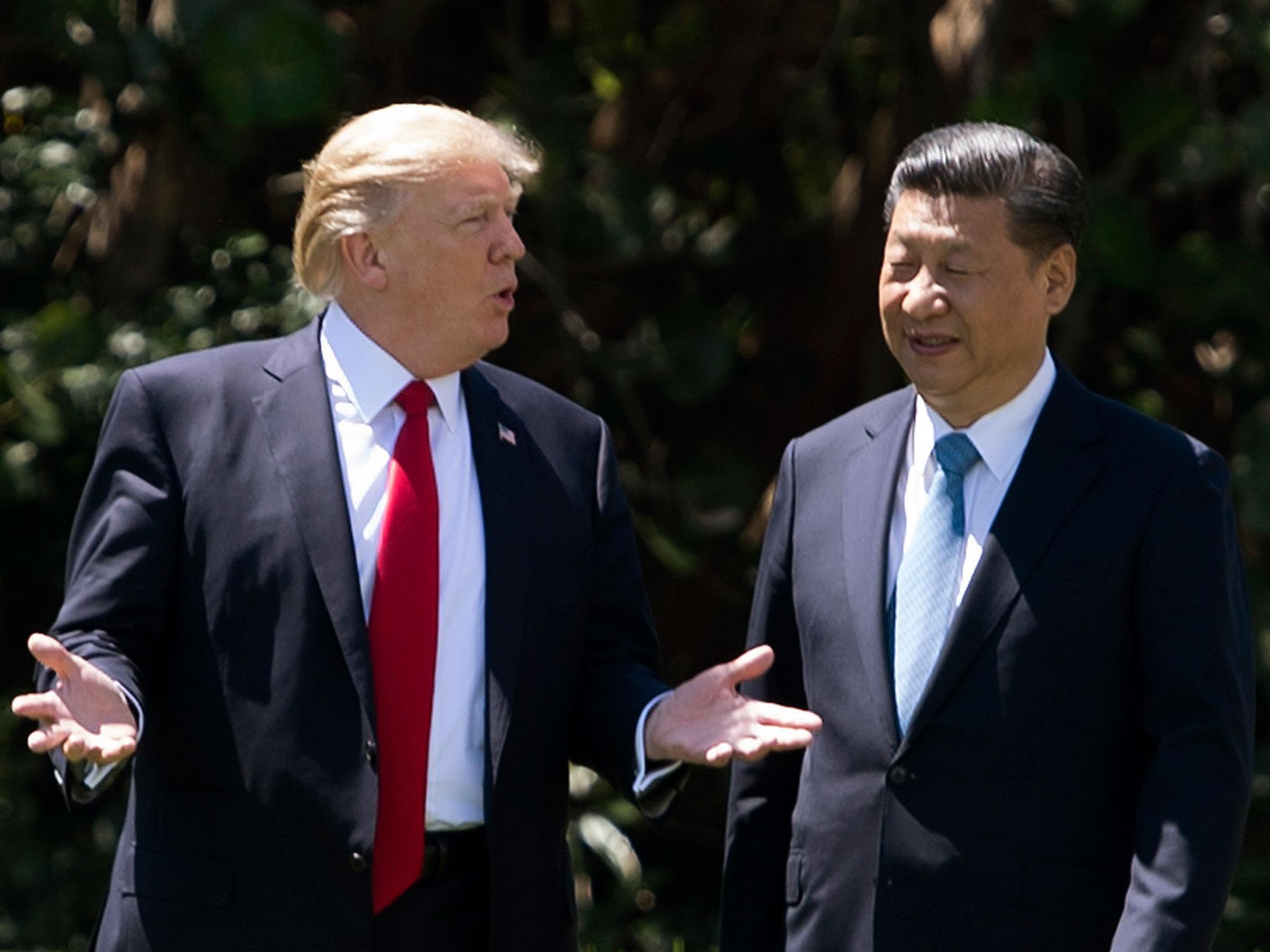 President Donald Trump has said his Chinese counterpart Xi Jingping gave him a history lesson on China and Korea.
In an interview with The Wall Street Journal, Mr Trump said he told Mr Xi he believed Beijing could easily take care of the threat of North Korea.
The US President said Mr Xi then explained the history of China and Korea to him.
"After listening for 10 minutes, I realised it's not so easy," Mr Trump said.
"I felt pretty strongly that they had a tremendous power over North Korea. But it's not what you would think."
Donald Trump's 'armada' steams on as North Korea warns of nuclear strike on US
Tensions remain high amid concerns the North could conduct its sixth nuclear test or launch more missiles in defiance of UN sanctions.
A US aircraft carrier group, which Mr Trump described as an "armada," is steaming towards the Korean peninsula in a show of force.
Mr Jinping called for a peaceful resolution in a later call with Mr Trump.
The possibility of US military action against North Korea in response to missile tests gained traction after the US Navy fired 59 Tomahawk missiles at a Syrian airfield last week in response to a deadly gas attack.
South Korean Foreign Minister Yun Byung-se said he believed Washington would consult Seoul if it was considering a pre-emptive strike against the North.
"Under the South Korea-U.S. alliance, any important measure on the North is taken under consultation with the South Korea government and it will continue in the future," Mr Yun told a parliamentary hearing.
US/South Korea joint exercise Operation Pacific Reach
Show all 10
A Washington-based think tank that monitors North Korea, 38 North, said satellite images taken on Wednesday showed continued activity around the North's Punggye-ri nuclear test site on the east coast that showed it was ready for a new test.
South Korean officials said there were no new signs to indicate a North Korean nuclear test was more likely, although they also said the North has maintained a state of readiness to conduct such a test at any time.
North Korea has warned of a nuclear attack on the United States at any sign of American aggression.
The North is technically at war with the United States and South Korea after the 1950-53 Korean War ended in a truce rather than a peace treaty.
Join our commenting forum
Join thought-provoking conversations, follow other Independent readers and see their replies